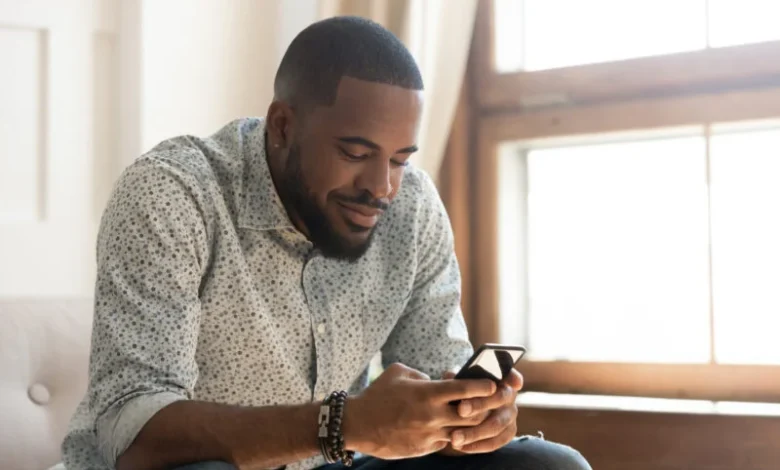 With tons of profiles to compete with, figuring out how to write a good dating profile can seem like an impossible task.
If you need help coming up with the perfect profile for you, read on for some dating profile examples that are bound to give you some inspiration.
Use Your Parents On Dating Profile Photos
One way to grab someone's attention is with your photos. So what you could do is upload a photo of you and your parents whilst in the bio say something along the lines of:
"Please I need help, I can't be holding the cherry for my parents anymore."
Best Dating Profile Bio For Nerds
If you want something to stand out you could try and use binary code in your dating profile bio. You can convert text or links to binary code and paste it in your profile bio.
If you're feeling mischievous, you can put the rick roll video link in binary code and paste it on your profile.
Although most people might not understand, if you're a proud nerd, this is the perfect way to attract other nerds to your dating profile… Or even people curious about it.
What To Write On Dating Profile If You're Disabled
Some disabled lovers out there struggle with what people think. But this is 2022, there's no time for judgemental people. Be honest and use your disability to your advantage, it's a huge plus being able to laugh with yourself!
"Perfect in every way, plus I can't walk out on you."
Best Dating Profile If You're Geeky
If you're a bit geeky and into something obscure, then don't be afraid to use that to create something interesting.
So let's say you're into star wars, you can change around a famous quote or create a play on words referencing a scene on your dating profile.
"Have been looking for love in the Alderaan places, but I'm here now."
The Honest Dating Profile Example
Many dating profiles are devoid of honesty. So, if you're looking for a hook-up, don't be shy about it. Try to do it in a clever and sensible way though, for example:
"My vibrator broke, so here we are."
The Dating Profile For Trans
Finding the best dating sites and apps if you're trans is already hard. Making a dating profile where you won't get creeps wanting to just hook-up for a kink is also just as difficult. You could go with:
"Nature made a mistake, which I have corrected."
Dating Profile Example When You're Older
You're only as young as you feel, just because you're old doesn't mean you don't know how to have a laugh!
"I'm the sorta guy that you can take home for your grandkids to meet!"
Perfect Dating Profile If You're A Student
Getting matches when you're a student can be hard, most people usually think you're immature. In this case, use your youthful humour to your advantage!
"Respiratory Therapy Student. Cute enough to take your breath away, smart enough to bring it back."
Perfect Profile For Ethnic Minorities
If you're an ethnic minority no doubt you've encountered some discrimination when online dating. For example, a BBC report found that at least 75% of ethnic minority professionals face racism often.
So why not turn it around and use your background to create a fun dating profile.
"New to the UK, came here to steal your job and money. Unfortunately, I have to wait a few years before I can run for parliament."
A Good Dating Profile For Gays, Lesbians And Queer People
If you're gay and trying online dating for the first time, simplicity is your greatest weapon! You're out of the closet anyways so why not be blunt about it:
"If it sounds gay, I'm in."
At the end of the day, a fun dating profile is bound to start some interesting conversations with your matches. Be honest, use your wittiness and, above all, enjoy the ride!