Technology
Asana Review in 2022: Demo, Features, and Pricing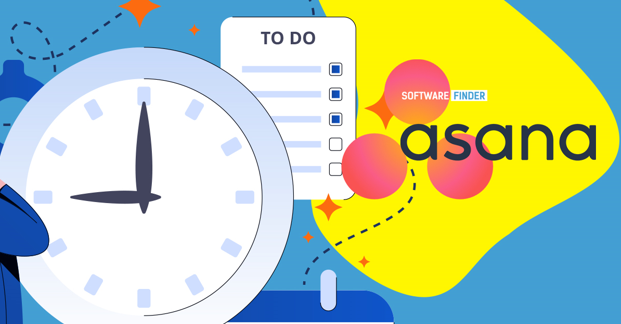 Choosing a suitable project management tool is definitely a hectic task when you see saturated options in the market. In such circumstances, we propose you give Asana software a try. It holds many reasons to check it out. Asana review is one reason that testifies its credibility and trustworthiness among its competitors.
Different organizations have various requirements according to their needs. Asana software lands as an all-in-one package to fulfill your needs. We assume that picking an appropriate software can save a lot of your time and money. Let us help you know more about Asana software.
What is Asana Software?
Asana is a cloud-based project management solution that is widely utilized by businesses and organizations for various reasons. It could be because Asana is an "all-in-one" management solution in and of itself. Before we give you a more detailed introduction to this project management tool, we recommend that you test the Asana Demo for yourself to understand better.
Asana software is well-known for project management and other tasks and has been serving since its first release in 2008 by the same-named corporation. Over time, the software became immensely popular due to its user-friendly interface, providing the most seamless project planning experience possible.
It enables you to manage, collaborate, communicate, and follow your projects. On the other hand, thousands of Asana reviews attest to the value it delivers to your firm. But first, let's take a look at its features to see if it's the ideal fit for your business.
Asana Features:
Sleek To-do List:
The Asana software's to-do list feature is incredible, and it helps you manage your work daily. The tool allows you to create a to-do list, attach it to a dashboard, assign it to teammates and assign the tasks to those responsible for the activities on the to-do list. The to-do lists are a recurrence schedule and provide you with a detailed project timeline. It prevents the hurdle of creating a to-do list from scratch every time. It's as simple as adding a recurrence date. Overall, this tool aids you and your staff in accommodating them as per their responsibilities for the day or particular project. Thus, it promises you maximum productivity for your company through which you can benefit to maximize the utilization of time and talent.
Easy Project Management:
Asana has various tools essential to properly employ for higher results to boost productivity and seamless project management. Its user-centric features enable you to construct a workspace where you may delegate projects and collaborate with your team. You can further separate the categorization of duties and sub-tasks for such tasks.
This type of planning helps assign individual members to specific tasks. You can establish deadlines, and an early reminder can help you keep track of your progress. The personalization you make determines the manner of your projects. It is up to you whether you design them for a long-term project or a short-term task.
Smooth Collaboration:
Collaboration is essential for any project, and Asana software makes it smooth and effortless. Asana software helps add collaborators to a task, and coworkers reach any changes made to it. Everyone shares the same dashboard, making it much easier to share ideas, news, and other information. It implies that everyone on the team can see the progress and updates, accomplished tasks, and scheduled tasks. Users can also offer feedback and comments on work accomplished by coworkers with general teamwork and collaboration. Customer satisfaction with this feature is highly acknowledged in Asana reviews.
Relevant Integrations:
Asana also has a plethora of integrations, which is a handy and valuable feature. It is a ground-breaking tool that allows you to interface with relevant apps like Slack, Gmail, Google Drive, and Dropbox, as well as a variety of other third-party apps.
As previously noted, accessing all of these apps in one spot is convenient. And over a dozen app integrations are available in the Asama Demo, which is a great place to start and test all of the core features before committing to one of the Asana pricing packages.
Key Points:
Asana is a project and task management tool that automates some of your most time-consuming communication and collaboration processes.
Asana is trusted by over one lac organizations and millions of users worldwide to manage projects, marketing strategies, organization goals, and much more.
A bundle of features including timeline setting, project monitoring, streamlined communications, and tons of integrations are impressive specifications offered by Asana software.
Asana software gives customization feasibility to make the software as per your needs. It is entirely user-centric software for high productivity and profitability.
Asana Pricing:
You might be wondering how much Asana costs. Because there are so many options on the market with high price tags, we find Asana software to be reasonably priced. Asana pricing is in line with what you'd expect for a product of this level. The paid edition of the software costs around $10.99 per month per user. However, there is a free version of Asana available, but you can only access a restricted number of functions and have a maximum of 15 users with it.
The Asana software demo, on the other hand, provides a free trial, which we highly recommend. It will tell you whether or not you should bet on Asana. However, we believe it will be a beneficial addition to your business.
Asana Reviews:
Asana reviews demonstrate its value as it gains 90 scores out of 100 from thousands of verified clients. The reviews show satisfaction for its all features, which is a testimony of its worth.
We suggest you further check Asana reviews on your own, particularly on some specific features you care about most. The decision is yours, but we aim to make it best for you. So does Asana software.