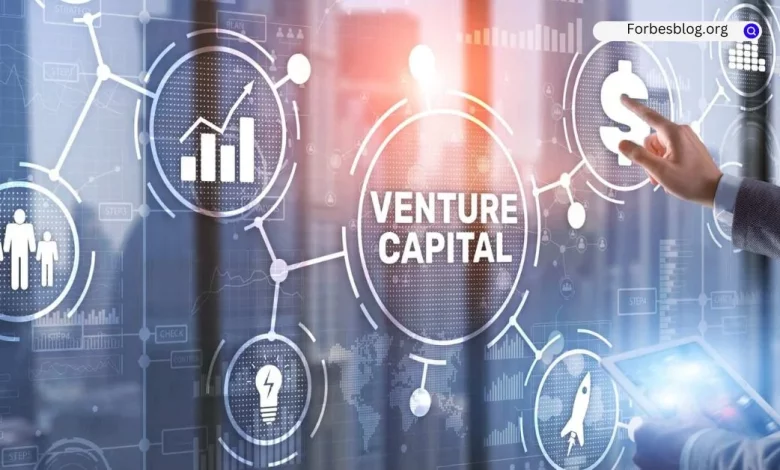 According to CB Insights 2021 State of Blockchain report, crypto startups received a record $25.2 million in funding last year. This is an increase of 713% over 2020. While 2022's cryptocurrency market have been complex for most institutions, crypto venture capital companies aren't letting up. They invested $9.2B in the space during Q1 2022.
Retail investors can be further convinced by knowing the amount of money top crypto venture capital funds have invested in crypto technology.
How Crypto VC Funding Works
Expert advisors say there are similarities and differences between traditional VC funding and cryptocurrency VC financing. VC funding is a term that refers to investors who want to maximize their returns by investing in early companies. They evaluate each initiative's potential returns and market prospects before funding them. VC firms will distribute their holdings to reduce potential risks and uncertainties.
The following stages are required for standard venture capital funding:
Pre-seed: The initiative is still in its initial stages. Often a budding idea. Funds are raised from family and friends.

Seed Round: This phase is where the project's viability is tested. It involves proper target analysis, competition analysis, and the development of a minimum viable idea. To attract funders enthusiastically, pitch decks, money flow, and frameworks are used effectively.

Series A: The product is verified, expanding, and has a strong support network. This level is less risky but more expensive and focuses on sales and marketing.

Series B: The product has a large customer base and is growing, and financing will be focused on branding, sales, customer support, and human resources.

Series C: The focus is on expanding product categories and gaining access to a foreign market; the product must be commercially viable.
Top venture capital funds
A16z 
A16z was established in Silicon Valley by Marc Andreessen and Ben Horowitz and is a Venture Capital firm that supports bold entrepreneurs in building the future of technology.
Alameda Research 
Almeda research was a prominent cryptocurrency trading company and principal trading firm founded by Sam Bankman-Fried around 2017.
Paradigm 
Paradigm supports disruptive crypto/Web3 businesses and protocols starting at $1 million or up to $100+ million. Paradigm was established in 2018 by Fred Ehrsam and Matt Huang, a Sequoia Capital partner. It is located in the San Francisco Bay Area.
Multicoin Capital 
A thesis-driven investment firm invests in cryptocurrencies, tokens, and blockchain companies. As Managing Partner, it was established in 2017 by Kyle Samani and Tushar Jain.
KuCoin Labs
KuCoin Labs is the company behind the sixth largest cryptocurrency exchange in the world by trading volume, with over 500 crypto assets listed. On Wednesday, KuCoin Labs announced that it would launch a $100 million metaverse fund to support early-stage projects. This money will also be available to entities developing blockchain-based games, decentralized applications, and nonfungible tokens (NFT). KuCoin will provide branding, incentives, business partnerships, and business incubation services to developers who are selected for the fund.
Pantera Capital 
It is a former Tiger Management Head for Macro Trading and CFO Dan Morehead. Pantera's global macro strategy poured over $1 billion in institutional allocations. Pantera was the creator of the first venture capital and blockchain hedge funds in the United States in 2013.
Polychain Capital
The world's leading digital asset investment fund is it. It is based in San Francisco and actively manages global Blockchain assets to earn exceptional returns for investors.
Union Square Ventures 
Union square ventures were founded by Fred Wilson in 2003 and are based in New York. According to their Thesis 2.0, they invest actively in crypto and blockchain projects.
Digital Currency Group 
A venture capital firm focusing on digital currency markets is located in Stamford (Connecticut). Barry Silbert founded DCG in 2015. Its mission is to promote a better financial system and build and support Bitcoin companies, using their network and expert insights.
Blockchain Capital 
A venture capital firm in San Francisco, California. The company was established by Bart Stephens and Bradford Stephens in October 2013. It is also headed by Brock Pierce (Chairman, Bitcoin Foundation). Blockchain Capital is one of the oldest and most active venture investors in blockchain technology. It has a portfolio with more than 70 projects and $275 million in assets under administration (AUM).
Conclusion
These are just a few prominent VC firms operating in crypto. Others include Lightspeed Venture Partners and Placeholder VC.
As crypto became mainstream, venture capital investment in the sector has also increased. 7% was the global VC funding for crypto in 2022.
See more information from this page
visit for more articles :https://forstory.org/