Health
Going on your babymoon? 6 outfits a mom-to-be must have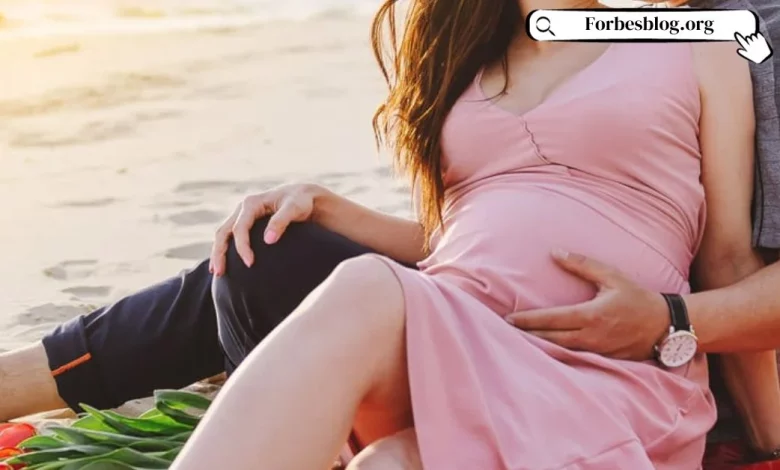 Congratulations, happy mama, as soon you will have a little angel who will keep you on your toes. Before the baby comes, you should plan a babymoon. It is the perfect opportunity to enjoy a vacation with your partner before the baby arrives and sleepless nights, coffee, and cloth diapers become your life. It will be sometime after the baby is born that you can go on a vacation. Thus, go on your babymoon and pack the best outfits for the same.
Wondering what you should pack that is comfortable, stylish, and sexy? Then we have a list of outfits you must carry for your babymoon, which will help you enjoy your trip in a memorable manner.
Outfit 1: Flowy dresses
Free flowing or flowy dresses are a must for your babymoon packing list. They use breathable materials like cotton. You can get a flowy, ankle-length, knee-length, or even floor-length dress. The best part about such dresses is that it doesn't show your baby bump much and aren't tight around the same. You can enjoy your vacation wearing a comfortable dress, and they are perfect for a dinner date or a walk on the beach. If you are going somewhere warm, you must carry at least two or three flowy dresses.
Outfit 2: Swimwear
If your babymoon is on a beach or anywhere with a pool, swimwear is a must for you. There is maternity swimwear available in multiple varieties and styles. Buy one which is comfortable and sexy. Get swimwear that comes with cover-ups. Or you can carry a crochet dress that can double as a cover-up for your swimwear. Babymoon is all about connecting and living freely, so don't miss the opportunity to enjoy pool time.
Outfit 3: Maxi skirts
Maxi skirts are again a wonderful outfit idea that you shouldn't ignore. They are comfortable and stylish, making them perfect for your babymoon. You can pair the maxi skirt with a bikini, crop top, or anything you want. These stylish outfits work every time and are cozy to wear too. If you wear them at a beach, pair them with flip-flops and a hat to complete the look.
Outfit 4: Kaftan
OMG! The most comfortable outfit for women during pregnancy is the kaftan. Also, it's so stylish and comes in multiple varieties, meaning you can find a design for every occasion. During your babymoon, relaxation should be your goal. Wearing a Kaftan will do that. You can even buy a kaftan swimwear or a kaftan dress if you don't wish to wear a full kaftan dress. Pair with accessories, and you will have the best of times.
Outfit 5: Shorts
Wearing jeans is quite uncomfortable and not recommended for moms-to-be. However, you can undoubtedly wear shorts, even denim ones. Make sure they don't cover your belly. Otherwise, you would feel too sweaty and uncomfortable. Pair them with button-down t-shirts or anything that goes well with them while looking stylish.
Outfit 6: A stylish dress
Make sure you also carry a comfortable but stylish and sexy evening dress. Wear it on a date with your partner or if you plan to wear something sexy at dinner. Pair it with comfy sandals which don't hurt your feet.
Few more add-ons
Slip-on sandals

Wherever you go on vacations, having slip-on sandals is a must for you. They keep your feet happy as most women get swollen feet, and wearing sneakers or heels leads to pain. Slip-on-sandals are your friend, so buy tons of them.
Maternity belt
Wear a maternity belt if you plan to explore on your vacation. It will keep your back pain-free because the baby bump is heavy.
Hat

Carry a hat if going to the beach or somewhere warm.
Wrapping Up
Babymoon is a new concept, but it's so good. Spending time with your partner before your family grows is nice as you get to connect with each other and let go of the stress. Even if this is your second baby, go for a babymoon as it helps you give more attention to your older baby before the baby comes. So, go for it and don't forget to pack these outfits.
Visit for more articles: forbesblog.org