Technology
How To Choose The Right Healthcare Software Development Partner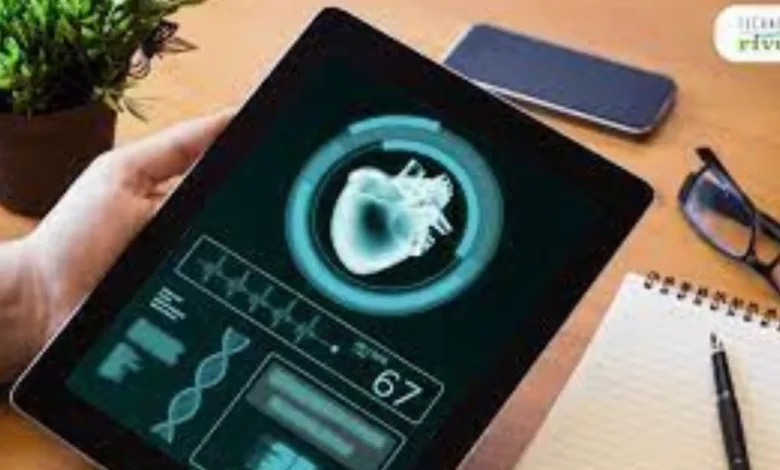 The research company Markets And Markets has estimated that the medical IT market will grow from $326 billion in 2021 to $821 billion in 2026. Increasing demand for digital healthcare forces hospitals and clinics to seek outsourcing tech partners that can help to create custom software. But the situation is such that the market is full of IT service providers, which complicates the search for a healthcare software development company. How to choose a reliable partner from such a variety of different companies? To understand this, please, read our guide.
Step 1. Decide for what purposes you need an IT outsourcing company
Depending on the scale of the upcoming medical IT project, the presence/absence of in-house developers, its budget, and desire to control the process, customers opt for outsourcing for different purposes. These can be:
1. Strengthening an in-house team (outstaffing).
A business uses this model when there are full-time developers, but the project does not have enough specialists. The manager prepares a candidate selection criteria list and hires temporary employees from an IT company. Thus, you can quickly find developers for your project and pay them a salary during the project work period.
2. Creating a well-planned product within a given time and budget (fixed price model).
A healthcare facility hands over the entire project to a healthcare software development company specifying its details and requirements. A team of developers implements the application according to the customer's clear instructions which are unlikely to change.
3. Developing a project using an agile methodology (PDS).
A customer turns to a team with an idea but has neither requirements nor a plan. The team researches the market, collects requirements, and plans project work. They demonstrate flexibility when considering changes necessary for the customer and users. The team members discuss functionality, appropriate budget, and scope, and include them in the next iteration. This is how they guarantee the implementation of each idea that is relevant now and may arise in the future.
Step 2. Study the market of IT outsourcing companies
To narrow your search, you should explore sites providing ratings, reviews of IT companies such as Clutch, GoodFirms, and others. It is necessary to filter organizations by their rating (usually at least 4.5), location, budget, and industry. You should also explore the feedback, services provided, and the hourly rate of their specialists.
You need to select 20 healthcare software development companies that meet the main criteria. But a general idea about a company is not enough, it is worth exploring each of them in detail.
Step 3. Evaluate experience in developing healthcare software projects
Aggregators do not always provide comprehensive information about a company's experience in healthcare projects. Therefore, it is worth visiting the candidate's website to study the information. You need to know:
for how many years the outsourcer has been developing medical software solutions;
how many projects have been implemented in the healthcare sector;
how many engineers specialize in healthcare;
whether the company is certified by HIPAA, GDPR, and ISO;
whether the company has achievements related to healthcare.
Step 4. Rate the portfolio
If the customer is satisfied with the candidate's expertise in the field of healthcare, it is worth looking through a healthcare project portfolio. Thus, you can learn what types of medical software have already been developed by this IT outsourcing company and how complex they are. You should assess the clients the company has worked with and read their reviews, examining the tech stack and tools in which the candidate excels. Such an analysis will help you to define whether your future partner has enough experience to develop custom healthcare software.
Step 5. Explore the development process within the company
IT companies work according to either classical or agile methodologies, that is why you should clarify the stages of the development process when implementing medical software. Typically, SDLC includes the following phases:
Requirements gathering and analysis;
Prototyping;
Healthcare software development;
Testing;
Deployment;
Support
When the customer has an idea but there are no clear requirements for the product or ideas about the appearance and system functionality, the IT partner conducts a Discovery Phase. The company researches the target audience, analyzes competitors, and predicts market trends. It collects software requirements, prepares Vision&Scope, User Story Map, Design Concept, Architecture Diagram. And then it assigns the development team, deadlines, and project budget.
If a healthcare provider has an idea but is unable to specify requirements, it is worth getting information if the candidates carry out the Discovery Phase.
Step 6. Find out the cost of healthcare software development
The cost of a medical project is one of the important factors that influence the choice of an IT service provider. The manager is looking for the best value for money software so that the implementation of the new technology does not become a heavy burden for the business. But even in this case IT outsourcing companies find a compromise offering to start with a minimum viable product.
MVP is a basic software version with minimal mission-critical functionality. It takes less time and money to create such a product than to implement a full version. Such an application can be released in three months. People use the program, it begins to pay off, and the business gets additional funds for further project development.
Step 7. Learn if the company provides technical support after the software release
The development is not the final step of a healthcare project. The software needs regular updates. Over time, your healthcare facility will need new functions or scalability. Therefore, it is worth asking under what conditions the candidate provides technical support, whether it will be a temporary free period or a long-time partnership.
Step 8. Make sure that the candidate has enough staff to implement a medical project
When a clinic plans to develop a complex full-scope product, it may need experts with specialized knowledge such as healthcare data engineers, HIMSS specialists, HCISPP certified managers, AWS engineers, and other experts. Make sure that in addition to a business analyst, a project manager, a designer, a developer, and a QA specialist, the organization can provide qualified personnel upon request.
Conclusion
CB Insights has found that disharmony between a customer and a development team is one of the top 12 reasons why IT projects fail. That is why choosing the right IT outsourcing company determines the success of healthcare software development to a large extent.
The technology partner is responsible for the timely product release on the market and its quality. It also defines whether the company will manage to control the project costs and whether the product will pay off in the future. The steps listed above will help to find a reliable healthcare software development partner among numerous companies and secure your medical organization against failure.
For more valuable information visit this website