App/softwares
How to Record Streaming Movies in High Quality: Joyoshare VidiKit Review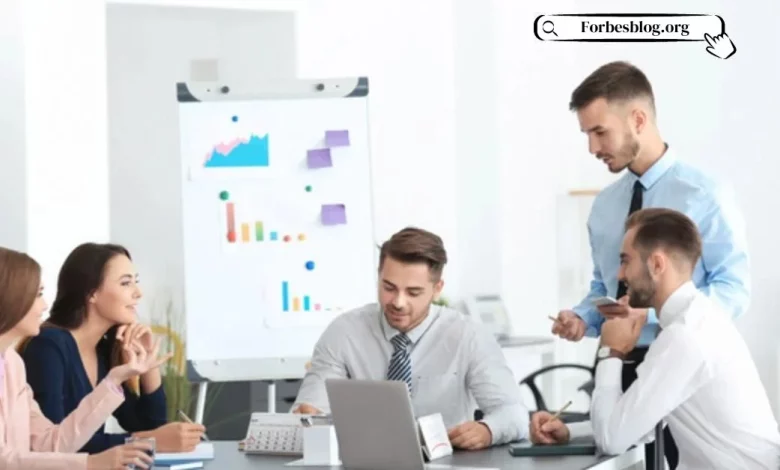 Do you want to record your favorite streaming movies in the highest quality? Are you looking for an escape from the hassle of finding appropriate browser plugins for downloading your favorite online videos? In either case, the Joyoshare VidiKit seems to be the ultimate troubleshooter. It is an easy-to-install software that comes up with the solution to all your screen recording, audio capture and video editing problems. This review will enable you to discover this best screen recorder from Joyoshare VidiKit and we will also tell you how to record streaming movies using this software.
How Joyoshare VidiKit Can Help You?
Joyoshare VidiKit is a user-friendly software that comes up with a free trial for its users. It will perform all the tasks demanded by users. It allows you to record a movie, or anything playing on your PC screen. It comes with a complete audio and video editing package, you may also output what you captured as compatible formats to social media including Facebook, YouTube, Vimeo and more. Joyoshare VidiKit is a treat for people who want to record in high resolution, like 1080p or even 4K. It is easy to handle. The following are features to indicate its reliability and worth: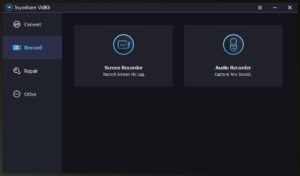 This tool can help you record and save videos in all kinds of formats including MP4, AVI, and HD videos
Audio formats are also available in a wide range including MP3, HD sounds, DTS voice, etc.
Video tutorials and screen recordings are a great source of create your own content
It is the best tool for screen recording and can also mix, merge, share, and convert your clips
It is free from viruses and data heists to ensure the protection of your device
Your IP address would be kept secure from hackers
Options Provided by VidiKit in Screen Recording:
High quality recording up to 4K: this tool is able to produce both video and audios in good quality, the resolution it supports can be 1080p and even 4K. You can adjust quality and file size to keep balance based on your needs. Usually, it offers the automatical optimal configuration for you, in case you're a beginner with no tech skills.
Record screen with audio: different recording modes are available in this program. The "Record video and audio" mode enables to capture screen content with sound at the same time. If you want, you can select the "Record audio" mode to only get sound in the way you like.
A huge array of output formats: The screen recorder from Joyoshare VidiKit provides you with several available options for your videos. It allows you to select the screen size as well as the format of your choice. Moreover, it has a list of all the relevant devices to save you from the hassle of searching on your own. This feature will act as a huge time saver for you. Even if you are not sure about the device you are going to use for watching the recording, then you may go for some general options such as HD MP4, or HD MVM. Many format choices are given to you to ensure the quality of your content. These include MP3, WAV, M4A, M4B, and AAC.
How to Install the Joyoshare VidiKit Version?
Firstly, download the setup-exe-file of this recording tool from their website
Open the file and wait
Once the installation is done, use updates for long-lasting activation
All steps done
Screen record, edit, and upload your videos to get the money into your pockets
How to Record a Movie on PC using Joyoshare Screen Recorder?
If you want to record anything playing on your desktop screen without doing any harm to your computer, then Joyoshare VidiKit can be your one-stop solution. This screen recording software is fully featured to record streaming videos, movies, games, webinars, and skype video presentations.  Follow these steps to screen record a movie playing on your PC successfully:
Step 1: Prepare the Movie and Start Joyoshare VidiKit:
Once you get your target movie ready on your computer, go for launching the Joyoshare VidiKit. Firstly, select the "Record" tab and start the Screen Recorder. Select a video sign on the right of your screen. Doing this would enable the "Record video and audio" mode. In this mode, you can record movies playing on your screen with full sounds. To adjust the volume level, you may use the 'Microphone' button provided on the screen.

Step 2: Personalize Your Screen Recordings:
VidiKit allows you to make personalized recordings by providing several setting options. Before capturing the screen, you can set output video format, scheduled recording tasks, cursor effect, and audio formats. All popular video formats including MP4, MOV, AVI, and SWF are made available by Joyoshare for a wide range of devices.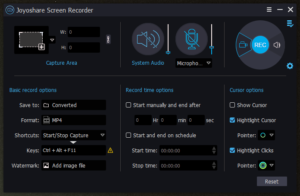 Step 3: Adjust Your Recording Area:
Clicking the "+" button in the capture area section would open up the recording window for you. You can move this recording video to capture either the full screen or a custom area of your choice. Many fixed recording window sizes are also available for your convenience; these include 320×240, 640×480, 1280×780, etc.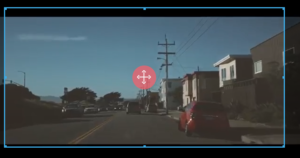 Step 4: Start Capturing a Streaming Movie or Anime:
Simply click the "Record" button to record a movie playing on your screen. You can record the whole movie or simply capture only the desired parts. For better playback, it's also possible to cut the movie into smaller segments as you want or take snapshots to keep your wanted frames.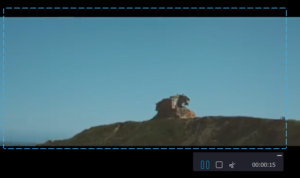 Step 5: Finalize Your Recorded Video:
Screen recording will be simply stopped by clicking the "Stop" icon. You may preview the file in the History window and edit its content, name, and tags according to your choice.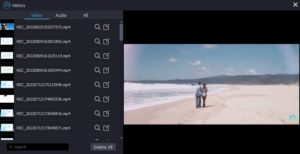 Final Words:
Joyoshare VidiKit is a reliable, and easy-to-handle software for your screen recordings. It will also work best as a screen recorder and audio capture. All those who are into any of these things must try this software to enjoy the best of the best. Not only movies but also online meetings, how-to tutorials, gameplays, streaming music and more can be recorded by it in good quality at 60fps 1080p.