Lifestyle
How to Take Instagrammable Photos for Yourself.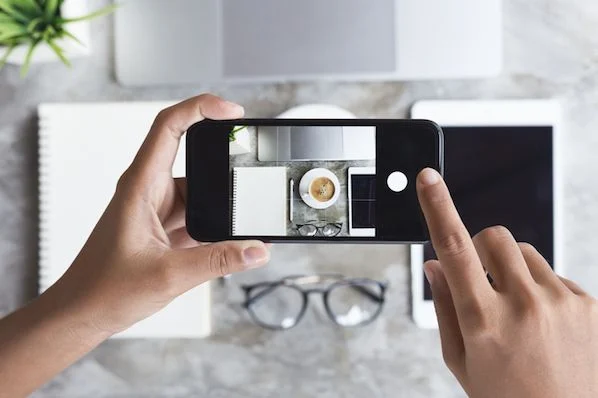 Our generation is defined by their photos and images online. Social media defines you especially if you are a teenager or a model looking for work. Photographs are vital to us. Wherever we go, we are snapping photos and updating our socials. Whether you are on a fancy dinner or a trip in some tropical area, you will post photos and viewers will observe them. Hence, it is vital to building a nice profile to leave a good impression on the viewer. It might seem like an easy task, picking your phone up and snapping a selfie and posting it, doesn't it? That is not the case at all. Taking a good picture is not as easy as it seems. Numerous factors affect your photo. Here are some photography concepts you should be aware of as a beginner.
Lighting.
The first and vital thing that matters in photography is the lighting. For a photograph to be exceptional, it is important that the lighting is suitable. This is where most people also make the biggest mistake and confuse good lighting with more lighting.
If there is too much or too little light, you may disrupt the color of your photograph. It is vital to control the exposure while capturing an image.
The angle at which a photo is being captured is very important. A professional photographer will always set the lighting and angles. Angles matter a lot for the subject and the photograph. For example, it is possible that a picture taken from the front is much better than a picture capturing you from sideways. Additionally, you can be creative with angles and use different techniques and tricks.
Angle matters, but so does the positioning of the object inside the frame. The subject should be placed in the middle and the photographer should try to cut out extra frames as much as possible. Lesser background coverage means less color coordination. You can be creative with composition as well.
The most vital part of photography is editing. Once a photo is captured, it still has the potential to be enhanced further. In editing, you can remove extra objects in the background, fix a strand of hair of the person, etc. Most of the time, photographers solely focus on the editing of colors and other factors.
As a beginner, you can try using noise reduction, sharpening, cropping, white balance, hue setting, and color correction tools.
Although phone photography is fun for a major life event, you should hire a photographer. For example, let us suppose that you are getting married. For a special event like that, you need a professional photographer and a beautiful photoshoot location. A memorable and beautiful day should be captured as such. Tropical Studios photoshoot locations Gold Coast are today'sleading locations for wedding photoshoots. Try to match your wedding theme with the background to have the best result.
If you want professional portraits like the models you see on social media, I should tell you that you may not be able to achieve that through your phone or self-portraits. In that case, you should hire a professional photographer for yourself.
Click Here:https://forbesblog.org