Fashion
Nude Nails Designs You Cannot Resist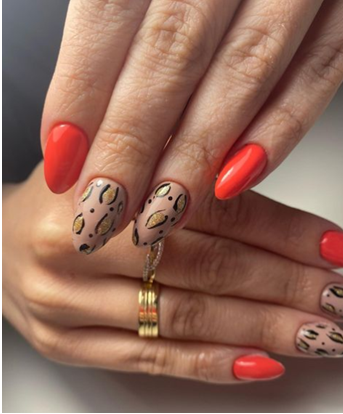 There are many nail colors available, making it more challenging to decide on your next color on your next nail art visit. Luckily, one nail color that you can never go wrong with is the nude nails shades. They match any season and are not picky with the clothes' colors to wear.
Nude gel colors give the wearer a sophisticated look. The good news is that they are available in many shades. You can get some nudes that look almost like baby pink, while others have a more brown shade. If you have decided to go the nude nails gel way, here are some options. Take a look.
Most people think that the nude is always beige, but you can get a variety of shades. The good thing about this gel color is that it blends well with most skin colors and is not too bright or is not a shouting color. The color looks sophisticated, and in most cases, it tends to elongate the nails.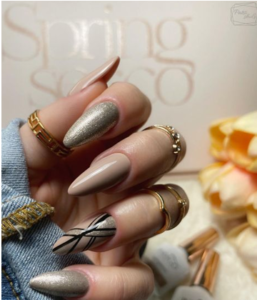 https://www.instagram.com/p/CbsZAw7umhk/
It is okay to think that nude shades are dull, but you can break the monotony by incorporating different colors. Try other nude shades like taupe, pink, peach, or shimmery. You can also create an ombre with nude shades for a better look.
Once you see someone with nude and pastel nails, you won't resist the urge to try this nail art. You can include baby blue, pastel pink, or light purple colors. Go to a professional nail artist for the best results.
Black And White Lines On Nude
This is a fast-growing trend, and no one is complaining about it. The nails come out so beautifully. Besides, the black and white art is so simple to make, and it looks good on longer nails than the short ones. If you are trying DIY, ensure you are an expert.
Ombre nails will never go wrong with any color, not even on nude. However, always ensure the colors blend well to create a more sophisticated look. You can choose a light or clear nude or a more pronounced nude color. Pair it with neon for a more sophisticated look.
Nudes With Asymmetrical Trips
You don't need to have long natural nails to get the best nude gel nail arts. You can install tips to make it easier for the nail artist when drawing the art. Ensure the tips are shaped well to fit the shape of your nail and fingers.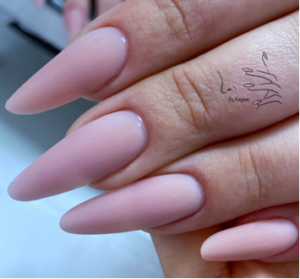 https://www.instagram.com/p/Cbp4B-pIYyf/
Some ladies are less dramatic, and they want their nude nails to be sleek and simple. Once the nail specialist applies the nude gel, they add a tiny pop of color on the top and tip of the nail to make them more stunning. They can add different shades of colors to other nails.
Do you think your nails are too dull with the nude color only? Ask your stylist to add the bandana art. It has been trading for a long time now and doesn't seem to run out of fashion. However, this nail art requires expertise because many patterns can be created.
How much do you love the zebra, cheetah, or leopards? You can have those prints on the tip of your ombre nails. The prints are easy to draw for the manicurist. They use another nude shade and include black spots to create a cheetah look on the tips.
Geometric nails are another way to break the monotony of your nude nails. You can incorporate different shapes, from simple ones to complicated geometric shapes. This nail art needs a specialist who knows what they are doing and will make the shapes look fancy on your nude sets.
Polka dot nails on nude polish are stylish and bring out a vintage look. Besides, this nail art is easy to create, and you can DIY it. It requires you to have the nude polish and black color for the polka dot effect.
Source: The Prettiest Nude Nail Polish Colors for Every Skin Tone