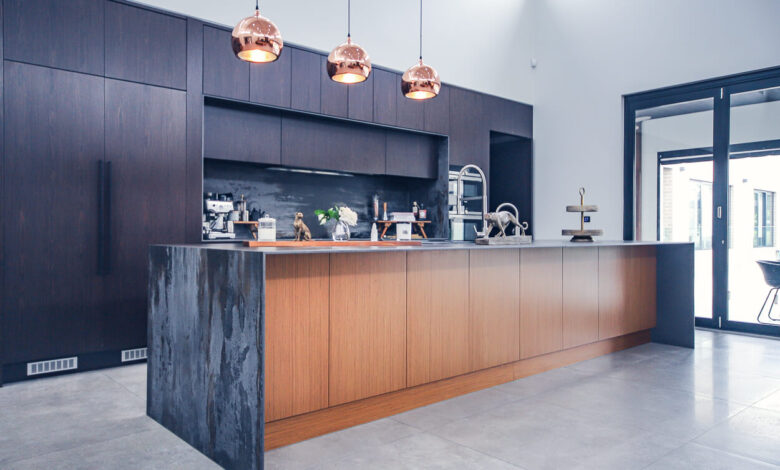 Are you sick of the look of your current kitchen benchtop? When signs of 'wear and tear' begin to come, it is time to consider changing it.
Renovating your kitchen and especially purchasing a kitchen benchtop can often be one of the most exhausting and expensive decisions. It is necessary to make the right buying choice, both in terms of budget and in terms of the colour combination that you want to achieve.
For the residents of Melbourne, kitchen benchtops are available in a wide range of styles, colours, and dimensions.
For many of us, budget constraints play a major role while deciding which solution is right for us. But fret not, kitchen benchtop solutions are available in so many materials for every need, with each type having its benefits and problems.
Many commercial plywood suppliers operate in Melbourne and work to provide the best quality products as per the official Australian standards and guidelines.
Melbourne is a hub of leading plywood distributors who not only offer timber and laminated benchtops but stock an extensive range of materials from all over the world to accommodate all of their client's needs.
Whether you choose reconstituted stone, natural stone like Granite, or revolutionary porcelain panels, you can bring your dream kitchen benchtop to life and enjoy it for many years to come. Reviewing varied types of kitchen benchtop material will help us to make an informed choice.
Leading Types Of Kitchen Benchtop Material
● Caesarstone, Reconstituted Stone, And Engineered Stone
Reconstituted Stone or 'engineered stone is considered to be a great alternative material for a kitchen benchtop. It is available in a variety of options including Caesarstone; Smartstone; Lithostone; YDL and Quantum Quartz. It is prevalent in domestic and commercial applications due to its durability and strength. Manufactured using composite materials, which includes up to 95% crushed rock, quartz, glass chips, granite, glues, and resins.
This low maintenance and highly versatile option are ruling the benchtop industry in Australia. Surprisingly, not many people are aware of the drawbacks that make it a poor choice for anyone finding out kitchen benchtops.
Engineered stone benchtop might not feel very robust. In case something heavy drops on it, it is likely that the surface might chip and fail to bear the impact. Putting your hot pans on this benchtop may become a worry. Caesarstone is one of those materials that will not be able to stand the heat and get damaged. Since it is not UV-resistant, it may change colour when exposed directly to sunlight. Hence, it cannot be installed very close to any heat source.
While engineered stone may certainly be pocket-friendly in comparison to natural stone, its price reflects its quality. Before finalizing an engineered stone kitchen benchtop, remember to keep a check on what it's likely going to be exposed to since certain chemicals and heat damage your kitchen bench space.
● Natural Stone –Marble, Granite, Quartzite, And Limestone
Natural stones like granites, marbles, limestone, quartzite and other materials are quarried from various parts of the world. Due to this, each benchtop slab is unique. These kitchen benchtop solutions are one of the most popular choices of the stone type used today and depict the ultimate statement of luxury.
Marble being the king of natural stones is a great choice to enhance the look of your kitchen. Being a versatile mineral, it will work well with any kind of décor. It is also very sturdy and can take a few bumps and bruises. Since natural stone normally stains more easily, this type of benchtop demands more attention and maintenance.
Remember to immediately wipe up any kind of spills, particularly from acidic foods like tomatoes and vinegar. But the good part here is that such problematic stains do not stay for long on natural stone and commonly fade over time. Even strong acid etching can be cleared due to the natural ability of sealed granite benchtops. This means that an accident in the kitchen won't cost you a fortune!
Another advantage is that Granite benchtops are highly scratch-resistant. This allows you to prep the meal right on the kitchen benchtop. Scratch marks from regular kitchen use will only be visible under extreme lighting, unlike other benchtop materials.
Natural stones are used to create a mesmerizing countertop that makes you feel like you have just stepped into the kitchen of your dreams.
● Porcelain Panels – Your Trusted Ground-Breaking Benchtop Choice
The popularity of this product is no longer hidden. In Melbourne, it has become the number one choice as a kitchen benchtop material.
Its high-tech process combines all-natural ingredients like clay, sand, and quartz which are mixed and heated together under extreme pressure and temperatures. No harmful resins or chemicals are used in its manufacturing process. This technique creates an ultra-compact surface that is indestructible. In case of fire, no toxic fumes are formed since the kitchen benchtop panels are non-combustible.
Porcelain Panels are environment friendly and completely recyclable. It is resistant to high temperatures and hence greatly unaffected by any kind of wear and tear. It does not even stain or get easily damaged by harsh chemicals. Its composition is so strong that it could be used to produce thinner profiles (6mm and 12mm) other than standard 20mm benchtops.
This invention has boggled the minds of interior decorators and designers. The prospect of being able to use such a hard-wearing product on kitchen benchtops and inside our homes is thrilling. The numerous places in our homes where porcelain tiles and slabs can be used are astounding. The exceptional features make this line of kitchen benchtops the most sought-after product used by Melbourne homeowners.
Final Words
Normally when people think of renovations, they overthink and believe there is a need to spend thousands of dollars. Various kitchen benchtop solutions are available in the market keeping in mind the look of your space and budget. You need to research and then make a practical decision of what aesthetically complements your kitchen design.
Melbourne offers a range of kitchen benchtop options to renovators and home-buyers. Your dream kitchen benchtop is just a few steps away!