Business
Simple Fine Dining Decors for your restaurant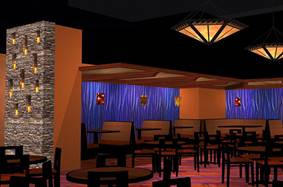 There are different and various restaurant décors you can choose from. The only problem you have after is how to complement them with your theme especially if you are pulling off a simple and minimalistic motif. Therefore, you do not need a decorative and colorful decorations. Instead, you just need simple, plain and elegant designs.
Today, for our discussions, we are going to talk about simple fine dining decors that you should have.
First thing to remember when designing your restaurant is to keep in mind the motif or theme you want to create. We want our place to be complementing each other and should be consistent. For this article, we will focus on minimalistic design. So, our decors should also be in minimalistic styles.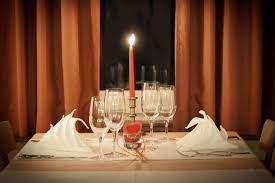 Tableware
Tableware is one of the most important things to complete the set up of the restaurant. Choosing a stylish, elegant and functional tableware that will meet the needs of our guests and customers is our priority. A good food should always be paired up with good utensils and tableware to use. The tableware should not just create too much space in the table for we are maintaining a simple yet elegant theme here. The important note there is to have durable utensils.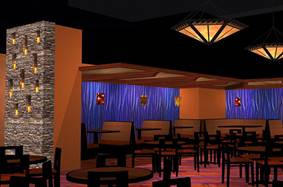 Wall decors
Create a decorative and unique style on your wall also. Some wall decors ideas are putting on LED lights, hanging some famous and personal artworks, pasting photos depicting persons who has been on the restaurant. You can also paint on the wall to create more drama. To make it simple, just paint it with monochromatic color. This is a simple yet sophisticated alternative for styling a wall.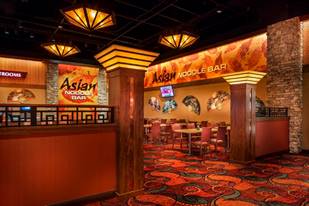 Lighting fixtures
Another décor you should not forget are the lightings. Chandeliers, wall lamps, LED lights are the ones that will illuminate and brighten the place. A place that is brilliant and radiant place is a welcoming and inviting place. Our guests and customers will surely love a shining aura rather than a dim place. Therefore, choose the kind of light your customers want to experience. In addition, fixing the lights of your restaurant is significant so that it can give emphasis to the other restaurant decors. For instance, it can highlight the customized chairs, it can spotlight the wall decors and lastly, it can stress the theme of the whole place.
Durable tables
Depending on the seating capacity, tables come in various sizes and styles. Famous tables that restaurants commonly have are tables made from wood, others choose laminate, resin or granite. Restaurant tables, furthermore, should be in the most durable quality and should complement the customized chairs. Additionally, tables on restaurant do not have to be necessarily in uniform. If you observe, they are in various forms and sizes to cater all kinds of seating needs.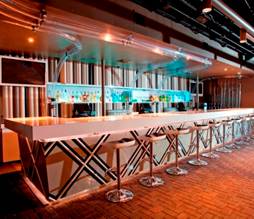 Elegantly made chairs
Tables are not complete without the presence of the customized chairs. Customized chairs play a vital role in completing the atmosphere of your restaurant. Customized chairs are where your guests feel the comfort and peace. Customized chairs give the kind of relief your customers need. Therefore, choosing the right kind of customized chair is what you, as an owner, need to prioritize. Just like tables, chairs also come in countless and various sizes and styles. Some customized chairs are wingback, some are armchair, others are banquet chair and several are side chair. In addition, restaurant chairs should be made from a high-quality material. The covers of the customized chair can be velvet, leather, chenille fabric, or tweed. Yorkshire Fabric Shop offers chairs that'll stand out. Their customized chairs there are in high-caliber and undeniably durable. So, if you are looking for the right customized chairs for your restaurant, head on to Yorkshire Fabric Shop.
Menu design
The last restaurant décor for simple fine dining is our menu. Guests and customers will not appreciate a plain and boring menu. We need to be creative and artistic in making one. That is why, design and decorate your menu with an elegant style. Your menu design should also be complementary to the overall motif of your restaurant and should also speak personality and drama. Remember that even though menu is just small details, it will surely create impact to complete the set up of the restaurant.
Visit us at Yorkshire Fabric Shop for more ideas on how to design your elegant restaurant.