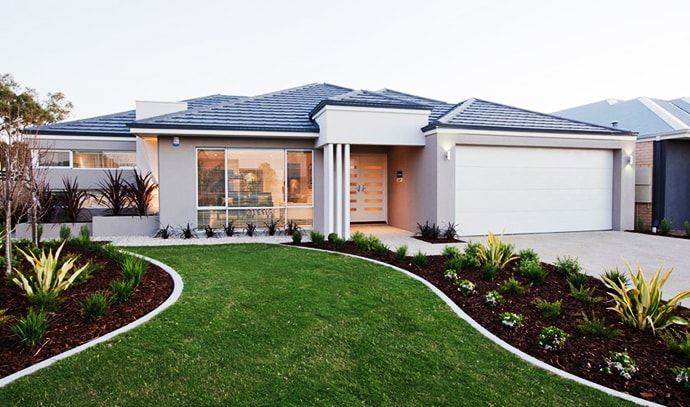 Building a new home can be one of the most significant and costly decisions of adult life. Whether you're building a starter home, your dream home, or an investment home, you need to be confident when embarking on the building process. Probably one of the most important decisions, after you decide to build a new home, is choosing the right builder. Since your new house will be the place where you will build your life and family, you'll want to make sure that your home builder brings everything that you want to the table.
Visiting a homebuilder's display homes is a great way to help remove the stress and uncertainties around selecting a contractor to build your home. This will allow you to see the type of work they offer and better understand what to expect from them. Embarking on a new construction project is a significant decision that needs to be carefully considered and researched.
The average cost to construct a new Australian home is around $320,000. Since new construction homes are such a large investment, you need to be comfortable with the entire process, from choosing a builder to selecting flooring. Once you've done your research, you can head over to check out some display homes to get ideas and examine workmanship. Let's look at some of the things you can learn from visiting a model home.
Homebuilder Introduction
Another benefit of visiting a model home is that it allows you to learn more about potential builders. If you can make an appointment with the sales office, the homebuilders can usually meet you at the model home. Most contractors will make every attempt to speak with prospective buyers to help them get a better picture of who they are and how they operate.
An in-person meeting is the best way to get to know the homebuilder, relay any concerns, and ask questions. This will give you the chance to discuss the new construction process, floor plans, energy efficiency features, your budget, and upgrades. Prospective buyers will usually find a meeting with the homebuyer in the model home a beneficial experience.
Homebuilder Quality
Model homes can allow you to kick the tires on a new home and check out the quality, features, and functions. From smart homes to swimming pools, display homes allow homebuilders to show off the specifications, styles, designs, and amenities included in their houses. You can also get a better idea of the floor plans, appliances, fixtures, and upgrades that the homebuilder offers.
When touring a model home, you'll also get to see details like crown molding, baseboards, and tile work as a measure of the quality of work that has been done in the home. You can check out the materials used and note how the house has held up over time. Checking out display homes will give you a chance to check out the quality of the homebuilder's work and the options they can offer.
Possible Purchase
A visit to a model home might provide some insights about designs, finishings, and furnishings. In some situations, however, a visit to the display model might give you the opportunity to buy a new house. At some point, the homebuilder will sell a new construction model home. Towards the end of a neighborhood build, the contractor will want to sell the display to eliminate all property in the area. The benefit is that display homes usually have all of the extra bells and whistles that the homebuilder offers. Additionally, because it has been a display home, the buyer can generally negotiate a pretty good price.
Tackling a new construction home requires a few steps to be successful. To help with the process, you can visit display homes to look for potential ideas and contractors. A model home visit is the best way to begin your home-building journey.