Technology
Top 5 Tried And Tested Bald Head Shavers For Everyday Use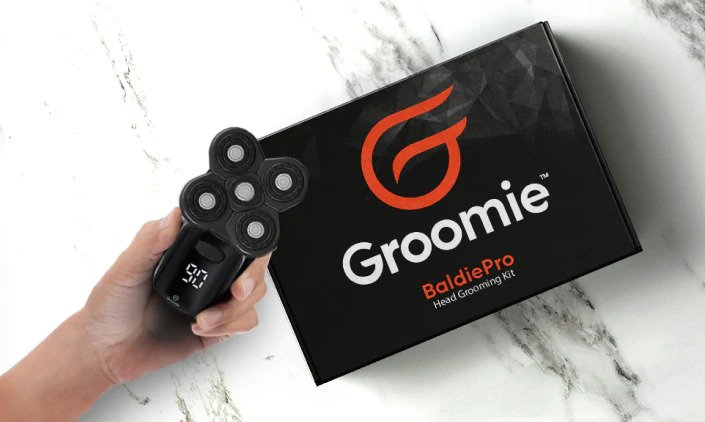 Most men live in fear of balding while aging. For those who despise the bald look so bad, think about how Bruce Willis and The Rock look. They and several other famous personalities have managed to look cool and sexy in comparison to their thick-haired pasts. It's true that if you have decided to keep a bald look, you won't need combs, expensive shampoo, and the most time-consuming grooming job – haircuts.
But there's a catch if you want the light to strike a shine off of your head. You might have probably guessed that you need to shave regularly so that no strands of hair are visible in the least. Using simple razors is an affordable option but if you're after perfection and convenience, you need to think of something else.
A dedicated electric head shaver can make shaving your head easy and smooth. Firstly, the head shavers more efficiently cover the contour of your head. The product looks quite similar to general beard shavers. They roughly have about three to six 'spinning heads' that do all the cutting. The electric head shavers mentioned on this list were ranked after considering their grip, battery life, price, noise level, and overall performance. For clearer comprehension for the readers, the reason why these parameters were chosen for comparison is explained in short in the following points:
Battery Life: For every wireless device, battery life is the main parameter for comparison.
Grip: Not all brands do enough research to make ergonomically rich products.
Water resistance: While waterproof products could be costly, a head shaver clearly needs this feature.
Price: Is the brand offering an appropriate price point against the features they're offering.
Noise-level: Everyone knows that automatic head shavers will have a motor of approximately 8000 RPM. But the competition lies in how noiseless a product can be.
Shaving performance: With all of the flashy features advertised, the most important one is shaving performance. If a shaver needs to be rubbed over and over on the head for a clear cut, it's should not be even on this list.
Anyway, let's head down to the actual list so that you can make an informed choice while buying a head shaver.
1. Remington Balder Pro Head Shaver
The product is marketed as the best waterproof head shaver. You can grab the shaver and take your time shaving your head while you're in the shower without worrying about damaging it. Due to the fact that Remington boldly advertised its waterproof features, many users claim that the product can be submerged in water and be fine. The shaver has great ergonomics and a carefree design. The shaver has a very common design, so if you've been used to any other 5-rotating-heads-shaver, you won't feel much difference in terms of grip.
Some might consider the 50-minute battery life a major drawback of the Remington Balder Pro Head Shaver. But if thought rationally, no one needs a whole 50 minutes just to shave their head, no matter how fizzy the hair is.
2. Skull Shaver Pitbull Gold Pro Head and Face Shaver
The product is widely celebrated for its performance in close shaves. Skull Shaver is one of the brands that popularized head shavers in the first place. The Pitbull Gold Pro is a bit costlier than any other models on this list and the price tag speaks for the magnificent quality it offers. The ergonomic design makes the device easy to hold for a close shave. The rotating heads have been granted optimum bendability so that all areas can be equally shaved.
The device glides over the skin, shaves close, and manages to snap hair without skin cuts. The brand claims that the Pitbull Gold Pro lasts up to 90 minutes. A unique mechanism of this product is it collects hair in an interior chamber. The user can conveniently dispose of it after each shave, hence if you're looking for a mess-free close shaver, this one should be your pick.
3. GROOMIE BaldiePro Electric Head Shaver for Bald Men & Women
First of all, the SmoothShave Technology of the BladiePro lets users shave extremely close to the skin. The 10,000 RPM motor does an excellent job and makes the skin look smooth and feel fresh. Never do you have to worry about scheduling a hair grooming session with this shaver because it can get the job done in only 3 minutes. It's a wireless device that allows you to take care of your dome while you're on the move. It's specially designed for shaving bald heads but you can also use it to shave chest and legs. The product comes with a complete shaver kit with clipper guards, nose and ear trimmer, exfoliation brush, and more.
4. Freedom Grooming FlexSeries Grooming Kit
Just the BaldiePro, this product also comes with a handful of useful attachments. Most head shavers are sold with only one or two basic accessories but the FlexSeries Grooming Kit has it all that allows a customizable shave. The shave-to-skin feel of this product is something you'll totally love. Shaving your dome is like giving your head a little massage with this electric shaver.
5. Hammacher Schemmer The Ergonomic Head Shaver
The Hammacher Schemmer The Ergonomic Head Shaver has that classic design of 5 rotary blades, one of which lies in the center. This shaver also packs some of the necessary accessories which provide the users with a comprehensive experience. Decent battery life of 60 minutes is enough for the baldies who're used to owning a battery-operated shaver. The only drawback is that the product is not waterproof like the others on this list. But in reality, we think the product can endure a splash or two.'
There are many brands of beard oil for men on the market today, but the best ones come from people who care about the ingredients they use.
VIsit more Article : forbesblog.org