Travel
Top 8 Romantic European Cities to Make Your Heart Race Faster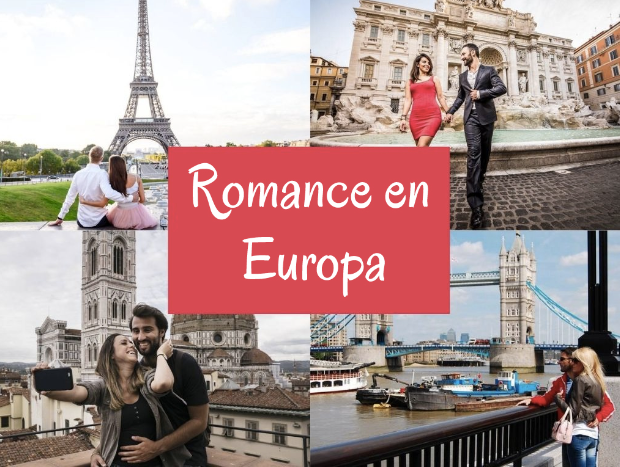 Europe has always been the epitome of eternal love. Europe doesn't shy away from expressing romance when it comes to courting. On every corner and around every bend, there are elegant European cafes, candle-lit restaurants, tree-lined streets, Art Nouveau buildings, Renaissance-inspired architecture, Gothic Cathedral, and lush gardens, where couples spend their moment loving each other. With so many cities that boast romance in Europe, sweep your partner off their feet in one of these romantic European cities.
Paris, France
If only I could make my way to Paris
To search the boulevards and rainy rues
I'd look to find my lonely heart an heiress
An Irish lass vacationing her muse
I don't exactly remember where I read these beautiful lines about Paris. It reminds me of how Paris cherishes love and romance. Paris oozes love. The 'city of love' has grandeur around every corner. With the monument-lined boulevards, classical bistros and the Eiffel Tower (of course), there is nothing like Paris that inspires love. Paris is undoubtedly the most romantic city in the world.
If you are in Paris, don't be surprised by the PDA, as Parisians do not shy away from revealing their love to each other. Stroll through the cobble-stoned streets in front of the Eiffel Tower in the evening for an intimate experience.
Santorini, Greece
The beguiling Santorini is a hilly layer of Cycladic houses, and the sunshine over the Aegean Sea from the island is a sight to cherish forever. Santorini is one such destination, where you can admire the enormity of the blue sea while sitting atop an immense crater of a volcano.
Santorini has become a favorite wedding destination among couples who love to tie the marital knot here in recent years. It is the most romantic place in Europe for a honeymoon. Imagine walking hand in hand across cobbled pavements in the evening while looking at Oia's magical sunset with your significant other….bliss!
Amsterdam, Netherlands
The golden age canals, tilting gabled buildings, creative bars and cafes, and vintage-filled atmosphere are enough to make you fall in love with Amsterdam. The city of the canal is gezellig, and there is a sense of time stopping in this Dutch city. The backdrop of century-old buildings while you stroll along with the canal weaving throughout the Old City Center and your bae on your side can be more romantic than anything. If you want to experience this surreal feeling of love somewhere else too, then get cheap flight to Sint Maarten, as just like Amsterdam, this small kingdom of Netherlands offers incredible romantic getaways to couples.
In Amsterdam, the streets are filled with people in love, and romance is in the air. The city offers plenty of romantic activities so that both of you can enjoy some intimate moments. Take a bike ride along the canal and dine- in on a candle-lit cruise on the river, as Amsterdam is one of the best European cities to visit.
Rome, Italy
If you ask me which city is best for lovers in Europe, I cannot answer you immediately. Europe has Paris, Europe has Amsterdam, Europe has Venice, Europe has Rome, and Europe has romance everywhere.
Rome was not built in a day, and it took more than 3000 years of ad hoc development of this beautiful European city. With awe-inspiring artistic masterpiece, ancient history, modern urban cityscape, and arguably the best cuisine, only a few cities can rival Rome's astonishing charisma.
Being one of the world's most romantic and beguiling cities, Rome attracts the attention of millions of youths. While romancing in Rome, do not forget to visit Trevi Fountain to toss in three coins to ensure you will come back to Rome for romance and marriage.
Venice, Italy
Here comes the next Italian city that boasts love like no other city. Undoubtedly nobody does romance better than the Italians. If you wonder why, let me tell you that Italy was home to St. Valentine. Often considered Europe's most romantic city, Venice's narrow waterways and gondola rides ooze love and romance. It is considered a sin not to hop on a gondola in Venice with your better half if you are on a romantic vacation.
Venice- the city of marble palaces perched on a lagoon, has epic grandeur. Another reason to call it the 'city of love is because it is the near neighbour of Verona- the setting for Shakespeare's Romeo and Juliet. Now tell me, how would you resist the urge not to fall in love with your bae all over again in Venice?
Florence, Italy
Italy is probably the only country that epitomizes love like no other country in the world. Not only Italy is beautiful, but it also wears the crown of being home to most of the romantic getaways in the world. When I say love is in the air in Florence….trust me, I mean it. The Italian city is utterly irresistible and romantically enchanting.
From admiring the golden sunset on the River Arno to embracing each other in a hidden square, there's no shortage of romantic things to do in Florence. Visit the church of Santa Margherita dei Cerchi, where there is a Plaque dedicated to Dante's love interest Beatrice, the lady he fell in love with and who inspired the Italian poet to write the masterpiece 'Divine Comedy'.
London, United Kingdom
Romancing in the land of Shakespeare and Jane Austin couldn't be more profound. London has an impeccable charm that can make anyone fall in love with the city. Whether you enjoy the alluring sunset on the shores of the Thames or visit Westminster and stand in front of Big Ben while whispering Shelley's love poems in your beloved's ear, London has everything to inspire love.
Take your significant other for a candle-lit dinner at St. James Park to view Buckingham Palace. Or cruise down the Thames to witness the sun go down behind the iconic London Bridge. Take a walk to the news, quaint tiny alleyways brimmed with carriage houses. If you want to celebrate love in London, get cheap flights and make love like one of Shakespear's most romantic couples
Grindelwald, Switzerland
If you have just walked down the aisle, Grindelwald could be the best weekend getaway for couples in Europe. You will be swooning over the beauty of this little Swiss village.
The picture-perfect and charming Grindelwald is a sublime natural asset. If you are enthusiastic about exploring nature and indulging in adventure, then Grindelwald is the best place to visit. With geranium-studded Alpine chalets, the crowned peak of Wetterhorn, and verdant pastures, Grindelwald is recognized as a lover's paradise in Switzerland.
Wrap Up
It is impossible to wrap up so fast with so much love in the air and so many romantic European cities. But if you are in love and want your partner to know how much they matter, take them to one of these romantic places, and share your feelings.
Visit for more articles: forbesblog.org