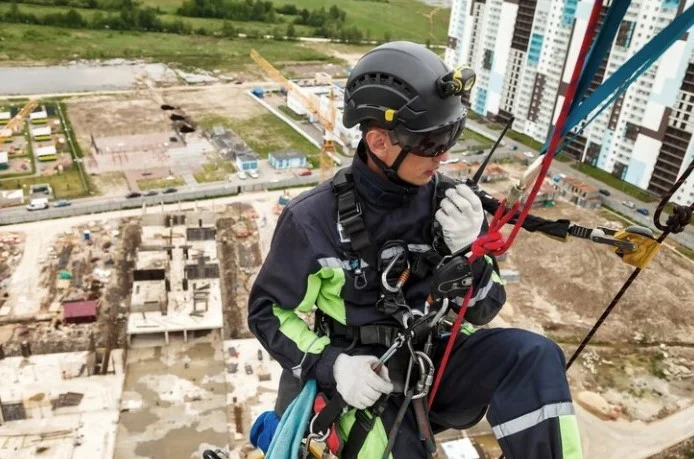 Even so, the degree of danger varies greatly from industry to industry. A paper cut can be the worst harm an average office worker encounters throughout the course of the day. Sure, it can hurt, but if you don't work in a protected environment like an office, you could suffer from much more dangerous—and even fatal—injuries at work. Here we have some of the most high-risk occupations.
Tree Surgeon
A tree surgeon is in charge of the maintenance and general care of trees to maintain their health. However, it also entails planting new stock, removing trees to clear an area or because they are unhealthy, as well as pruning overgrown existing trees to maintain them healthy.
Tree surgeons are tasked with a variety of duties, and in order to do their jobs well, they must be physically fit. Chainsaws will be used by all tree surgeons, and they will all have had thorough training in how to operate them and what safety gear to wear.
The skills you need for this high-risk occupation are:
Physical aptitudes such as coordination and movement
You must be able to pay attention to detail and to be thorough
Understanding of security and public safety
patience and the capacity to maintain composure under pressure
Offshore worker
Offshore workers' jobs come in all shapes and sizes from rig welders, drilling crew, scaffolders, doctors, drilling fluids engineers, and control room managers.
As a subsea engineer, your responsibilities would involve engineering to extract oil from the ground, analysis, and the technical operation of devices, as well as specialties like hydraulics and 3D design software.
A "roughneck" is a member of the drilling crew who does physically demanding tasks like establishing and breaking connections and maintaining and repairing machinery.
If you work on the rig crew as a motorman, for example, you are in charge of maintaining the engines and assisting with repairs and routine maintenance. To be an offshore worker you have to have physical stamina and condition, a commitment to safety, patience, and have to be task-focused.
Armed forces
Joining the armed forces is a lifestyle decision as well as a career one. It requires commitment and a constantly high level of mental and physical health, and it is very demanding. Under tremendous strain, anyone in the armed forces deals with risky and perhaps life-threatening situations. They bear enormous responsibility for both their own lives and the lives of those who report to them.
Armed services personnel do not work the normal 9-5 hours, they are also required to spend extended amounts of time away from their families, and only sometimes communicate with them via phone. The job involves a lot of travel because officers might be assigned all over the world and get to know many different cultures and nations.
There are many different roles within the armed forces that are all classed as high-risk occupations such as:
British Army
Royal Air Force
Royal Navy
Royal Marines
Fisherman
This occupation is not for the faint-hearted and has the highest average fatality rate at 15.96 per 100,000 workers. With a death rate of 27.32, it is one of the riskiest in Canada. Fishing poses a number of safety risks, such as working in erratic weather, on open water, and from high elevations.
The unfortunate truth is that fishing still presents a variety of risks, despite advances in technology, legislation, and accurate and thorough weather forecasts. A variety of organizations continue to try to help enhance crew training and address enduring issues, like fishermen's reluctance to go on lifejackets when performing routine tasks, in an effort to increase safety at sea.
High-Risk Occupations Life Insurance
If you are someone who works within a high-risk occupation or even a high-risk sport, you should always consider life insurance. Sports FS has many years of providing people in these types of occupations with life insurance, critical illness coverage, and age and income protection.
Make sure to explore the rest of our blog to continue reading more great articles.