Sports
What fans have learnt in the first weeks of the season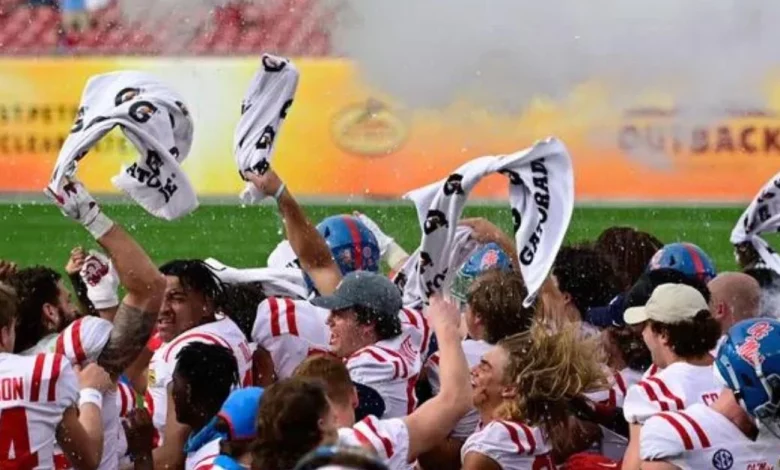 With Week 4 of the 2022-23 NFL season officially in the books there have already been dozens of major talking points for fans to debate over. There have also been some clear lessons that fans have learnt over the first few weeks of this campaign.
From medical protocols to dominant defensive displays, let's take a look at what we've learnt in the NFL so far this season.
The Buffalo Bills are rightful Super Bowl favorites
As things stand, the Bills remain favorites to win the Super Bowl this year according to the latest NFL odds. The Kansas City Chiefs and Philadelphia Eagles have also proven themselves to be serious contenders but it's the Bills who have impressed the most.
Much of the preseason hype was over how the Bills look set to bring the Lombardi trophy back to their city for the first time ever. And after the first two games of the season that prediction looked even more likely.
The Bills crushed the Rams in their opening game of the campaign but it was their follow-up demolition job on the Titans that really raised eyebrows. The final score itself – 41-7 – tells you all you need to know. Josh Allen and Stefon Diggs showed off why they are one of the hottest offensive duos in the league.
The Bills' defense has been just as impressive. Their Week 4 win over the Ravens marked the eighth-straight game they had kept an opponent under 300 yards of total offense, matching a franchise record.
It's still early days but the Bills are looking more and more like worthy NFL favorites.
The Denver Broncos need to shake things up
There's no getting around it – the Broncos have had a rough start to the season. At the time of writing they're 2-3, which isn't anything to panic about, but it's the nature of Denver's performances that has concerned fans.
Their offensive line has been disappointing (and that's putting it mildly), allowing Russel Wilson to get sacked far too often. While his style of play does open him up to sacks more than other quarterbacks, he is still tackled behind the line way too much. He's not being given enough time to plot out his throws.
In fairness the Broncos offense has been hit with injuries, most notably to Quinn Meinerz, but that still doesn't account for all of its shortcomings. 
Despite his experience as an offensive coordinator, first-time head coach Nathaniel Hackett has made some baffling offensive decisions with the Broncos this season. Something needs to change.
The NFL's concussion protocol still needs work
The injuries suffered by Miami Dolphins quarterback Tua Tagovailoa in recent weeks cast a fresh light on the handling of concussions in the NFL. After taking a nasty hit against the Bills, after which he was visibly stumbling and disoriented, Tagovailoa was cleared to play just four days later. In that game against the Cincinnati Bengals, Tagovailoa took another hit and remained on the field, much to the distress of those watching.
He was stretchered off the field and taken to a medical center where he was later cleared and allowed to fly back with the rest of the team. He was said to have had neck and back injuries.
Many have grown concerned over how Tagovailoa was allowed to play so shortly after suffering what clearly seemed to be a concussion. That is down to systemic failures. The good news is that the NFL is now looking into updating its concussion protocols.
Patrick Mahomes and the Kansas City Chiefs mean business
Currently leading the AFC West are the Chiefs, who have so far shown themselves to be serious playoff contenders and a team to keep a close eye on. This is in no small part because of superstar quarterback Patrick Mahomes.
In Week 4 his talent was on full display against the Tampa Bay Buccaneers. He went 18-of-28 for 221 yards with two touchdowns, an interception and a 97.5 passer rating. He scored more points in the first half than a team had scored all season against the Bucs.
It was also Mahomes' first time facing Tom Brady since Tampa crushed the Chiefs 31-9 at Super Bowl LV. He's now 3-3 when playing against his legendary counterpart. 
With Mahomes firing on all cylinders, Kansas could go all the way this year – not even Brady can stop them, it seems.
Despite still being in its infancy, this NFL season has already thrown up some fascinating scenarios and fans have had lots to take in. As the action continues to heat up, we'll get a clearer idea of who's making it to this year's playoffs.
See more visit for more information