Tech
What to Look for When Choosing a Satellite Phone?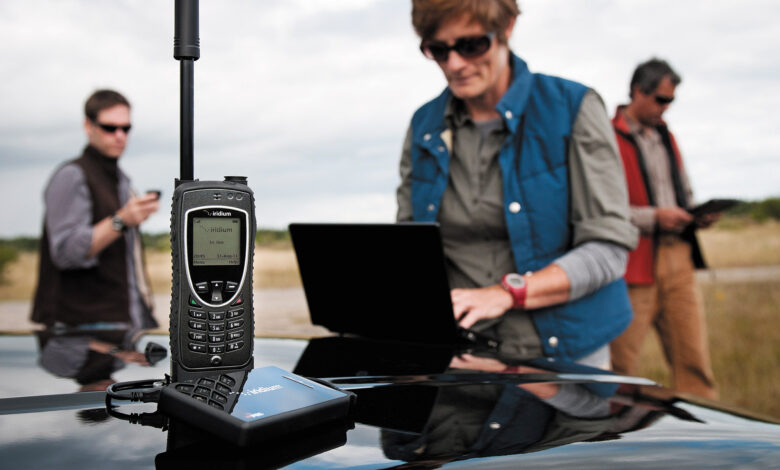 Hope you are well aware of what a satellite phone is and the advantages of using a Satellite phone. That's the main reason now why you have landed on this page to read the article on things to consider while choosing a satphone. There are a few things that you need to consider when choosing a satellite phone to ensure you have chosen the best one to serve the purpose.
Before considering the points to consider before buying a satellite phone, you need to determine why & where you are going to use the satphone.
Why & Where to Use Satellite Phone? 
Whenever you need to communicate outside the network coverage, then it's the right to use your satellite phone. If you're an adventure seeker or traveler or work in remote areas where there is no signal to stay connected with your loved ones, then you can use a satellite mobile device.
Another scenario, where satellite phones become very crucial and vital is – in emergency situations. During unforeseen situations & natural calamities such as hurricanes or earthquakes, cellular towers can cause communication blackouts, as well as, the cellular signal becomes overloaded due to an increase in call volumes, which makes it impossible to get connected with your loved one.
Making use of Satellites in any of these situations will be a real-life savior, as it keeps the communication line always open.  Now, let us describe the factors to consider while buying a satellite phone
Satellite Mobile Phone Purchase Guide 
Network Coverage 
There are 4 major brands of Satellite phones and they are Inmarsat, Iridium, Thuraya, and Globalstar. It is to be noted that not all satellite phone comes with the same coverage area, so you need to do proper research to find out the right that offers a good ratio of network coverage. Inmarsat Satellite Phone works the best in between 50° North and South latitude, as the satellites are positioned over this equator. And Iridium provides global coverage including the poles.  Globalstar's coverage is limited to North America. Compared to all satellite phones, Thuraya provides better network coverage and can be used in Europe, Asia, Australia, and parts of Africa.
Durability and Portability 
When choosing a satellite phone, you need to look for something that is water-resistant and weather-resistant. Iridium provides the toughest protection with military-grade weather protection. But, iridium doesn't provide global coverage, so it will not be the best option in all places. In this case, you can look out for Thuraya SatSleeve. This satphone comes with global coverage, as well as toughest & comes with military-grade protection, water-resistant and weather protection. 
When it comes to durability, Thuraya devices are the smaller ones and much easier to carry. As it's an Android-based satellite phone, you can turn this into a smartphone or a satellite phone as per your requirement, thus eliminating the need to carry both separate devices.
Look for IP Ratings  
IP denotes International Protection and this two-digit rating gives you specific information about how the satellite phone is secured against mass and water. The first could be from 1 to 6, as it indicates the phone's resistance against solids. And the second digit will be between 1 and 8 and it stands for the device's resistance against water ingress.
You can also look for MIL-STD ratings which show the sustainability of the device for military applications.
Cost & Budget  
This is the most important feature you need to consider carefully when choosing the satellite phone. Choose the one which is worth enough for the money you pay against the features you need. Keep in mind that you need to pay for the phone, as well as for a monthly subscription. Compared with the top major brands, Iridium satellite phones are the most expensive. If you're looking for a satellite phone with advanced features for a lower price, then you can go with Thuraya Satellite phones.
Bottom line 
These are the few factors that you need to look out for while buying a satellite phone. Following this guide will make your shopping a bit easier and will make you to choose something that will definitely be worth the money. Make sure to check the battery life, call & voice quality.
If you need further assistance in choosing the right satellite phone, then you can get help from IEC Telecom, the international Satellite Phone Service Provider! The experts will be always available to assist you with your purchase!
For more valuable information visit this website