Travel
5 Places in Argentina That Would Look Great on Your Instagram Feed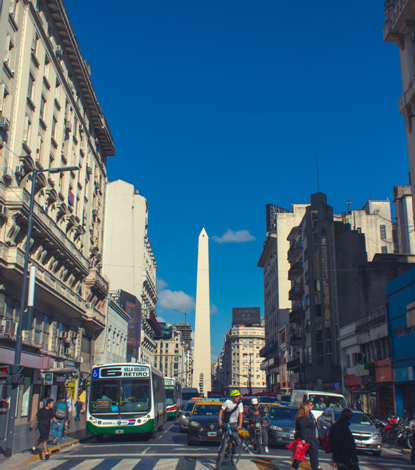 When you travel the world, you want to share pictures of your adventures. Your Instagram followers will love seeing pictures of you, but they don't just want pictures of your face or meals. In a new country, you need to be able to capture the beauty and history in a picture. Where do you go to do that?
In Argentina, many breathtaking views provide rich history and stunning scenery. From classic buildings to waterfalls and salt flats, there are so many places that can be captured with a lens and make your Instagram feed stick out.
Keep reading to learn about 5 of the greatest places to fill up your feed. Whether you are starting or are a professional, these places will be sure to get you all the likes.
1. Salta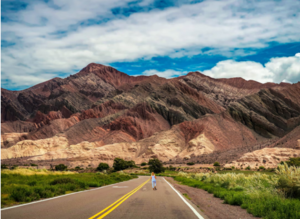 There are so many things to do in Salta, no matter what you enjoy, and almost all of it is perfect to make any of your Instagram followers jealous.
Salta is full of gorgeous buildings that make for amazing pictures at any time of day. Some stand stark and bright against the darkening sky while others tower and impress against the blue sky. They even offer tours of the city, so you can learn more about the buildings and their historical significance while taking your pictures.
There are a wide variety of places as well, such as the main square, churches, museums, artisan markets, and monuments, so you can find something that will look beautiful through your camera lens.
However, if cities aren't your thing, there are also plenty of stunning landscapes and natural marvels that are easy for even a beginner photographer to capture with their lens. Places such as Calchaqui Valley, the Los Cardones National Park, Salinas Grandes, and The Cloud Forest, are all near Salta and allow you to take a variety of stunning pictures without having to travel all around the country.
2. Iguazu Waterfalls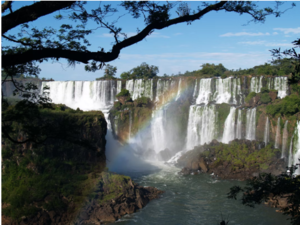 If you want one of the most beautiful places in all of South America, Iguazu Falls is the place to visit. It is located on the border of Argentina and Brazil and is part of a large national park that is well worth visiting in either country. However, the falls are definitely the main attraction. Rivaled only by Machu Picchu, it is the second most popular tourist attraction on the continent. The falls are over 200 feet high but are full of steps and levels that break the waterfall up.
Often, you can find rainbows due to the water's spray. In fact, the spray is so strong, it can even be seen from space. The falls are considered a world heritage site and contain unique flora and fauna.
If it is around $15 to get in, make sure you have the money before heading out. You don't want to get there, only to be turned away before you get to see the falls and explore one of the 6 circuits you can access to explore more of the park.
3. Jujuy's Rainbow Mountains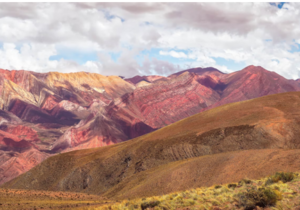 It is also worth a visit to Jujuy's Rainbow Mountains, a three-hour drive from Salta. There are tours from Salta to the Rainbow Mountains. However, if you are near Purmamarca, it is only a 10-minute walk. The mountains do not come in every color of the rainbow; they come in seven different colors.
The different colors come from different types of rock, which makes this mountain range a wonder. To have so many different types of rocks in one place, forming layers of mountains, is hard to imagine until you see it in person.
In Argentina, they are known as the El Cerro de los Siete Colores or the Hill of Seven Colors. Their brilliant colors are visible from space, almost like a 3D model on a computer rather than something you would see in nature.
The area is fairly dry and desert-like, so there isn't much in the way of bright wildlife or buildings. But if you are a natural wonder buff and your Instagram followers as well, these mountain ranges are a must-visit. The mountains are a beauty, but there is also a rich history in the area.
4. Mendoza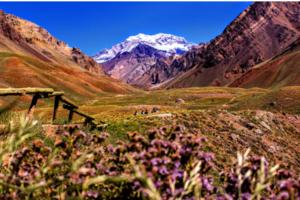 If you want a place that resonates with your wine-filled Instagram feed while also providing unique scenery, Mendoza should be on your itinerary.
Mendoza is well known for its vineyards. There are dozens of wine-tasting adventures and vineyard tours that make wonderful pictures to break up your monotony of wine pictures in your own home and town. Who can resist a lovely sunset with a mountain in the background, all seen through a glass partially filled with wine?
However, if you want to break away from wine and take other pictures, Mendoza is full of many other adventures. There are water parks, hikes along with the mountain range, and even a dam that is always picture-perfect.
5. Ibera Wetlands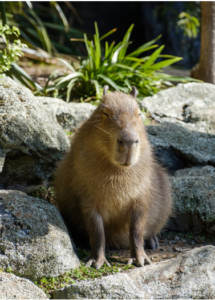 Maybe wetlands are more your style. If you want pictures of flora and fauna with a wet and bright green background, Ibera is the place for you. It is one of the largest wetlands in all of South America.
All types of tours and adventures, such as boat trips and horseriding, make your experience even better. You can also book lodging with meals included so you can spend time trying to learn more about the history and life in the wetlands, as well as fill up your feed.
There are well over 400 animal species in a variety of habitats:
Savannah
Forests
Marsh
Swamps
Floating islands
Lagoons
Jungle
So you can take pictures that stand out and host adorable or awe-inspiring animals in their natural habitat.
READ MORE: Colorado's Beauty