Business
 5 Ways Customer Reviews Can Help You Grow: Tips from PissedConsumer.com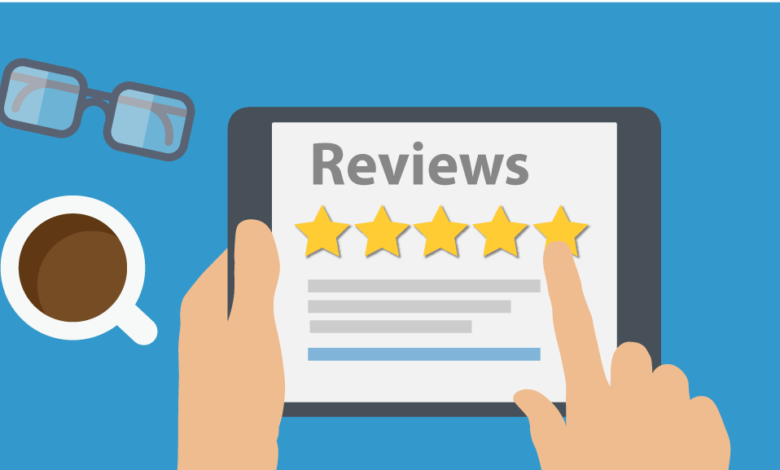 Customer reviews are an essential tool for business growth. They are critical in a customer's journey as they help them determine whether to buy from your business. They also provide you with valuable information to help you determine what is working and what needs improvement.
Below is a look at 5 ways customer reviews can help your business grow.
1.  Provide Social Proof
Social proof is a psychological phenomenon whereby people look into other people's actions and perceptions about a given situation to determine the right action to take. In business, prospective customers want proof that your product or service is worth buying from previous customers.
For instance, if your business has numerous positive reviews and ratings on review websites such as Pissedconsumer.com, they provide the customer with the social proof they were seeking.
Traditionally, businesses relied on thought leaders, credible experts, and celebrities to put in good words for them. While this is still prevalent, customers are now more reliant on consumer reviews on reputable review websites and forums. In fact, 78% of customers in the US read reviews to help them make the purchasing decision.
Besides, reviews give first-hand information about what to expect from a product, service, or company that other forms of social proof may not give. For instance, by looking at reviews, prospective customers can establish if there is a good chance that the product will solve their problem.
Reviews also give information such as how long product or service delivery is likely to take and whether the product or service is good as the seller claims it is. For example, is the food at a restaurant as good as advertised. Also, reviews give an indication to potential customers of the issues they might face if they decide to buy from a given company or a specific product.
2.  Accelerate Your Customers' Purchase Decision Making
Pushy marketing and misleading advertising no longer work as strategies to prompt customers to buy from you. Rather, customers want to evaluate available information about your business to determine if you are a good fit. Therefore, you want to provide as much information as possible about your product or service on your website or landing page to help the customer move through the consideration stage fast.
The reviews also answer some of the customer's questions, which might be holding them back from deciding to buy from you. Furthermore, positive reviews also give you a competitive advantage. If the customer was torn between you and your competitor, positive reviews might be the tiebreaker that persuades them to choose you over your competitor.
3.  Establishes Your Credibility
Many customers have had a bad experience with businesses that had promised them quality, efficiency, and excellent customer service. Therefore, many do not take your word for it when you claim to be credible.
In 2017, Brightlocal conducted research to establish how online reviews impact customer trust and landing page conversions. The findings were that 83% of people trusted businesses that had actual customer reviews on the website compared to those that claimed to be dependable without any customer reviews as evidence.
Moreover, with the increase in the number of business scams each year, customers want third-party evidence that your business exists. Reviews provide this evidence. The more the reviews, the better, as another study shows that most customers read at least 10 reviews to establish trust in your business.
4.  Provide Crucial Feedback About Your Business
Both positive and negative reviews are feedback to your business. Positive reviews indicate customer satisfaction and point to what you are doing that you should keep doing. On the other hand, negative reviews show areas that need improvement, e.g. poor customer service, unfavorable policies, poor product quality, or inefficient procedures. Monitor your customer feedback across different platforms to identify issues as soon as they come up and address them immediately.
5. Enhance Your Visibility Online
Online reviews signal to search engine algorithms that your business is of interest to customers. Therefore, they help you rank highly in search results, improving your discoverability to potential customers.
If you do not already have a way for customers to leave reviews, set up a system or research online to find out where customers write reviews about you.
Do not be afraid of negative reviews. Respond to the issues, concerns, and questions asked on the review platforms. If you respond positively, it will prove your credibility and reliable customer service. Ultimately, use the information presented in the reviews to better your business.
For more valuable information visit this website