Automotive
6 Things You Should Know Before Choosing a Tool Supplier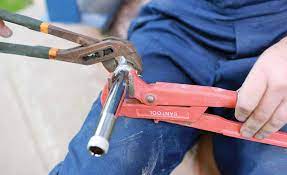 If you are a technician or contractor, you understand that having the right tool is very important. A quality tool can make your life and work much easier. However, choosing the right tool and tool contractor may be a challenge for several reasons. First, tools can be quite expensive, and you do not want to pay twice by reburying the same tools over and over again. Second, there are many tool supplies, and it may be difficult to choose a reliable and trustworthy one.
Thus, if you are currently shopping for tools and looking for a good tool supplier, here is a list of things you need to know and take into consideration:
Choose A Tool Supplier That Provides Warranties
There are several reasons why a good warranty is very important. First, it is a financial safeguard. No one wants to purchase tools that will not last long and will break quickly, so you will have to invest in a new tool again. Good warranties allow you to save money and protect you from headaches.
Another reason to look for suppliers providing warranties is that a warranty is a sign of high-quality and reliable products. If a manufacturer backs its tools with a long-term warranty, it is a sign that the manufacturer is confident that the tool will last long. Therefore, if manufacturers are confident in their tools, you can be confident as well.
Look For A Supplier Selling Ergonomic Tools
When it comes to tool selection, ergonomics is one of the things that is often overlooked for some reason. However, it is actually one of the most important features. Therefore, when you are shopping for tools, there are certain things to look for:
A good tool should be comfortable and operable with one hand. For example, if you are shopping for a power drill, it should have switches and buttons in place so that you can operate it by using one hand.
Make sure that tools have rubber or other non-slip surfaces for a good grip. It is a very important factor because a good grip prevents a tool from going out of control.
Choose tools that feel balanced in the hand. Therefore, it may be a good idea to choose a tool supplier that gives you an opportunity to test tools, pick them up, handle them, and check if they are easy to hold.
Buy Tools From An Experienced Tool Supplier
Since choosing the right and quality tools for your work and projects is very important, it is important to purchase them from an experienced and knowledgeable tool supplier. Make sure that the tool supplier has plenty of industry knowledge so that they can consult you and help you pick the right tool based on your requirements, needs, and preferences
An experienced and knowledgeable tool supplier should understand both customer needs and the use of different tools. Different tools are appropriate for different projects. If your tool supplier is not able to help you make an informed decision, you should probably look for another supplier.
Make Sure The Tool Supplier Has A Good Reputation
All tool suppliers have a reputation. Do not assume though that experienced tool supplies that have been on the market for many years are the best option. Reputation is always more important than experience. Therefore, make sure to choose a tool supplier that has good reviews and a reputation of excellent customer service, as well as the commitment to quality and deed industry knowledge. You should choose a supplier that is reliable and professional.
Choose A Tool Supplier With A Trained, Dedicated, And Motivated Team Of Professionals
A good and trustworthy tool supplier always has a team of motivated and dedicated professionals who have the necessary knowledge and experience. If it is possible, check the qualifications of employees working for the particular tool supplier. If they have certifications that are relevant to the supplier, then you know that they are knowledgeable and competent enough to help you choose the right tools and resolve issues that you may have with them.
Employees that do not have any certifications are always a risk factor because it is difficult to gauge whether or not they are able to handle tools challenges quickly and efficiently.
A Good Supplier Should Work With Well Known Brands 
Make sure to choose a tool supplier that works with well-known and quality brands. If the tool supplier sells tools of the brands with the best reputations, you can definitely trust it. Try to avoid suppliers working with unknown brands or brands that have bad reputations.
Destiny Solution – The Tool Supplier That You Can Trust
Destiny Solutions is an experienced and knowledgeable tool supplier that has over 30 years of professional experience. Destiny Solutions works with such brands as Jonard Tools, DeWalt, Armada Technologies, Copperhead, and others.
Visit for more articles: forbesblog.org