Fashion
6 Ways to Style Red Flannel Shirt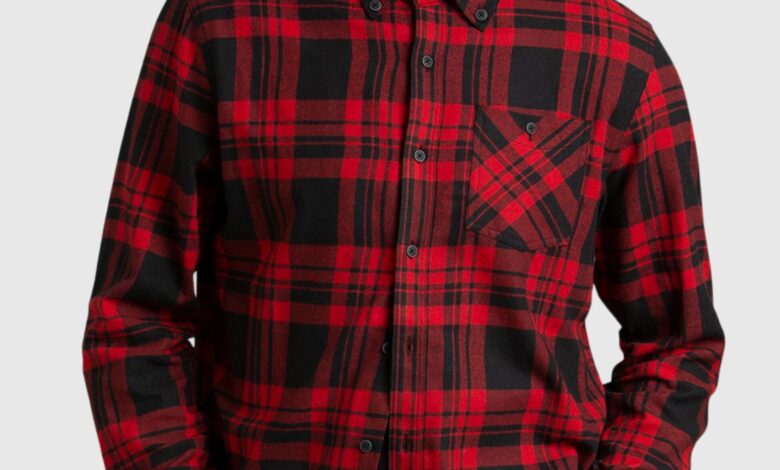 Flannel is a woven fabric, like wool or cotton, that typically has a plaid pattern. The raised texture of this material makes it soft and warm, perfect for the fall and winter seasons or anytime you catch a chill. Created centuries ago by the Welsh, flannel shirts are now a staple of fashion. You can wear them for a variety of occasions, like events with friends, dates, or outdoor activities. Red plaid shirts are especially trendy right now. Read on to explore six unique ways to style these fun, versatile pieces.
1. The Classic Look
Image via Unsplash by Javier Canales
There are plenty of different color options for men's plaid flannel shirts, but one of the most popular choices is red and black. Also called the "lumberjack look," this classic piece goes great with blue jeans and brown boots. Wear this outfit to a hike in the mountains, an axe-throwing bar, or a fire pit party with friends.
2. The Casual Look
A red plaid shirt can be the perfect addition to any casual outfit. Wear your flannel with sweatpants or joggers and sneakers to rock a sporty chic style. Whether you're running errands, hanging with friends, or relaxing on the couch, you can be both comfortable and fashionable.
3. The Winter Look
Flannel overshirts and jackets can keep you warm and stylish while skiing, snowboarding, or doing other fun winter activities. Consider pairing your red flannel outerwear with a beanie to accessorize and keep your head and ears insulated. You could also wear a turtleneck under your flannel or a vest on top to add extra layers.
4. The Minimalist Look
Essential clothing in limited color palettes can provide great options for people who prefer a minimalist style. Wear your red flannel shirt with gray or black jeans and shoes to create a subtle yet sophisticated outfit. Sport this look at any casual outing, like going to the movies, grabbing lunch, or doing some shopping.
5. The Artsy Look
Consider wearing your red flannel shirt unbuttoned over a cool, graphic short-sleeved T-shirt to show an artistic style. Your shirt could display the name of one of your favorite bands, movies, places, or even video games. Add some black or blue ripped jeans to complete the look. This could be the perfect attire for a party, concert, or festival.
6. The Business Casual Look
Dress your flannel up with high-quality pieces for a business casual look. Pair your well-pressed red plaid shirt with chinos or slacks and boots or dress shoes. Depending on the dress code policy of the company or event, you could wear this attire to an office party, a nice dinner, or even a casual wedding.
Flannel shirts are classic pieces of clothing that come in a wide variety of colors and fashions. You can use these staples to express your particular style and personality. Whether you want to call on a traditional genre or create your own modern look, a flannel can offer the perfect way to make a statement.
Visit for more article : forbesblog.org