Jobs & Career
7 Reasons Why Medical Assisting Is A Great Career Choice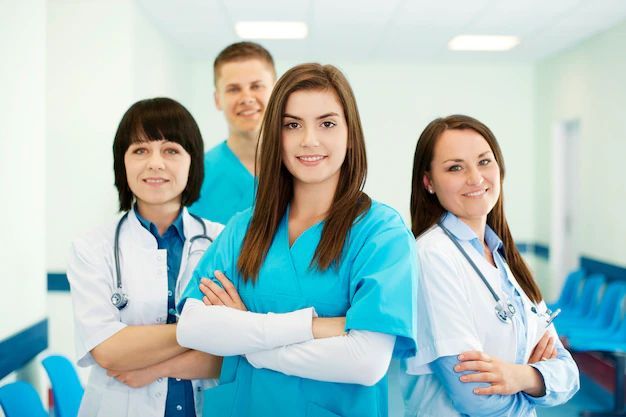 Thinking of starting a career as a medical assistant? It is a perfect career choice for you if you want to work with different kinds of medical patients and help others. It is a meaningful and stable career option that helps you live with pride in society. There are plenty of reasons for choosing medical assisting as a career option, some of which are discussed in this article.
Reasons For Opting For A Career As A Medical Assistant
High In-Demand Career
One of the biggest reasons for choosing medical assistant as a career option is it would be highly demanded in the upcoming years. It is expected that between the years 2020 to 2030, the demand for medical assisting will increase by 18.9%, which is way faster than other occupations. Choosing a career option that is highly in demand is very beneficial. You can have more job options, job security, and enjoy good pay.
Have A Short Training Period
Another benefit of creating your career as a medical assistant is that the training period of this job is not very long. The training period for medical assistants is relatively short, which means you can start working on your job and start earning money earlier than other careers, which will save a lot of your time. The training period of this course varies between 6-24 months, and the most common option is a two-year program. These programs can be found in online colleges and universities, junior college years, vocational-technical schools, etc.
Learn The Online Course Mode
One of the best parts about this course is that you can also avail it online. Many colleges are giving the option to students to do this course in online mode. It is very helpful to students who are in remote areas and have time issues. One college offering the online medical assistant course is Allen School of Health Sciences in Phoenix. You can manage your work life and education easily.
Flexibility In Working Schedule
You can have flexibility in your working schedule as a medical assistant. As a medical assistant, you must work in different time slots; you can choose the one according to your comfort. You can work on morning, night, or weekend shifts; it is completely flexible. These time slots are not bound to weekdays or weekends either.
Stability In Income
The career of a medical assistant can provide you with a stable income. You will get your pay timely, every month, and the amount of pay is also fixed. It will save you from financial stress, as you know you will have the money to pay all your bills promptly.
Get An Increased Salary By Working Overtime
Apart from a stable income, another benefit of working as a medical assistant is increasing your salary by working overtime. You will be paid extra if you work overtime and this opportunity is not usually offered to any professional.
You Can Enjoy Health Benefits
Another benefit which you can enjoy working as a medical assistant is you will get health benefits not only for you but for all your family members. Medical assistants are a very important part of every healthcare team, so their health is also given priority.
Conclusion                                
These are some reasons for choosing medical assistant as a career option. The job of a medical assistant is very beneficial yet challenging, which will provide you with plenty of growth opportunities.
VIsit more Article : forbesblog.org