Education
A Parents Guide to the EYFS Curriculum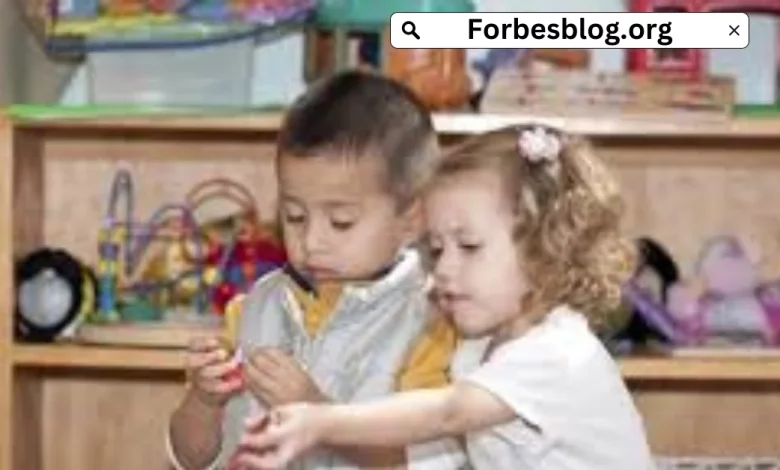 Knowing what your child's doing at school can help you in supporting their learning needs and playing an active role in their education. What your child will learn is summarised by the curriculum and it is broken down into age groups, otherwise known as key stages. EYFS (or the Early Years Foundation Stage) is the first stage, and it outlines the learning, development and care standards that school and childcare providers must meet for young children. It concerns those that are new-born, up to the age of 5 and can be used to determine if key milestones are being met.
We've collaborated with an independent school in London to create this parents' guide to the EYFS curriculum.
A good resource to learn about the EYFS curriculum is the GOV.UK website. It applies to all schools and childcare providers, including those specified in the list below:
Local authority-maintained schools
Non-maintained schools
Independent schools
Academies
Nurseries (including those run independently)
Pre-schools and playgroups
Childminders
The framework became mandatory in 2008 and aims to provide stronger focus in three key areas of learning: communication and language, physical development, and personal, social, and emotional development. These are a part of a wider list which also includes literacy, mathematics, understanding the world and expressive arts and design.
They are critical to explore with children whilst they are young and can have a significant impact on structured learning when they're older.
As with children of all ages, there is strict safeguarding criteria that must be followed. To be able to offer the right level of care, childcare providers must maintain appropriate staff-child ratios, information and records, support for those with special educational needs, possess staff qualifications and skills, and operate safe premises.
What Your Child Will Learn
One of the main aims in EYFS is to help children establish an understanding of the wider world, one of the 7 areas of learning that we highlighted above. That it includes people, technology, and the differences around us. They will also explore their five senses in sensory play. Below are details of each topic.
Environments
Children will explore the different types of environments – indoors and outdoors. They will learn the difference between each of them, for example we have lights and the sun to rely on when outside.
People
They will have the opportunity to meet those that are characteristically different to themselves, like their teachers and peers.
Technology
We live in a technology filled world so it's vital that we educate children on what it is and how it works. The first forms of technology that they will probably come into contact with are their toys.
Help Understanding the Curriculum
If you're having trouble understanding the EYFS curriculum, your child's nursery or reception teacher may be able to offer help as they're the experts. You can also talk to them regarding your child's progress and learn how you can support them with their learning at home.
Other Sources of Information
There are also many other great sources of information online. Parent forums are a nice place to turn to when you have questions as you can talk to those in the same boat as you and learn from their experiences. There's also this helpful guide. Although it is a non-statutory guide, it does a good job at breaking down the different areas of learning.
We hope that this guide helped you in understanding what nursery/school will look like for your little one and what you can expect from any other childcare provider. For more parenting resources like this, be sure to follow my blog as we have similar posts coming soon!