Business
Accounting Services For Small Businesses: What You Need to Know?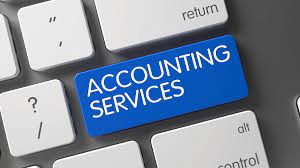 As an owner of a small business, you might feel like you are constantly running in circles to keep your company going. It is challenging to balance daily operations with strategic planning and growth initiatives. This is especially true when it comes to accounting and financial services. You need to be knowledgeable about the risks of starting a business, how taxes work, the different accounting methods available, and what type of accounting services you need as a small business. With so many variables to consider, it can be difficult to determine which type of accounting services are right for your business. But let us first understand what exactly is an accounting service and then list different types of accounting services. In this post, we will cover different accounting services for small businesses and what each one means for your company moving forward.
What is an accounting service?
Accounting services are the core offerings of an accountant. These services include bookkeeping, tax preparation and filing, tax planning and consulting, and financial consulting. The accounting services you use will determine the overall health of your business. If you are starting a business, you may need to outsource this work to an accounting firm. The good news is that accounting and bookkeeping services are inexpensive and are often bundled in with other accounting services, such as tax preparation and filing. Tax preparation and filing services handle all your tax planning, including filing your business taxes. You must find an accountant who specialises in tax preparation. Tax planning and consulting services are important for businesses that want to grow and scale. Financial consulting services cover a range of topics related to your business. This includes feasibility, development, growth strategy, financial management, and relationship building. Apart from taxation and financial consulting services, you can also avail yourself of other bookkeeping and accounting services. Let us learn in detail about them.
Bookkeeping services- If you are a small business owner or manager, chances are that you are responsible for keeping track of your company's financial data and managing employee payroll. Bookkeeping can be tedious and complex, especially for small businesses with limited resources. Fortunately, accounting automation can take care of all the financial data you need to track regularly. Hiring a bookkeeping service allows you to easily focus your energy and time on other important aspects

small businesses

of your business. The best part? You can hire a bookkeeping service that can work remotely, allowing you to sort your bookkeeping needs without hiring an in-house employee.
Payroll services-

Payroll is one of the most complex and demanding financial tasks a small business owner needs to handle regularly. While most small business owners lack the resources, knowledge, and experience to handle payroll independently, they also do not have the time to find and hire an accountant to take care of these responsibilities. Fortunately, you can find an online payroll service to take care of your payroll tasks. You can also outsource your payroll process to an expert third party with years of experience in this field. Most payroll outsourcing companies offer various small businesses  services, including filing payroll taxes, setting up employee benefits, and managing employee pay checks. Some payroll services even allow you to choose between a retainer and a per-payroll pricing model, allowing you to choose what best fits your business's needs.

Tax preparation and filing services-

The next types of bookkeeping and accounting services are tax preparation and filing services. These services include tax planning, tax preparation and filing, and tax forecasting. Tax planning refers to calculating your business taxes and determining how much you will owe to the relevant authorities. This process is completed regularly based on your business's financial activity for the year. Tax preparation refers to completing your tax forms for the current year and filing them with the concerned bodies. This can be time-consuming, especially for larger companies. Tax preparation services are best for businesses with significant revenue each year. On the other hand, tax forecasting includes regular tax preparation and regular communication with your accountant. Tax forecasting lets you see your financial position regularly and make necessary adjustments. This is helpful for businesses that have irregular cash flows.

Financial consulting services-

Financial consulting services are designed for rapidly scaling companies. This service is more strategic, as it helps you forecast your company's financial position and growth trajectory. Financial consulting services are more critical for larger companies, as they help you manage your cash flow and forecast your financial position. As your organisation grows and expands into new markets, you will likely require additional financial resources to help you keep pace with your competitors. While you can always rely on your financial partners and investors to provide you with additional capital, there are also other ways that you can fund your business. By hiring a financial consulting service, you can easily outsource your capital-raising activities to a team of professionals with years of experience in this field. Some finance consulting services will even work with your existing investors to help you secure additional financial resources. This means you can be assured knowing they have the necessary experience to help secure the capital required to grow your business.
Conclusion
Accounting and bookkeeping services for small businesses are useful for entrepreneurs who want to focus on their core business functions and do not have the financial resources to hire an in-house team of full-time accountants. These services can be particularly useful for start-ups just starting to get their feet off the ground. By outsourcing your accounting and financial responsibilities to a team of experts, you can easily free up a significant amount of your time and energy, allowing you to focus on other important aspects of your business. By taking the time to read through this post, you must now have small businesses a better understanding of different types of accounting services and what they offer. So, what are you waiting for? Choose a service that best fits your company's needs and sign up for it today.
Visit for more article : forbesblog.org