Business
Best Tips to Make Daily Scrum Meeting More Effective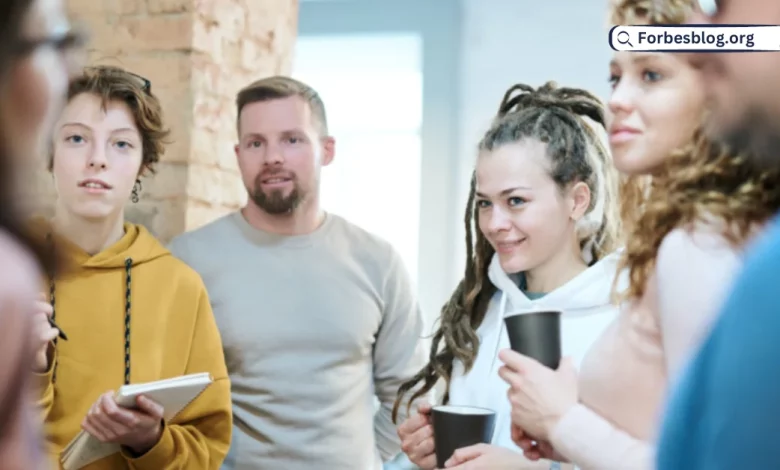 A daily scrum meeting is a great way of sharing all the relevant information with your scrum team during a sprint. Daily scrum has to be quite effective and must give out clear instructions as to what should be done next. Unfortunately, many daily scrum meetings don't turn out to be as effective as they should be. And that is why today we are here with some of the best tips to make daily scrum meeting more effective.
How to make daily scrum meeting more effective:
Below are some of the best and most effective tips to make daily scrum meeting even more effective.
Keep your discussion limited to the current sprint preparation:
As the duration of our daily scrum is only 15 minutes so one must make sure that only important and relevant discussion is made. In other words, discussion should be strictly limited to work team members performed in pursuit of the team's sprint goal. Talking about work preparing for the next sprint during the current sprint preparation will not only waste time but confuse the team members as well. So, one should keep the discussion limited to the current sprint preparation.
Talk about what your team has and will accomplish:
Many scrum masters in the daily scrum asks the participants about what they did yesterday and that what they intend to do today. According to us, this is not a good strategy instead you should ask about what they have accomplished and what they intend to accomplish. It is because when the participants start to tell what they have done yesterday might include things that are not relevant to our work. So when you ask them what they have accomplished, then this would be focused solely on the product being built.
Use the word impediments and not blockers:
The word impediment might be a little mouthful for many people and that is why most people use the word blockers instead. But we suggest sticking with the word impediment. It is because in a daily scrum, you wouldn't just want to talk about the things blocking the progress. Instead you would want to hear about everything that might be impeding progress.
Give your people a chance to say about their work not relevant to sprint:
Sometimes, one of your team members might have spent a significant portion of their time during work that might not be related to the sprint goal but yes a manager might need it on a special project. So what you should do is give a chance to that member to describe his work. We'd like to use the word "Other stuff" here which would give team members a green signal to talk about what extra work they have done. This will help your team members feel better and being appreciated.
Give your members a way to indicate when someone is rambling:
Many times in a daily scrum, a team member might talk for too long and the speaker is not noticing it. So what should be done here is that you should give team members a way to point out whenever someone is rambling. You can use buzzers, hold up rubber rats or even an Elmo doll that will indicate you have talked too much and should stop.
Ask your team members to point what they are working on:
Sometimes in a daily scrum, it becomes a little difficult to understand how one person's work is related to the sprint goal. So the best way to avoid this situation is to ask the person to point out what they are working on while speaking about it. This is helpful especially with a collected team and a physical task board. For example, in a task board which has the work of multiple team members, when a member starts to give update, he should approach the board and point to the items working on. Checkout some specific questions about scrum certification here. This will help others understand easily what the member is talking about.
Add versatility in how the daily scrum in conducted:
We all know that most of the daily scrums are conducted person by person. One person tells what he's done, what he is going to do next and mention problems if any and then the next one does that and so on. Everybody follows this same method but did you know there is in fact no rule that says you have to do it that way. So this means that you can add variance in how the daily scrum is conducted. Mix things up a little, do some of your daily scrums backlog item by backlog item and then pick a first product backlog item and then ask everyone to give their feedback on what they did on that item yesterday. Then move to the next backlog item and repeat the cycle.
Try to stick to the 15 minutes timeframe:
The daily scrum's duration is 15 minutes that we all know. This is the maximum time that any daily scrum can take but it can be shorter as well. But sometimes, the daily scrum can also exceed the given time and if this is happening to your daily scrum as well then it may be the time to look at what is going on within it. You should make sure that the daily scrum lasts only 15 minutes and that everyone is getting value out of it.
Final Thoughts:
The above tips if applied can help make daily scrum meeting more effective. So if you are looking for different ways to make your scrum meeting more effective than do take a look at these above best tips to make daily scrum meeting more effective. And don't forget to stay safe, stay home, and never stop learning.