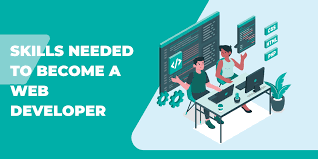 The current times are marked by liberalisation and the simplicity of transaction processes. Banks are beginning to simplify the processes for saving, lending money and other financial services. With this, most banking experts indicate that FinTech is advancing the banking sector faster than anticipated.
Widely, FinTech is disrupting four main categories of contemporary business sectors – margins, market share, information security and customer churn. Initially, Fintech had only traditional functions that helped banks to handle personal data, and execute transactions. Today, however, technology has advanced, and in a nutshell, the FinTech revolution has commenced!
5 ways FinTech is disrupting the financial sector
Following are the few ways in which Fintech is disrupting the banking sector:
·
Using chatbots for customer services
Chatbots work on the principles of artificial intelligence and machine learning as they constantly learn from human interactions. Nowadays, they are becoming a popular tool for handling consumer-related queries. Some chatbots, like Erica, may provide investment advice. Excessive use of chatbots is reducing customer interaction between the customer and agents.
·
Fraud detection using machine learning and AI
 The anti money-laundering department pays special heed to fraud detection. For many departments, it means amalgamation of software and people. Fintech supported softwares enhance security by generating alerts on the possibility of fraudulent transactions. Later it is the responsibility of humans to check whether the virus or attack is a false positive or a real one. According to McKinsey, the adoption of machine learning and artificial intelligence can transform AML operations by introducing new efficiencies.
·
A reinvention of customer service
 Traditional agents are still in the mainstream despite FinTech transformation. However, Fintech offers 24/7 services such as support through social media channels; ultimately it empowers customers to a great extent. It predicts that by the year 2030, social media will become a frontline medium for addressing people's issues. Hence, the role of a FinTech centred approach will gain further momentum.
·
Offering smart solutions
FinTech is introducing new models for addressing customers problems by developing narrowly defined and highly effective solutions. For instance, FinTech provides solutions for customers who cannot get loans or lack a good credit score.
 Similarly, cryptocurrencies are taking digital transactions to the next level by providing users with an experience of faster and cheaper transactions. According to NASDAQ, the most serious concern related to cryptocurrencies is impacting the banking sector.
·
Introducing a biometric system to eliminate fiscal fraud
Using biometrics such as vocal patterns, irises, and thumbprints adds an extra and upgraded security level for authentication. They are providing quick authentication and avoiding lengthy delays. Furthermore, some banks in South Africa are incorporating a front-facing camera that scans your facial features. In essence, determining fraud transactions and securing all channels is the topmost priority of the banking sector, and Fintech is proving conducive in this regard.
Conclusion
Blockchain, AI, machine learning, and online transaction applications have provided the impetus to the development of financial technology. Today FinTech is not limited. It imbues everything ranging from chatbots, machine learning and artificial intelligence. In the move to transform, traditional banking channels are shifting to more nuanced and strategically advanced technologies. This approach will upgrade the operations and deliver undeterred services ensuring high customer retention.
About SovTech: 
SovTech is a leading bespoke software development company. We build bespoke FinTech software and have digitised FinTech businesses across the globe. For a free quotation or consultation, contact us today!