Business
Guide to Vida Residence in Downtown Dubai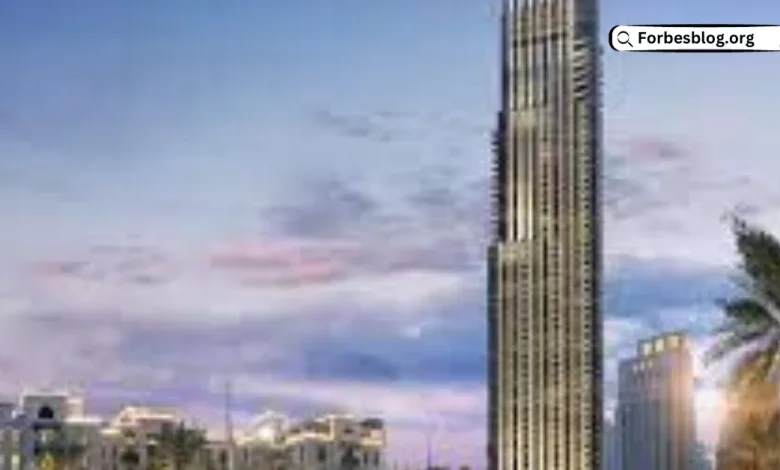 Vida Residence Downtown is a residential hotel situated in Downtown Dubai. Led by Emaar Properties, the project was initiated in 2016 and it ended in 2019. The hotel offers 57 floors and three basement floors.
The height of Vida Residence is 782 feet and there are above 300 serviced apartments. These apartments include 1 to 3 bedroom units and penthouses. All residential units are equipped with upscale facilities and modern amenities. There is a first aid medical center and a daycare center too. The hotel is 5 minutes away from Burj Khalifa and The Dubai Mall. Let's explore a guide and properties of Vida Residence in Downtown Dubai.
Facilities of Vida Residence
Parking Space
A valet parking exists in the hotel for residents. 519 parking lots are available.
Elevators
Convenience is guaranteed by high-speed elevators.
Security, maintenance services, and air conditioner
The hotel is observed meticulously through 24 hours CCTV cameras. The whole building has a central air conditioner. Moreover, Emaar Properties boasts its own district cooling plant. There is onsite maintenance staff as well.
Event space
For the purpose of hosting events and parties, a garden and a BBQ area available.
Fitness facilities
When it comes to fitness, a sauna, swimming pool, Jacuzzi and gym are present in the hotel. All these facilities are properly maintained and the gym boasts all the necessary tools for workout.
Lifestyle Amenities
The children's play area comes with swings and slides. As for adults, billiard tables are available.
Guest and concierge services
An upscale lobby is present in the hotel where guests can wait or relax. Visitors can also eat snacks from the building's cafe.
Safety features
Vida Residence prioritizes the safety of its guests and residents. This is why alarms and fire suppressors are installed in the whole hotel.
Types of apartments
The serviced apartments and penthouses have 1 to 3 bedroom configurations. These units have varying dimensions and facilities.
Single bedroom apartments
The floor plan of a single bedroom apartment is 717 square feet to 800 square feet. There is an attached bathroom having contemporary fixtures. The bedroom comes with a powder room and an open kitchen.
Moreover, a big living room and a spacious dining room are available. By the glass window of the living room, views of the community can be seen. A floor-to-ceiling glass window is also present in the bedroom which opens to a balcony.
Double bedroom apartments
This unit offers an open kitchen besides a big living room. A 2 bedroom apartment covers an area from 1,299 square feet to 1,594 square feet. Both the living room and kitchen offer views of the community. Attached bathrooms are guaranteed and few units have a guest bathroom too. Through the balcony, beautiful views of Burj Khalifa can be seen.
3 bedroom apartments
A 3 bedroom apartment has an area from 1,920 square feet to 2,023 square feet. As for the views, the residents can see Burj Khalifa and Downtown Dubai. An open fitted kitchen, huge dining room, and a living room are offered. The bedrooms have attached bathrooms and built-in wardrobes. Majority of 3 bedroom apartments have a guest bathroom too.
Penthouses
A 4 bedroom penthouse offers a guest bathroom and attached bathrooms too. It covers an area of 2,718 square feet which includes a big living room and an equipped kitchen. Huge seating area is guaranteed on the terrace through which the high-rise buildings of Downtown Dubai can be seen.
As for a 5 bedroom penthouse, it covers an area of 5,365 square feet which includes a maid's room, a mini-bar, and an open fitted kitchen. It's huge balcony can be reached through the bedroom. A few units have a powder room and all include attached bathrooms. The upper floor boasts the dining area, living room and a terrace offering views of the landmarks.
Most famous apartments in Vida Residence
The most famous apartment type is the 2 bedroom one. This is followed by a single bedroom apartment. Afterwards, 3 and 4 bedroom apartments are famous. Lastly, a 5 bedroom apartment is the least popular.
Rental trend
Many versatile options are available to rent apartments or penthouses in Vida Residence.
1 bedroom apartment – AED 105k to AED 115k yearly
2 bedroom apartment – AED 150k to AED 220k yearly
3 bedroom apartment – AED 210k to AED 260k yearly
4 bedroom apartment – AED 425k to AED 450k yearly
5 bedroom apartment – AED 695k to AED 800k yearly
Sale trend
Varying costs are applicable to purchase apartments or penthouses in Vida Residence.
A single bedroom apartment has an asking price of AED 1.2 million to AED 1.96 million
A 2 bedroom apartment has an asking price of AED 2.65 million to AED 4.03 million
A 3 bedroom apartment has an asking price of AED 3.7 million to AED 6.2 million
A 4 bedroom apartment has an asking price of AED 7.5 million to AED 11 million
A 5 bedroom apartment has an asking price of AED 27.5 million
ROI in Vida Residence
The ROI in Vida Residence is 5.4% for a single and double bedroom apartment. For a 3 bedroom apartment, the ROI is 4.5%.
Public Transportation
Various modes of transport are available near the hotel. Metro stations and bus stops are used the most frequently. Moreover, people having their own vehicle can park their cars easily.
Bus Stops
By walking a short distance, numerous bus stops can be found. For instance, Lake Central Tower, Boulevard Walk Tower, and Clover Bay Tower are situated nearby.
Metro Stations
Various metro stations are situated near the hotel. At a 5 minutes distance, Business Bay Metro Station is available. At a further 8 minutes distance, Dubai Mall, Burj Khalifa and Financial Centre Metro Stations are situated.
Restaurants
Famous dining options near Vida Residence are Texas Roadhouse, At.Mosphere, The Cheesecake Factory, Tresind, Zuma, and Bombay Brasserie.
Grocery stores
Carrefour, Al Maya and West Zone Fresh Supermarkets are found near Vida Residence.
Nearby buildings
Al Tayer, Westbury Residence, Vera Residence, and The Residences are various buildings near Vida Residence.
Significant landmarks
Dubai Frame, Dubai Mall and The Dubai Fountain are some of the many landmarks in Downtown Dubai where Vida Residence is located.