Fashion
How Are Augmented Reality (AR) Solutions Growing In The Fashion Industry?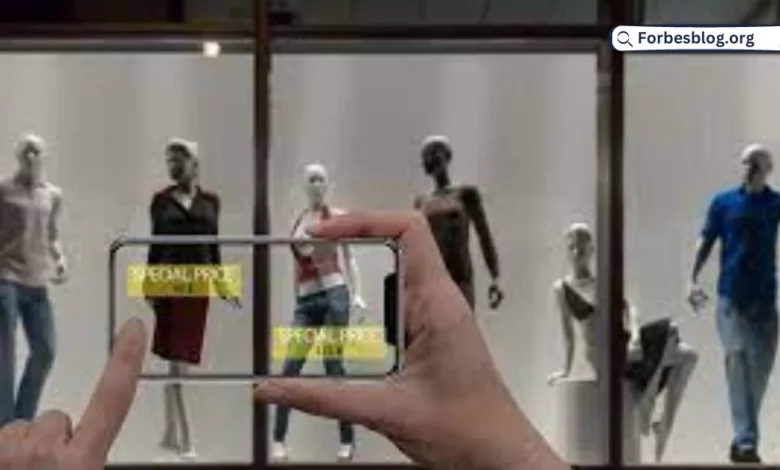 Digital disruption does not always have to be a challenge for businesses. On the contrary, they can often be more rewarding, such as the perks of implementation of AR in fashion retail industry. These technologies are helping fashion businesses grow at an almost impossible pace even two decades ago. 
The AR technology has helped shorten the shopping cycle and provide an interactive experience to customers. This further contributes to the growth of the business as customers can now seamlessly try on more clothes. However, this is not the only reason fashion businesses adopt AR. 
Some of the other reasons include:
Trying Before Buying:

The conventional approach toward fashion has always been that customers will try on their clothes before buying them. This is why the trial rooms queue never seemed to end. However, this was no longer possible with the growth of eCommerce fashion businesses as things were digital now. 
This fueled the reluctance of many customers, further deterring the growth of the eCommerce sector. Nevertheless, this is now a challenge of the past as customers can now leverage AR and virtual fitting rooms to get the clothes that fit them perfectly. 
Enhanced Navigation Within The Store:

Shopping stores are getting bigger and better by the day. Businesses are now focusing their efforts on providing customers with a single store that caters to every single requirement of the customer. However, navigating through these stores is much easier said than done. 
This is where the capabilities of AR technology come into play. AR-based navigation applications are making it very easier for customers to seamlessly navigate through the store. This helps enhance the customer experience as customers no longer need to rely on guesswork to find the clothing of their choice. 
Unrivaled Customer Experience:

This is no secret that customer experience plays a key role in the fashion apparel industry. However, this has also been a challenge with conventional apparel businesses. Thus, businesses began to leverage the potential of AR technology to enhance customer experience and drive effective results.
For instance, return rates were a big concern for fashion eCommerce businesses as customers could not find the clothes that would fit them ideally. But thanks to the adoption of AR and its virtual fitting rooms, the return rate in apparel industry has come down significantly. This consequently aids in enhancing the overall customer experience and helps businesses save tons of resources. 
Conclusion: Augmented Reality For Fashion Retailers
Fashion retailers are the ones who have benefited the most from the application of AR technology. AR in fashion retail has helped businesses drive amplified results with minimal investments. This technology eliminates the need for wasting resources in marketing the products, and the same resource is further used to provide customers with better products. In addition, AR applications have helped businesses eliminate returns and boost customer satisfaction for better results. 
Thus, every fashion retailer needs to leverage the potential of AR and drive amplified growth with minimal efforts. It also helps in enhancing the customer experience, which further gives a boost to customer engagement. All in all, adopting AR will certainly yield many perks for a fashion retailer.                 
  VIsit more Article : forbesblog.org