Fashion
How Clothing Detection Is Important For Fashion Industry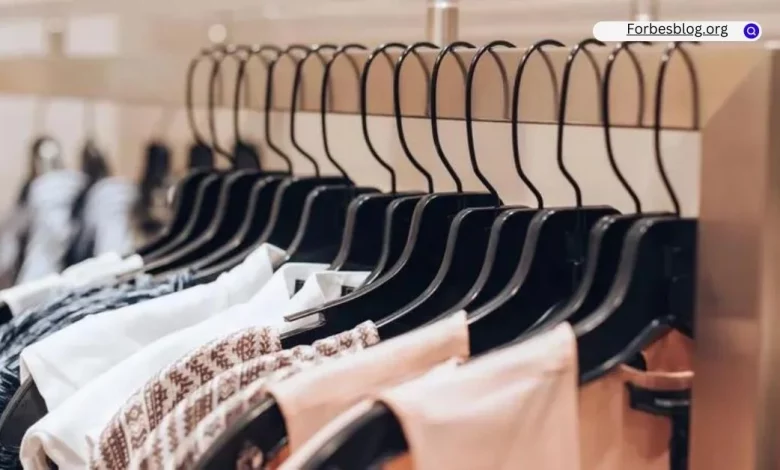 Manually searching for clothing products is time-consuming and only useful when you are certain of the product's name and model. That is what the majority of customers said they encountered when looking for a specific item or alternative. In fact, the procedure takes a long time and is exacerbated by other typical issues with internet shopping (long delivery, faulty search engine, insecurity, etc.).
Companies like Google invest in creating AI-powered solutions like clothing detection to make the internet a happy place for detecting the right pieces of clothing process easier for the customers. It analyses a photo and looks for comparable things for sale using image recognition algorithms.
One of the earliest online shops to start utilizing AI was Amazon. At the time, it somewhat aided in creating visual recognition for the brand. Amazon's 2019 release of the AI-powered screenshot search plugin StyleSnap is regarded as a very useful online shopping assistant function.
It might surprise you to learn that deep fashion is no longer a distant possibility. In addition, rather than being ground-breaking or revolutionary, the application of deep learning, specifically clothing detection, in the fashion industry appears to be already outdated. Artificial intelligence (AI) is already being used by several well-known businesses in eCommerce, and this isn't just for market segments for retail clothing.
What is Clothing Detection?
Visual search is an essential component of the fashion industry's ability to recognize clothing accurately. In essence, AI algorithms are modified particularly to recognize only apparel. Avoiding unintentionally identifying irrelevant objects is beneficial.
These days, AI is frequently used to recognize clothing because it is essential for simplifying fashion or clothing recommendations. A fashion model in a shot normally wears no more than one of each item from each top-level category, therefore estimating the bounding boxes of those items from the three top-level categories is adequate. The model as a whole is more accurate as a result of the enhanced class balance made achievable by this. Nowadays, the use of AI in clothing detection for fashion is crucial.
As technology has made using virtual means for everything commonplace, the use of AI in clothing detection and fashion recommendation is now crucial.
What Does It Mean To Have Clothing Detection For Fashion Recommendation?
One of the fundamental problems in fashion picture analysis is clothing detection, or the accurate and efficient localization and identification of clothing. It enables a variety of tasks, such as outfit matching, virtual try-ons, and researching clothing characteristics. The right combinations of gear and clothes offer players a rank, which they can use to negotiate discounts in retail establishments. It is possible to try out various outfits and weaponry combinations, and the rating is decided by the shop owner.
Online fashion retailers provide visual search extensions that can be used to find clothing and match their details with internal databases. As a result, a user gets links to web pages where they can read reviews of identical or related products. The information about a particular item may also be displayed to a buyer right on a picture. A straightforward and practical solution for aiding internet shopping is clothes detection.
Importance Of Clothing Detection In The Fashion Industry Through Use Cases
A Solution – Trying on Before Buying
Virtual changing rooms are a great example of fashion technologies that support CVs. These enable potential clients to use various software programs to try on a garment or accessory. It's fantastic, you must admit! You have the option to try on a model in real-time while effortlessly modifying its color and shape, whether you select eyeglasses, watches, or hats.
These solutions are based on pose estimation models that are used to detect landmarks. The deep fashion datasets may come from free online resources.
Implementing virtual try-ons of clothing detection is an even more difficult task. For a proper augmented reality (AR) experience, a deep learning model should recognize not just fundamental key spots on the body's joints but also the three-dimensional body shape. This is because clothing changes its form when taking the shape of a person's body.
Retrieving The Fashion Items Is Easier
The task of detecting fashionable clothing is one further advantage of utilizing deep learning-based models. While shopping can be pleasurable for some people, it can also be quite frustrating for others. If you don't enjoy shopping, doing so online can be even more difficult. You are simply scrolling endlessly through the zillions of items. Or, in a different scenario, picture a stunning Jennifer Lopez dress or belt.
Although many online shop websites allow for keyword-based searches, it would be much more convenient if there was a tool that allowed us to locate the desired clothing using a visual search rather than just a text description.
There is a trend to develop attribute-aware deep neural network architectures that can incorporate both semantic attributes and visual similarity restrictions into the feature learning stage in order to tackle the clothing detection for retrieval challenge. Some of them might take advantage of over-segmentation algorithms with human posture estimation to get related photographs from the current galleries and obtain the apparel items they're looking for.
Forecasting Best Fashion Trends
Given the frantic pace of fashion and design updates, retailers must continually stay on top of trends and anticipate consumer preferences for the upcoming season. Such projections are typically based on information from past years. However, forecasting mistakes can be considerably reduced using AI-based techniques.
In addition to the obvious commercial interest in predicting sales for the retail apparel sector, it is crucial for customers to select acceptable fashion items. With regard to examining current trends and consumer behavior, deep learning models for the fashion industry are remarkably beneficial. Therefore, by being aware of what is and what is anticipated to be in style, businesses can supply consumers with exactly what they want through a better brand experience.
Conclusion
The fashion industry is rapidly evolving due to technology. These days, ai image algorithms meld the lines between in-person and online buying, empowering consumers to make informed decisions. Artificial intelligence, computer vision, and machine learning technologies have expanded the boundaries of the garment creation process and virtual merchandise. The next generation of technologies that we might witness in the near future will also be fueled by the rising investments made in technological innovation such as clothing detection by leading international fashion businesses.
Visit for more page