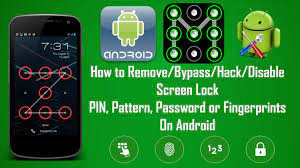 here are two things in the world that most individuals dread- World War III and forgetting their phone's password. You know the panic you feel when your phone can't detect your sweaty finger, and your brain doesn't remember the password!
There are multiple methods you can use to unlock your device because of the numerous security loopholes. Just so that you don't have to live this nightmare, read along to find out for the run-through of an easy process. Try this legit hackers for hire.
Hire a Private Hacker to bypass android lock screen
If you suspect your partner is cheating, there are a number of ways to find out. You can hire a private investigator to follow them around and catch them in the act or you can do some research on their phone activities. If they're not texting with someone else when they should be at work, it's possible that something is going on. Keep an eye on their social media accounts for signs of infidelity as well. Whatever the situation may be, don't let this put you down; trust me, I know how difficult it must feel like right now but if you want to get back together again then this will help! Hire a genuine hacker to hack the phone.
Bypassing Your Lock Screen with Your Camera
Can you bypass your Android lock screen with your camera? Yes, absolutely! This "emergency feature" helps you potentially use your camera to unlock your security system. This function is just a bug that you can use to evade any security protocols.
Even if your phone is locked, Google includes a feature to allow users access to their cameras. Many users know about this feature and have figured out how to use it to bypass the Android lock screen. You'll be able to use this feature and get access to the home screen.
Read all these detailed instructions below to crack the code on bypassing your lock screen with your camera!
Step 1
To begin, switch on the Android mobile phone you would like to unlock. Then click on the "Emergency Call" button.
Step 2
You will now be able to type a character sequence. For instance, add about ten asterisk symbols. After doing this, you will be able to pick the character you have added and highlight them.
Double-tap on the string to highlight all the asterisk marks. Further, push the "copy" option to, well, copy them.
Step 3                                                                
Click on the same field once again to paste everything you have copied. Continue copying and pasting characters until you're unable to highlight them anymore. In short, after you complete 11 repetitions of that character, you will be unable to repeat.
 Step 4
You can now go to the lock screen again. Ensure that you swipe left to open your camera at that time. Further, please scroll down the notification slider to gain access to it.
Step 5
You will be able to access the "Settings" menu by clicking on the gear sign. After this, a password prompt will pop up on your screen.
Step 6
You can click and then hold onto the password region as soon as you see it. You will then see a popup menu come up on your screen. Simply pick the "paste" option. This option will paste everything you had previously copied.
Step 7
You must copy and then paste as many characters as you can. While you paste new characters, ensure that the cursor is at the end of the line.
Step 8
You should now go over all the preceding steps again, after which the system of your phone will crash. It will result in you finding out that all the soft icons aren't visible.
Step 9
It is time for you to wait for your phone's camera to crash patiently. After it crashes, the phone will expose its home screen to you.
That is an easy and accessible method for anyone who wants to bypass their android device through the camera. However, you must remember that this process doesn't work with every android device. It's likely that all Android six and later system devices might not get unlocked with this method.
Conclusion
It's a piece of cake now to hack phones without bypassing your camera and using applications. There are multiple applications you can find in the market; however, The Nova Spy App has exceptional features to help you.
With its integration software that you can use with the back of your hand, you can record the keystrokes of your phone. You will get access to messages and call logs too. Additionally, you can see all the deleted messages on your dashboard!
This app offers you advanced features that help you track the location of the SIM card of your target phone. Besides accessing a phone's messages and call logs, you will have access to the gallery, applications, browsing history, and passwords too! trusted hackers can also help you render top security access to any phone.