Fashion
How to choose a color for your wig?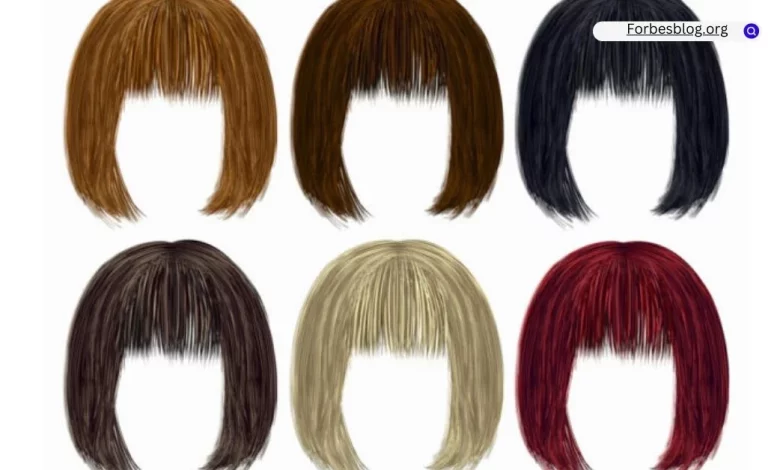 The fastest and easiest way to transform your look is to change the color of your hair. But when you do it too frequently, the hair will be damaged. The way out is wigs. You can find a wig of any hues you can imagine and experiment with variants. Or you can choose the one matching you perfectly and wear it every day without spending your money and time on a salon and without chemical damage to your hair.
The quality wigs look very natural and can be attached in a reliable way so that you will not feel any discomfort. The only thing you need to do is opt for the right color. And that can be a real challenge if you do not understand your peculiarities and do not know the matching rules. Don't you? That's OK. Few people know. And here we are with our guide on how the color of a wig should be chosen. Continue reading if you want to learn the knack for making your look perfect!
Focus on your natural hair
The experts recommend paying attention to your natural color of hair. If you want to wear a wig that will support the look you have, your choice should be based on your original hue. The need for such a wig can be connected with health conditions and hair issues. Or you may want to change the length of your hair dramatically and enjoy a new hairstyle while you are completely satisfied with the color you have.
Remember that when you try a wig of a much darker or lighter hue, you may look completely different. These are risky options when you do not know how to adapt a new color to your face.
If you want to stay in a safe area, you should not deviate from the second scale division of a shade range in both directions (lighter and darker compared with the natural hair).
Focus on your skin
So, what should be considered when you dare to buy a wig of a different color? First, you should remember your skin tone. It is important to check if the hue of a wig matches your skin. In order to facilitate the process, you can limit yourself to a couple of categories: cool and warm tones. The former includes all variants of blue and purple, while the latter is about gold and red. When we speak about the skin, we can notice that it can have a kind of blue shade or be obviously pink.HD LACE wig is also be called transparent wigs,which can match all kinds of skin,but the price is little higher,if you need check here for HD wigs.
If it is not so easy to determine the skin color, you can check your veins, which can look blue (cool-toned skin) or green (warm-toned skin). But even this hint can be unhelpful if you find the veins of both colors. In this case, you are lucky because you have a neutral skin tone that is more versatile and allows you to wear any wig.
If you have the warm-toned skin
You should choose wigs in a cool tone. There are a lot of them – you'll have something to choose from. For example:
If you want to be blond, you should prefer an ashy version of this color.
If you prefer a darker hue, choose a rich black-brown or fawn-colored light brown.
If you do not want to appear faded, you should avoid skin tone repetition.
But what happens if you insist on having golden-blonde or orange hair? You will understand this effect if you hold a fabric of any warm tone to your face and look at yourself in the mirror. You will surely be disappointed with a dull appearance. But when you try platinum hair having pale warm-toned skin, you will look fresh. Black of a cool tone will be great on you too.
If you have the cool-toned skin
On the contrary, if you have cool-toned skin, choose warm-toned hair to look good. These are the warm hues of brown known as honey, coffee, and chocolate. And never, ever go for a stark black. When we look for a proper blond shade, we should consider golden and beachy ones. Silver or platinum will spoil it all.
Focus on your eyes
The eyes are windows to our soul. They invite the attention of other people. Certainly, we want them to be speaking and meaningful. So, it is vital to create and style the appearance to mark the eyes in the proper way, making them expressive and vibrant. The effect may be achieved if your hair is the right color, offering a strong contrast with your eyes. It means that:
If you have eyes of such colors as golden brown, green, or hazel—of any hue considered as warm, you should look for a wig toned in the cool color scheme.
If you have eyes of such colors as black-brown, gray, or blue — of any hue considered cold, you should seek a wig of colors from the opposite category — warm tones.
This match is perfect unless it does not go against the skin tone. If you face a challenge here, then you should prefer skin rules. So, the color of a wig should be chosen in accordance with the above-specified requirements based on your skin tone. In this case, your eyes may not be highlighted as you'd like, but you will look fresh instead of being dull and washed out.
Do not forget about your age!
We'd not insist on this choice criterion because tastes differ. Women can look their age or much younger than their age. You have every right to express yourself as you like. But as to the common standards, there is such a trend that pale skin looks better when it is supported by light hair. And the older we become, the paler our skin becomes. So, if you want to have a natural appearance, you should prefer gray-blond wigs, for instance.
However, if you want to have a bright red wig regardless of your skin and eye tone, go ahead! If you can boast of good fashion taste, then even a provocative look will be appropriate at any age.
Climate does matter
Or we'd rather say that sunny days do matter because the wigs can fade in the sun. So, you have two choices. You may buy wigs more frequently, replacing the discolored ones. You may refuse to wear wigs of dark or bright colors. In order to avoid the issue, you are suggested to buy wigs of light hues, which will fade too, but much later.
Well, all the above information is intended to help you decide on the best purchase that will make you happy. But you can choose every option in the world by buying a wig of the color you like. The selection procedure is exciting on its own. Experiment and change your look with the colors of a wig and enjoy yourself!