App/softwares
How to Identify Your Organization's Goals with Workforce Data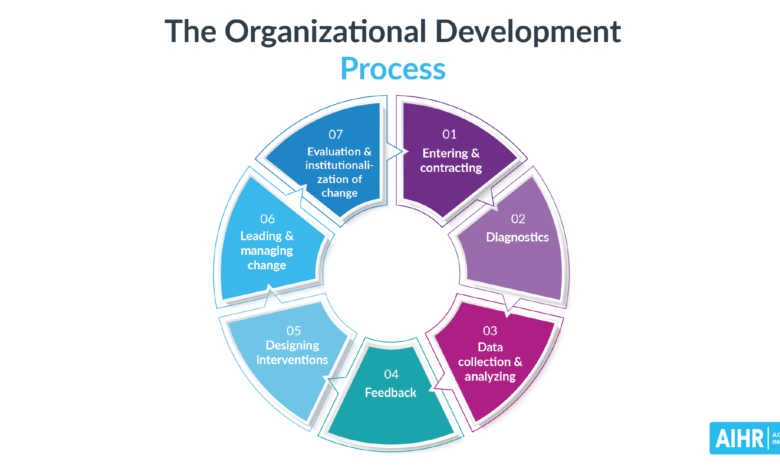 Modern corporate leaders incorporate workforce data in their business decisions to reach their organization's goals. Such data provides actionable information to identify any possible gaps or inefficiencies in a company's talent. Businesses can use updated workforce analysis applications to pull out information from different sources to create meaningful reports. Here are some ways you can use workforce data to identify your goals:
Helps Identify Knowledge Gaps
Companies can use workforce data to identify possibilities for upskilling or cross-training to create a well-rounded team. Examining worker data helps identify knowledge gaps that leaders should address for staff to perform well and meet the company's expectations. 
Workforce analytics determine how to and where to re-skill potential candidates for an advertised position in the organization. Companies can deploy resources to support team culture and provide continuous training by determining and addressing the knowledge gap. This helps to address skill shortages to improve turnover and team member engagement.
Predict and Plan for Change
Workforce data involves using historical data gathered by your company or an outsourced organization to optimize operations and improve financial performance. Different statistical tools and software solutions allow characterizing, measuring, and organizing staff data to identify a problem that needs to be addressed. 
Depending on the problem, company leaders will use the best data to address it. Strategic workforce planning equips executives with the tools needed to identify potential workforce risks before they impact the objectives of a business.
Organizations can use this knowledge to determine if the workforce costs are expected to advance with the organization or to determine if there are employees with contractual needs.
Helps Identify the Right Employees
Having a proper understanding of your teams' data, like their performance, experience, and talent, can help to identify potential individuals in your organization. The data can offer awareness of the qualities that make them a good match for a particular job. 
Companies use workforce data to identify high-performing workers who can contribute well for a long time. The data helps businesses to know if they are losing top applicants and how to retain them. 
Organizations can use this information to significantly reduce the pipeline of applicants and recruitment costs. Recruiters can improve their decision-making skills to identify the best attributes for prospective applicants to make the most of the recruitment budget.
Predict Future Needs
Workforce data helps organizations to come up with a good strategy for success. An effective workforce strategy aligns with a business's needs and future requirements. Analyzing data is an integral part of workforce planning strategy as it informs a company where it is currently.
Many organizations fail because they don't think about future workforce needs. The main aim of workforce analytics is to help companies identify employee dynamics to better achieve their goals. 
When developing a strategy, businesses need to consider the future workforce. Investors can use this information to develop a starting point of where the company needs to be in the future.
Improve Employee Experience
Workforce data provides insights on areas that need improvements for employees to have a positive experience. Sharing the mission between the business and employees can enhance employee engagement. 
The data helps to create a strategy that aligns personal goals with organizational goals to help your staff feel more connected to your organization. Engaged employees will be advocates for your company.
Collecting external and internal data helps companies gain insight to make informed workplace predictions and decisions. Evaluating employee-related data helps organizations recognize and improve talent for value creation.
Enhance Employee Productivity
Companies can measure productivity through advanced data analytics to help employees improve performance and promote business growth. Investors are attracted to organizations that assist their employees in being more productive. 
An ethical work-life balance is key to the success of any company. Employees spend a lot of time answering internal emails and attending internal meetings leading to under-delivering on their everyday work. 
Workforce analytics can assist company leaders in identifying tools and applications that can help employees to manage work and time better. These tools will streamline employee workflows and optimize internal processes to increase employee productivity.
Choose the Best Workforce Data Intelligence Company
Workforce data can help your company advance employee dynamics. Look for a company with the experience needed to deliver useful workforce analytics to encourage your team to make data-driven decisions. The right company will build the tools required to understand your company's workforce to increase productivity.
For more valuable information visit this website