Social Media
How to run and promote your food channel on YouTube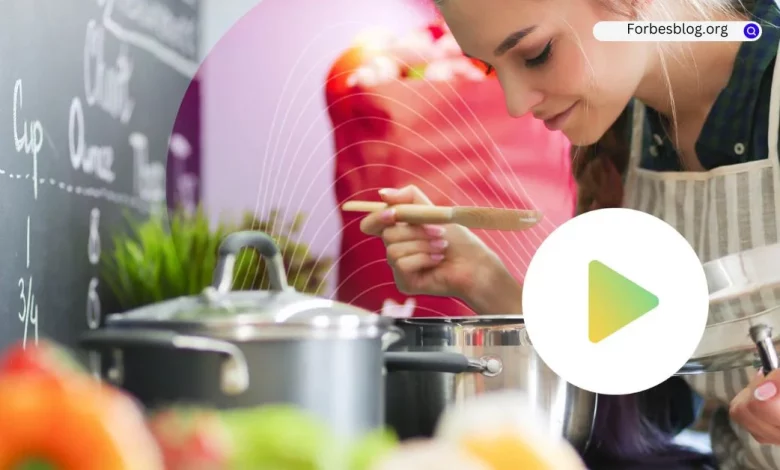 YouTube is one of the most widely used platforms these days and it is a platform every individual uses regularly for one purpose or the other. Food channels in particular are a popular niche and running a food channel can be a fun activity anyway. In this blog post, we will discuss the best ways to run and promote a food channel on YouTube.
Running your food channel
To begin with, you should have a general idea of how the popular food channels on Youtube operate. You can do this by watching videos of different popular food channels and seeing what they do right and what they don't. This will let you learn the basics of running a food channel and you can also use this knowledge to think of ways you can use to stand out from the other food channels.
Follow a schedule for uploading
One of the key things to do is to have a clear schedule regarding when you will post. The first thing to do is to be clear regarding how many videos you can shoot in a week. One or two videos a week depends on how many different ideas you have for your videos. But even if you upload just once weekly, try to upload on the same day of the week every time so that your followers know when your videos are uploaded so that they tune in on that day.
Another thing you can do to make sure you upload regularly is to plan ahead. The things you need to consider are the recipes you will teach and how you want to shoot each video. Be creative and unique. Brainstorm for ideas and choose the ones you like the most and the ideas you would like to watch yourself if you were an audience. Plan out each video in detail so that you know what different aspects you want to cover. and so that the video is a fluent watch and not just different clips roughly compiled together. Don't forget to include tantalizing shots of the food when it's ready as no food video is ever complete without them!
Presentation matters
A successful channel has to have good presentation skills. This means shooting and editing of a video need to be high quality.
First of all, you need to ensure your home page is properly set up and that it is visually pleasing to look at. Considering it is the first impression your channel will leave on the viewers, it is important to get this spot on. Your channel header image needs to be aesthetic too and don't worry if editing is not your thing because you can find ready-made youtube channel art online for free.
Secondly, the videography and editing need to be top-notch. You can learn the basics online easily and as you progress, you can even hire professionals to shoot your cooking videos and edit them so that your videos can look professional.
Finally, also try to make playlists of your videos so that your videos are organized neatly. This will also help the viewers as they can easily look for videos of their liking by opening the playlist of their interest. Add a short featured video that introduces viewers to your channel.
Follow what's trending
Keep an eye on which videos are trending the most among food channels and cash in on the hype by making a video on the topic that is trending as that is what people are watching at the time and doing so could potentially bring in a lot of views on that specific video so it is a win-win situation.
Promoting your food channel
Now that your channel is up and running, the next step is to promote it so that it can gain a lot of views and subscribers so that your hard work is justly rewarded. Promotions are a huge part of every successful business these days as marketing is just as important as the content and we have shortlisted a few strategies you can use to promote your channel.
Cross-platform promotion
Create social media profiles for your YouTube channel so that your channel has a good social media presence which will further raise awareness of your channel. Use your social media accounts to keep people up to date with all the various happenings on your channel. Be friendly and communicative with your audience and interact with them regularly. Talk to them and find out what they like about your channel and what they don't. Take suggestions from them and use them to improve your channel even further. Their suggestions will also give you different ideas for future videos.
Another useful feature social media provides is that you can run paid campaigns on them. This feature is prevalent among all businesses these days and it is an easy and convenient way to promote your channel. Keeping in mind that you are already occupied with shooting and editing your videos along with many other things, designing social media posts for marketing could be too much of a burden. Fret not, because you can find a great variety of well-designed templates for social media marketing that are completely free and ready for use!
Focus on YouTube SEO
Paying attention to YouTube SEO can go a long way in helping your channel's videos to feature high up on searches. YouTube pays a great deal of attention to SEO and that is what you need to do as well. Write your video title, description, and tags keeping SEO and popular keywords in mind.
One simple way to look for keywords is to write the first word in the search bar and then see what YouTube suggests to complete the sentence. The suggestions are filled with keywords. Another way to do this would be to see what words other popular food channels used when uploading a similar video. This will improve your videos ranking in the YouTube algorithm which will further make your videos more discoverable in searches.
Collaborate with other food channels
People just love to see a collaboration between their favorite two people and channels and you just can't go wrong when you are giving the people exactly what they want. Talk with another food channel with whom you'd like to collaborate and discuss the possibility with them.
One common mistake you don't want to make is to just collaborate for the sake of it as that can often feel underwhelming to the audience. To avoid that, brainstorm and think of fun and interesting ways to collaborate so that it is actually fun for the audience to watch. For example, if both of you have pets, you can collaborate and both your pets can try out your food. It would make for an extremely adorable video!
Create merch for your channel
This is done by quite a lot of YouTubers and is a simple way to promote your channel. Create well-designed merchandise representing your channel and sell it. People who love your channel would be glad to buy it and whenever they wear it, it will promote your channel to just about everyone who glances at their shirt.
Running and promoting a channel all by yourself can really be tough and hectic. We have gathered a few ways to help you run and promote your channel. Your hard work, effort, and commitment deserve to be rewarded.  Here is hoping these strategies can help you achieve the goals you set for your channel. Good luck!