Home
How To Stock Your Vacation Rental With Kitchen Supplies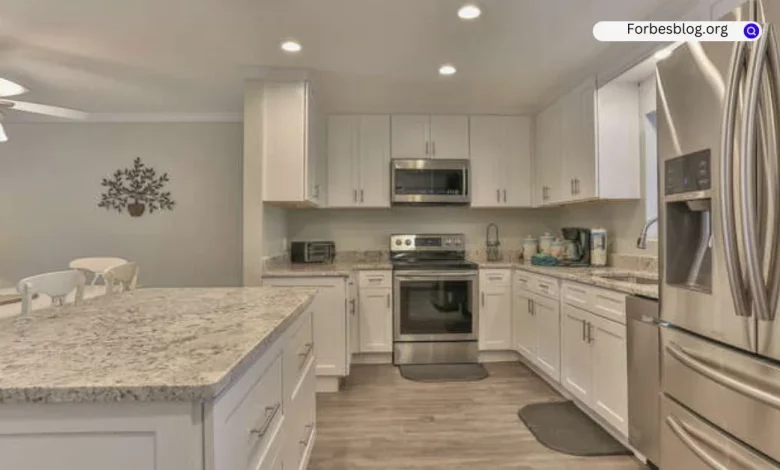 When deciding between staying in a hotel or reserving a vacation rental, many travelers value the convenience of having a kitchen at their disposal. A kitchen that lacks supplies is not very useful and can aggravate your visitors. If you manage a vacation rental, make sure your guests can prepare meals and enjoy gathering in the kitchen. To avoid financial strains in stocking, vacation rental owners should opt for discount kitchen supplies.
This vacation rental kitchen checklist is to assist you in determining which kitchen items should be in stock for your renters.
Cooking Appliances
If you explicitly list a kitchen in your vacation rental posting, guests assume they can cook in the rented apartment. Provide them with cooking appliances to prepare meals. Purchase a sizable cooker, such as an oven hotplate or a cooktop. Also, give your visitors a microwave to make it easy to warm leftovers.
Small Kitchen Appliances
In a vacation rental kitchen, most guests expect small kitchen appliances. Your guests will rely on these appliances to prepare simple meals or reheat leftovers. Here's what you should have on hand to turn your kitchen into a fully functional space:
Blender
Electric kettle
Microwave
Rice cooker
Coffee maker
Pancake griddle
Toaster
Waffle maker
Having basic appliances assures you that all of your guests, regardless of their individual needs and preferences, can be satisfied.
Kitchen Accessories and Utensils
Provide the utensils and accessories that are most frequently used in recipes. Find long-lasting pieces to avoid having to replace broken ones. Have enough dinnerware for the number of guests that can sleep at your vacation rental. Each guest should have at least two plates, bowls, cups, and mugs.
Other items to stock include:
Spoons
Knives
Wine glasses
Forks
Serving Platters
Serving bowls
Tongs
Knife sharpener
Whisk
Measuring cups
Oven mitts
Strainer
Wine opener
Condiments for the Kitchen
A takeaway meal isn't complete without basic seasonings like salt and pepper. Keep sugar, salt, cooking oil, pepper, and other basic seasonings in your kitchen for your guests.
Cleaning Items
Help your guests keep the kitchen clean and free of germs by stocking cleaning supplies. Even if your vacation rental property has a dishwasher, provide dish soap, sponges, and dish towels. Many guests will prefer to quickly rinse and wash a few items by hand if they do not have enough dirty dishes for a full load.
Investing in large quantities of dishtowels, soap, and sponges is a smart way to save money. You can cut costs by shopping for discount kitchen supplies. Make sure you have a few extras of each item just in case some of your guests use them all up.
Other cleaning supplies to keep on hand include:
Dishwasher detergent
All-purpose cleaner
Aprons
Dish towels
Cleaning gloves
Antibacterial wipes
Trash bags
Paper towels and napkins
Kitchen towels
Cookware
Having the appropriate cookware for your vacation rental makes it much easier for guests to prepare meals. Supply guests with various cooking pots and pans to prepare whatever they desire. Purchase nonstick cookware set with pots, pans, and cooking spoons. High-quality cookware will last the longest and give your guests and more positive impression of the service.
Food
If you want to go the extra mile, keep some drinks, snacks, cookie dough, or other types of frozen treats in the freezer so that you can provide a unique experience for your guests. Before they arrive, inquire about their preferences. This is one method of providing a memorable guest experience and building a good relationship with your guests.
Storage Containers
Provide your visitors with a few plastic or rubber containers for storing leftover food and packing their meals on the go. This can help keep the kitchen clean and prevent food waste.
Safety Systems and Equipment
Equip your kitchen with a fire blanket, smoke sensors, and a fire extinguisher. Your priority as a vacation rental owner is to keep your property safe. Easy and quick access to safety items provides can help your kitchen remain a safe place.
Purchasing in Bulk for Discount Kitchen Supplies
Investing in supplies for your kitchen in bulk keeps it prepared for entertaining guests. Depending on the retailer, buying bulk typically means price reductions; purchasing discount kitchen supplies helps customers save money and time.
See more page for more information