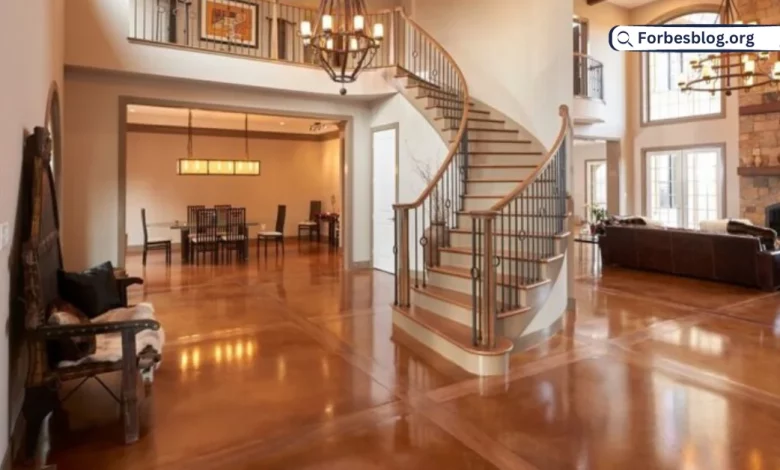 Choosing the flooring of your home can be challenging, especially if you are new to interior design. You need to think about durability, budget, practicality and the style you want. There are numerous types of flooring to choose from. You could go for a lushest carpet or a modern concrete floor. You need to take a hard look at your property and lifestyle to make the right decision.
What are the different flooring types for houses?
Timber flooring is bang on trend right – particularly older wooden floors. Timber scratches and moves over time, but the imperfections only add to its charm. If you like a minimal style, use timber flooring to add texture and character to the room. Just remember, timber is not appropriate for rooms exposed to humidity and moisture.
Laminate
Laminate is a more affordable option that mirrors the effect of other types of flooring. Laminate refers to a compressed fibreboard plank covered with an image of another material, like wood or tiles. You can achieve the natural look of wooden floors while saving time and money on installation. High-quality laminate flooring is far more durable than timber and requires minimal maintenance.
Vinyl
Vinyl flooring comes in rolls and tiles that are fixed with adhesive. You can purchase a wide range of colours, textures, patterns and sizes of vinyl flooring. It's easy to clean, suitable for wet environments and easy to install.
Tiles
A tiled floor can look stunning when done correctly. It needs to be properly sealed and maintained to keep the tiles in good condition. Tiles can be very expensive depending on the material they are made from. Porcelain and ceramic tiles tend to be more affordable than stones.
Carpet
A carpet is a popular option for the bedrooms of a property. It's usually made from fibres, like nylon, polyester and polypropylene. You can find carpets at different price points, textures and styles. Carpets help to insulate your home and keep it warm. However, they will stain and wear in damp conditions.
Concrete flooring
Concrete is a great option for industrial style homes. You can create a seamless floor throughout your home and change the colour with paint and stains. Concrete is extremely durable and resistant to most chemicals and abrasions. It requires very little maintenance and is super easy to clean.
Concrete is very hard and uncomfortable to fall down on. It might not be suitable for homes with young children who are playing and falling on the floor. In these properties, concrete flooring might be more suited to your garage.
You can use floor paint on your concrete surface to add colour and gloss. Alternatively, you could stain or dye your flooring to achieve different patterns and colours. Staining is widely used by commercial and residential property developers.
Have fun with the flooring in your home, and make sure it fits your lifestyle.