Health
Laser Hair Removal: The Basics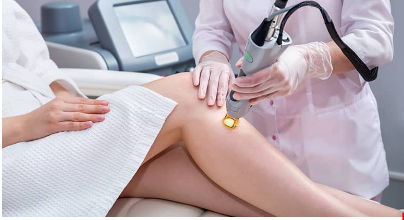 Laser hair removal is becoming an increasingly popular cosmetic procedure in Singapore. It's a non-invasive treatment that utilizes a laser to remove any unwanted hair on the body. If you're seeking laser hair removal in Singapore, there are some basics you need to know.
This guide will go over the most important things you need to know about laser hair removal.
How Laser Hair Removal Works
During laser hair removal, amplified light radiation is passed through the skin and absorbed by the hair follicle's dark pigments. This absorption damages the hair follicle, which inhibits future hair growth. Over time, with multiple treatments, the hair follicles can be damaged to the point where they no longer grow hair. Laser hair removal can be used on any body part, including the face, back, leg, arm, chin, underarm, bikini line, and other areas.
Types of Lasers Used for Hair Removal
There are a few different types of lasers used for hair removal, but the most common types in Singapore are Nd: YAG, Diode, and Alexandrite laser.
Nd: YAG laser
The Nd: YAG is a versatile laser used on all skin types. It has a long pulse width and can penetrate deep into the skin. This makes it quite ideal for hair removal.
Diode laser
Another type of laser commonly used for hair removal is the diode laser. This laser has a short pulse width and can only be used on light skin types. It's not as versatile as the Nd: YAG laser, but it's still effective for hair removal.
Alexandrite laser
The Alexandrite laser is mainly used on people with light skin and dark hair. It emits a high-energy beam of light absorbed by the melanin in the hair shaft. This laser effectively treats smaller areas, such as the upper lip, chin, and underarms.
Benefits of Laser Hair Removal
A high-speed hair removal technique
There are many advantages to laser hair removal. Perhaps one of the most underrated is how quickly the procedure can be completed. Depending on the size of the treatment area, laser hair removal typically takes between 1 minute and 60 minutes. This is a huge plus for people who seek laser hair removal but are short on time.
LSHR guarantees precision
The latest laser technology, known as laser selective hair removal (LSHR), is a much more advanced technique that utilizes a laser to remove hair selectively without damaging the surrounding skin.
LSHR uses two lasers – one for targeting the hair follicle and one for monitoring the skin. This makes it possible to target only the needed areas and work on them only.
Effectiveness and predictability
Lasers can target a specific area for hair removal, meaning that the treatment is far more accurate and effective than other methods. As a result, the patient experiences fewer side effects and a quicker recovery time. What's more, it has been observed that most patients have permanent hair loss with 3-7 sessions of laser hair removal.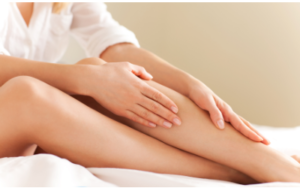 How Much Does Laser Hair Removal Cost in Singapore?
Generally speaking, laser hair removal costs around $200 to $500 per session. The price can vary depending on the clinic, the area being treated, and how much hair needs to be removed.
Generally, laser hair removal is more expensive than other methods like waxing or shaving, but it's a more permanent solution.
The cost of laser hair removal also depends on the type of laser used. Some clinics offer packages that include multiple treatments at a discounted price. It's essential to do your research before choosing a clinic, as the cost can vary significantly.