SEO
Marketing Tools: 10 Best Free SEO Tools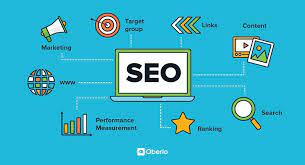 According to the American Marketing Association's definition: Marketing is the activity, set of institutions, and processes for creating, communicating, delivering, and exchanging offerings that have value for customers, clients, partners, and society at large. Without a successful marketing strategy, you wouldn't be able to generate income from your business. One of the most important aspects of a marketing strategy is the development of an ideal customer profile. However, using some free SEO tools for marketing also works a great deal. How can you be sure that you are using the best marketing tool?
Employing the services of Digital Marketing Agencies
Some people start businesses without the slightest idea of how to go about marketing their products. This is no longer a problem if you have the financial wherewithal to get things done. There are so many digital marketing agencies worldwide with expertise in using SEO tools. Wherever your business is set up, you can easily search for digital marketing agencies there. For instance, a search on SEO consulting services will give you the digital marketing agencies with SEO techniques in that area that can advise you on the best SEO skills to use and can even help you implement them. Here are some best free SEO tools you can use for marketing.
Google analytics
In an era dominated by google, google analytics remains one of the best free SEO tools. If you are not already using it then I would assume you have got too many customers to handle at a time. There is no other data source that provides top-quality and detailed information.
SimilarWeb
If you need to know how well you are performing in comparison to your competitors, this is the tool to use. It can also help you see how your website is performing across some measures of quantity assessments. SimilarWeb can help you achieve this with ease and is also free to use.
CanIRank
This free digital marketing tool is a super-detailed keyword difficulty tool. CanIRank doesn't give generic advice like telling you your keyword is really competitive or that it has low competition. Unlike other free digital marketing tools, it just tells you whether you can rank for a keyword or not.
Google's mobile-friendly test
Recently, Google made a big change to its algorithm. It is called Mobile-First Indexing. However, your site has to be optimized for mobile devices for it to be able to use this digital marketing SEO tool. You don't need to do too much to make your site mobile-friendly. You only need to run your site through the mobile-friendly test tool and you get to know if Google recognizes it as mobile-friendly.
Ubersuggest
This free SEO tool is an all-in-one tool designed to help you get discovered and win the SEO game. It helps you know what you are doing, what your competitors are up to, and how to adjust your strategy to take advantage of loopholes in the market.
MozBar
When you are looking for a digital marketing tool that can help you get the right thing at a glance then MozBar is what you need. The MozBar button sits right up where all the action is going on, which is your browser toolbar. Once you click on this button, you get an instant report on the website you are visiting.
SEOWorkers Analysis Tool
This free tool allows you to plug in any website's URL whether it is yours or not and get an instant report. It doesn't provide anything new but it does help to save time with analyses and provide background information on the data. It also brings forth its analyses quickly and in a detailed manner.
SpyFu
SpyFu is a free SEO tool that helps you monitor what your competitors are doing as regards Search Engine Optimization and digital marketing. It is a very useful tool because if you have a small business, you will be busy trying to make your business grow and may not have time to monitor your competitors.
Cyfe
This digital marketing SEO tool helps you bring all of your business metrics in one place. It is one of the most user-friendly business dashboard tools and it doesn't follow the old-school way of needing to log in separately to each application to track your data.
com
This digital marketing SEO tool gives you a selected, organized, and presented list of the most popular sites in your industry which are your competitors. This way, you can easily know where your competitors are in an instant as well as what they are capable of. If you are willing to invest more money in this, you can partner with an SEO consultant who will ultimately boost your SEO game.
Final Word
When you use SEO tools, you can see which new and existing keywords your competitors are ranking for and can use them to your advantage by adding them to your own list. You can even use the tools to identify some related keywords and expand the use to other markets. Using the right marketing SEO tools can prove very helpful in getting the traffic you need to be seen and heard. This will definitely drive sales for you.
Visit for more articles: forbesblog.org