Business
Project Planner is the best software to improve productivity in your business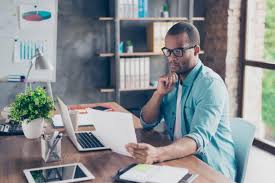 Introducing Project Planner
Project Planner is an online software for managing your team's tasks, project time-tracking, project and team reporting and project forecasting. Project Planner helps business owners to manage projects online. Using Project Planner, managers and teams can organize tasks, work reports, project documents and collaborate seamlessly. The Kanban board gives a quick overview of the progress and tasks with the ability to create milestone and assign tasks to team members. We created Project Planner for our internal use and for the last 4 years, we have tweaked it to be more helpful in decision making. We are sharing it with you to improve productivity of your team, cut costs and streamline communication. Start using Project Planner now.
Why you need Project Planner in your business
With so many teams and projects to manage, it's tough to keep all of the moving parts in your business on track. We built Project Planner to help you stay organized by letting you create projects, assign tasks to team members and set due dates. The app can even generate a PDF or Excel report showing progress and delivered items for each project.
Project planning goes beyond just keeping things organized—it also has a significant impact on your bottom line by helping you deliver projects in time for deadlines. Project Planner lets you estimate how much time each project will take and then generates a schedule based on those estimates. This can help you avoid missing deadlines or over-allocating resources to certain projects at the expense of others.
How does Project Planner work?
Project Planner is a SaaS product that provides project management solution. It is web-based, so you can use it from anywhere in the world. Project Planner is a perfect choice for SMBs and startups to manage and collaborate on projects, tasks and expenses. Steps when Project planning with Project Planner include:
Create project with deadline and budget
Assign tasks to your team
Get work report
Track project progress
Key Benefits
Project Planner helps your team get organized
A project planner is an essential tool for any serious business. It allows you to plan the time, resources and cost of your project well in advance, so you can accurately predict when it will be complete and what it will cost. This saves you having to chase after materials and staff at the last minute, as well as keeping clients happy with a good timeframe for delivery. Having a project plan also helps you reach deadlines in a consistent way—if one person on your team has to work late to finish something up before it goes out, you're not throwing off the entire schedule by leaving everything else behind until that one task gets finished. And having a solid timeline for your projects lets you see where there are gaps in your schedule, which means you can easily adjust your plans if something unexpected comes up without worrying about how it's going to affect all of the other tasks going on around it.
Project Planner helps your business deliver projects on time
Project Planner helps you to plan and manage your projects with more precision. It helps you to execute your project in time and also improve customer satisfaction which makes your business a brand name. You can create different project phases and then get the updates on tasks or milestones, changes or comments by team members, etc.
This tool also keeps a check on the progress of each person involved in the project. The Project Planner dashboard provides a team view which lets you see the status of all the project tasks. It lets you add multiple projects and assign resources to the project tasks. If a task is over budget or behind schedule, it sends notifications to managers, team members or stakeholders, who can take corrective actions immediately.
It also allows you to know about any gaps that may occur in between for which you can take preventive action with its collaboration features. You can share milestones, documents and other information related to your project with everyone who has access to that particular project so that everyone is on the same page and no one misses out on any important information related to it.
Save Money in projects by improving efficiency
Online Project Planner helps your team to save money in projects by reducing manual work, reducing project timelines and enhancing information clarity. The software is easy to use and has a simple interface. It also allows you to communicate with others effectively because of its chat system.
Project planner has a huge database of project templates that are customizable. It also features a project manager where the leader can see the progress of the team members in real time via the dashboard. The leader can also monitor the progress of different tasks assigned to each team member via their dashboard. Businesses can dramatically reduce the planning and management costs of project execution by using project planner. A project planner is the most effective tool to manage projects, programs, portfolios and businesses.
Automate Processes in your teams
Project Planner is a web application that helps your team to save money in projects by reducing manual work, reducing project timelines and enhancing information clarity. It provides a platform to manage the process of project development and offer an opportunity to monitor the project on the go. It is a complete solution that can serve as a single source of truth for all stakeholders involved in the project.
More Features for your business
Project Planner's major features include:
Time Tracking: Automatic time recording, manual time entry, automatic creation of task duration estimates, manual adjustment of task durations.
Project Reporting: Timeline reporting, resource utilization reports, report generation from templates.
Resource Management: Team members can be added/deleted or reassigned to projects. Information about each team member includes contact info and skills.
Project Budget Management: Automatic cost calculation for new tasks based on available resources and their rates. Automatic calculation of estimated costs for changes in task duration (as percentage of total). Automatic recalculation of project budget when tasks are added/deleted or when their durations are changed manually. The summary budget report displays the project actual costs vs the budget. The budget variance report shows the difference between estimated and actual costs at the task level (as percentage of total). The cost detail report provides detailed information about resource utilization by hours/costs per task.
Project discussions: Each project has a discussion forum that is visible to all team members and can be used for discussing any issues related to the project. Users can post messages regarding the project and even request information about a project. Moreover, Project planner has SMS alerts to ensure that people respond to the requests instantly
Conclusion
Project Planner is a software designed for project management, teams and companies that want to compliment their existing project management system or work without it. Being cloud based service it allows the users to collaborate online. Project Planner comes with collaboration tools, advanced team dashboards and more. Project planner is highly customizable to suit enterprise needs.