Lifestyle
Rakhi 2021: True Essence of Raksha Bandhan Celebration!!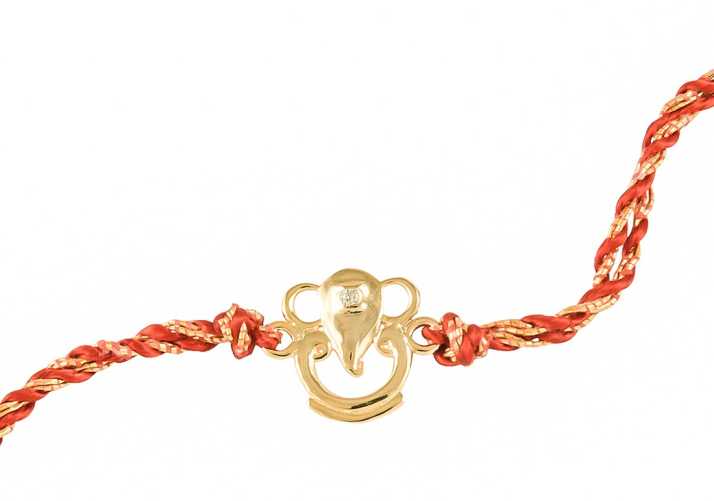 Raksha Bandhan is observed on a full moon day in the Hindu month of Shravan. This year Raksha Bandhan will be celebrated on 22nd August. Raksha signifies "protection" in Sanskrit, and Bandhan implies "connection." Rakhi, or Raksha Bandhan, is a Hindu festival commemorating the relationship of positive vibes and love among brothers and sisters. It is an old Hindu festival that honors sibling bonds, but it has also grown to represent any kindness and social connection.
How do Indians celebrate rakhi?
Because this is the most exciting event or festival for siblings, arrangements begin months in advance. Family members do rakhi celebration shopping; nowadays, people prefer online shopping because of convenience and safety. The family assembled to initiate the ceremony. Sisters tie their brothers' wrists with a rakhi, a beautiful thread that can be simple or braided. If you are unable to visit your loving brother and like to purchase a unique and considerate rakhi for him, you can do so using the services of an online rakhi shop. It is now simple to send rakhi to India or worldwide.
Rakhi symbolizes the sisters' warm wishes, blessings for their brothers' lifespan, and safety. Sisters pray while performing an Arti and applying a tilak to the brothers' foreheads. The brothers promise to look for and safeguard their sisters. The siblings then offer each other delectable sweets and other treats. Sending sweets to a brother who lives in another nation is now possible. Following the rakhi tying ritual, the sisters are presented with gifts from their brothers.  Following the ceremony, the families spend the rest of the day together having fun. Long-distance siblings celebrate it. With the help of trusted and reliable online rakhi shops, one can select the best rakhi online.
Rakhi Festival: Legends and Myths
Lord Krishna and Draupadi are among the most well-known mythology associated with the rakhi festival. Krishna wounded his finger after cutting off the head of his long-term foe Shishupal, according to mythology. Draupadi hurriedly wrapped a piece of linen around the wound. Krishna assures her that he owes her a debt of gratitude and that he will reward her kindness when she needs it. Thus, when Draupadi is robbed in the Mahabharata, Krishna saves her, ensuring that she never runs out of cloth, preventing the Kauravas from stripping her.
The true essence of the Rakhi festival
Raksha Bandhan, also known as rakhi, is a festival commemorating the pure affection between a brother and a sister, which is one of the truest and finest of human feelings. This love tie is so powerful that it cannot be simply severed. A sister ties the sacred string of love around her brother's hand on the fortuitous to convey her devotion and togetherness. Sister can now ideally send rakhi to Bangalore or anywhere in India if her brother is away for work or studies. Although Hindus primarily celebrate this festival of siblings, it is celebrated with great excitement and zest by people of different races in India due to its distinctiveness.
Raksha Bandhan is more than a festival; it represents our customs and heritage that keeps us linked to our families. The festival's origins may be found in two words: Raksha, which means protection, and Bandhan, which implies binding or bonding. A sister ties rakhi to her brother in this spirit of safety, asking the Lord to keep her brother safe and secure at all times. Rakhi is more than just a cotton thread; it is a religious commitment to safeguarding modesty and teaches the value of restraint in life. While tying the rakhi on her brother's hand, she prays to the Divine in her mind that her precious brother is free of the vices of desire, wrath, greed, obsession, and vanity and finds true peace and pleasure in life. The act of tying a rakhi is purely symbolic. It's the well-wishes that count.
Raksha Bandhan can also indicate bonds that don't blood links. People tie rakhis and enjoy the holiday to remember their desire to encourage brotherhood, mutual understanding, and dignity for one another. It is celebrated not just as a festival of sibling love but also as a celebration of kindness and support. So, this upcoming Rakhi celebration makes sure you send rakhi to your dear sibling with the help of a trusted online rakhi shop. SendRakhi.com is here to provide you with the best facility to send rakhi online. Online you will find the best range of rakhi products to make your siblings' day extra special.