Fashion
Simple and Fun Wig Tips for a More Natural Look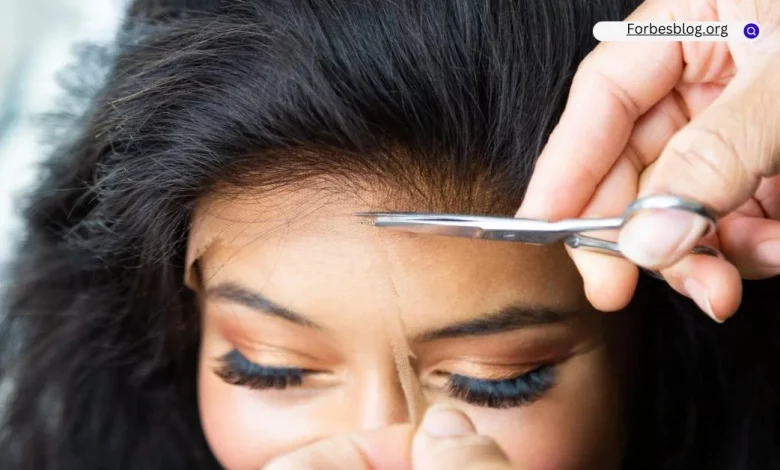 Natural look the first things people notice about you is your hair, which is one of the most visible parts of your body. If you wear a wig, one of your main goals is to achieve a natural look.
Regardless of the type of human hair wigs you own, you can attain the polished look you've always desired without needing professional hairstyle training.
The most challenging aspect of wearing a wig is making it appear natural. Customization is the key to wearing a hairpiece with confidence.
Whether you're purchasing a synthetic wig, investing in human hair, or hand-sewing your own, there are a few techniques to getting your wig look as real as possible.
The best thing is that you don't need to be an expert to accomplish them. You can begin by looking into the following seven tips to make your wig look as natural as your own hair:
Choose Your Style
Choosing the appropriate wig style can significantly impact how natural a wig looks. Not every hair length and texture may look flattering on you.
Wig types like bobs and layers work well with an oval-shaped face. Choose long wigs with waves or curls if you have an angled or long face. You can wear any style of wig if you have a diamond-shaped face.
Get a wig with a density similar to your hair from com
The style you select is entirely up to you. If you've always wanted to try a particular look and are confident enough to sport it, go ahead and do it.
Measure Your Head
Addressing your needs also entails evaluating yourself in the mirror. While most wigs have adjustable and elastic caps, some units come in various sizes. Before placing an order, take a few minutes to measure your head to ensure a proper fit.
When measuring a cap, get a fabric measuring tape and ensure your hair is styled flat and even for accuracy. Get the circumference of your head using the tape.
Start by measuring the distance of your hairline to the nape, temple to temple, ear to ear, and nape to nape. On a piece of paper, record the measurement in inches since it is the most often used unit for wig sizing.
You should also think about your natural hairline. If you have defined sideburns, a wig that can be clipped beneath the hairline for the smoothest blend is recommended.
Bleach the Wig Knots
If you're buying a lace wig with natural hair, it's recommended that you turn it inside out and bleach the knots. When putting on a wig, the hair is woven through the lace in small knots that can look odd. Through bleaching, the knots and lace will change the color to match your scalp perfectly.
Once the bleach is ready, flip your wig and use quick strokes to fully cover the lace's inside. It is advisable to leave it on for around 20 minutes.
However, check your lace frequently to ensure it does not get too light. Then put shampoo on your wig to stop the process once the knots have lightened to a skin tone. The finished product should include knots and lace that match your natural scalp tone.
Pluck Your Wig
Plucking the hairs is among the most crucial steps in customizing a lace-front wig. Several wigs feature dense hairlines and sections that d not look natural.
Therefore, tweezing the hairs can help eliminate some density and increase their volume. You may pluck your wig in front of a mirror to visualize how the wig fits and if you need to tweeze excess hair while it's on your head.
Use tweezers to draw the hair strands away from your face when plucking the wig. This is better than pulling to the sides. Ensure you're tweezing the hair on the wig instead of the lace. Carefully pluck the lace for it not to rip.
Cut the Lace
Most lace-front wigs have a huge strip of lace at the hairline that can be attached to the forehead to resemble a scalp. However, you must cut the lace to match the frame of your face to attain the desired scalp effect.
Cutting lace is easiest if you place it on your head first. Put the wig on, and check where you want it to end before cutting the lace. After that, you may apply it to a mannequin head and trim the lace to the exact length you want.
Lastly, put it back on your head once you've finished cutting it to ensure your satisfaction. It could take a few attempts to get it correctly.
Condition Your Wig
Many wigs, particularly synthetic ones, can be excessively glossy, making the hair finish unnatural. Dry shampoo is an excellent technique to absorb some of the shine, making the strands more realistic. However, only use a small amount as much as possible.
If you wish to curl your wig's hair, make sure it is heat resistant. Otherwise, ironing it with a flat or heat curl may permanently damage your wig. Before wearing the wig, give it a gentle shake to loosen it up.
This can often be enough to undo any knots and provide the wig with the desired natural volume and bounce. Remember to use a gentle conditioner on your hair now and then to dissolve any product buildup.
Blend with Makeup
As for the finishing touches, you may use things from your makeup bag. Take a foundation or concealer that matches your skin tone and apply some to the targeted area.
To make your wig look even more natural, softly hide the hairline with concealer until the lace corresponds to your skin tone. A little makeup brush is suggested if you add the makeup directly to the portion.
However, a large brush is recommended if you're applying it to the bottom of the lace. Continue to put on makeup until it resembles your skin.
Final Thoughts
Wearing a wig can boost your confidence, especially when they look natural and feel soft and comfy. You can follow the tips mentioned above to help you feel confident in your appearance while sporting the wig. Remember that wig placement and taking good care of your wig are equally essential in attaining a natural finish.
Visit for more information: forbesblog.org