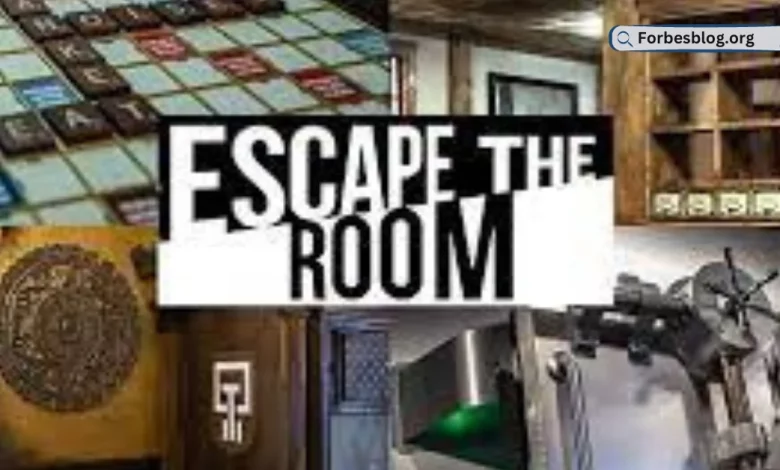 Escape rooms have been in operation since 2010, and gradually it has gained popularity globally. Internet searches boomed with the people searching escape rooms near me.
These are immersive rooms with a 60-minute real-life adventure simulation game. The primary purpose of an escape room is to get out within the time limit and, of course, to have fun!
We know you haven't got enough of the adventure yet, so here are 5 of the Best Escape Rooms To Visit In 2022! Do you think you've got what it takes to be the King of Escape Rooms, and can you and your team crack the code?
The Fox in a Box Seattle
Fox In A Box Seattle, located at 2121 1st Ave, Seattle, WA 98121-2116, has reinvented the concept of Escape Rooms. It's no surprise that they earned a name for themselves as pioneers of themed escape rooms.
Their staff is also among the best one could hope for. They have complete control over whatever you might require and will not let you down. It's like something out of a movie, with everyone dressed up for their roles.
Escape room Seattle is a one-of-a-kind event that all Escape Room Enthusiasts should visit. It is a 5-star experience for innovation, room handling, crew, and host.
This is one of America's first virtual escape rooms, and it has grown in popularity since then. They provide escape rooms for all types of parties, with a wide range of options and situations.
What distinguishes them is the technology they used and the attention they put into creating rooms that make a difference! If you have the time, you can visit them at 2124 2nd Ave Studio D, Seattle, WA 98121-2208.
They provide an immersive experience that is directly applicable to real-life scenarios! So it's essentially a 60-minute live-action film in which you star! They are located at 3131 Western Ave Unit 422b, Seattle, WA 98121, in the Belltown district.
What makes Hourglass Escapes unique is their utilisation of interactive everyday household items to solve puzzles and overcome hurdles. So, become their next contestant and try out one of their rooms!
It is a real escape room for small to large groups. Mission Escapes is proud of their themed escape rooms, "Treasure Hunt" and "Lunar Escape," which include outstanding design and well-thought-out interiors that use ordinary items to solve clues and riddles within 60 minutes.
For your next appealing room encounter, pay them a visit at 510B Maynard Ave S, Seattle, WA 98104-2919.
The Escape Artist is the first escape room game in West Seattle, located at 4517 California Ave SW Suite B, Seattle, WA 98116-4903.
With their wide difficulty level ranges suitable for beginners to Sherlock Holmes, they ensure that you are hunting for clues and turning the room upside down.
Conclusion
There are so many options to pick from, and keep in mind that these are only in Seattle! Any escape room enthusiast's ultimate goal is to go across the world and explore what escape rooms they have to offer. After all, media and culture play a significant part in determining what is fascinating to different societies.
Most of these Escape Rooms have already gone virtual, allowing them to provide all of their services while retaining all of the fun right behind your screens! All of this is made possible by technology, which keeps you safe while still allowing you to have the full experience!