Travel
Tips for a camping trip in winter season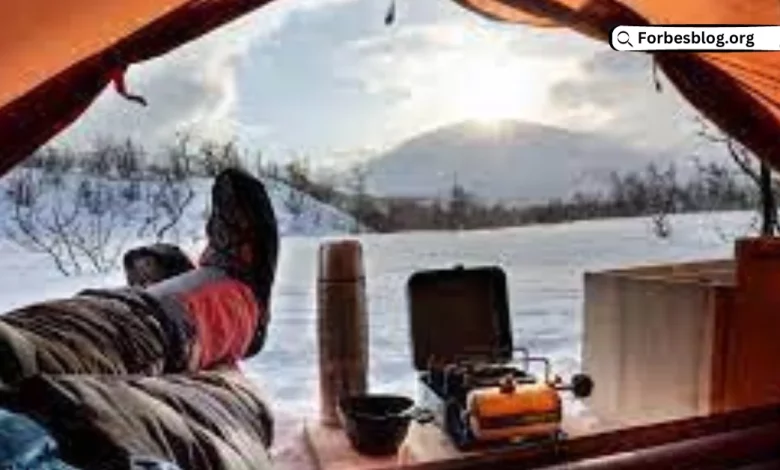 Christmas is just a few days away and you still have a lot of holidays to plan a camping trip. So many people would go out to celebrate new year at an exotic place and some of them go out camping and really devour the snowy weather. One of the important things in the winter season is to keep yourself warm. If you are someone who is looking forward to a camping trip this winter, WoodsCanada has a few tips that could be useful to keep you warm. So, stop wasting your time in your closet and read these tips.
Try layering up: It is snowy winter, and it is a perfect time to wear at least 3 to 4 layers if you want to stay warm during your camping trip. The wilderness doesn't have any heaters or central heating systems that would keep you warm so layering up is your only option. Wear bulky jackets because they contain material to keep the person warm. Underneath that, you could try high neck and a warm plaid shirt. You can pair the jacket with warm winter trousers that are slightly warmer than the regular stuff you wear. Lastly, don't forget to wear a beanie. It covers your head and ears and turned out to be very effective in staying warm. Try to wear comfortable clothes because you would want to stay comfortable during your camping trip.
Sleeping plan: When you are trying to sleep during a camping trip, it is essential to have a sleeping bag and a rug that could allow you some heat. In the open field, when you are trying to sleep, the earth also absorbs heat, so it is necessary that you have a few layers to keep yourself warm despite the presence of a sleeping bag. Normally, on a camping trip, you would have a plethora of camping tents, that could be used as a rug, but if you are alone, try bringing a thick warm rug with you. Also, it is advised to shake your sleeping bag before sleep because the cold air tends to slop in, and it is more than enough to offer a cold night.
Don't hold your pee: Nothing is worse than getting all tucked in your sleeping bag and feeling the urge to pee. But it is the course of nature and you have to do it. If you don't do it, it will keep you awake all night, so gather up the courage and do your pee as quickly as possible before tucking into a sleeping bag during your camping trip.
Don't go out of your camp instantly: If you have stayed inside the camp for a longer period of time, you shouldn't go out instantly. Usually, when you sleep, your body tends to warm up and going outside would make you really cold. So, it is wise to put on a warm jacket and cap before going out in the morning. To keep water warm in your tent, try putting the bottles upside down because ice forms from top to bottom. This way, when you want to use them, they won't be frozen.