Real Estate
Top 5 Real Estate Postcard Ideas for Successful Realtors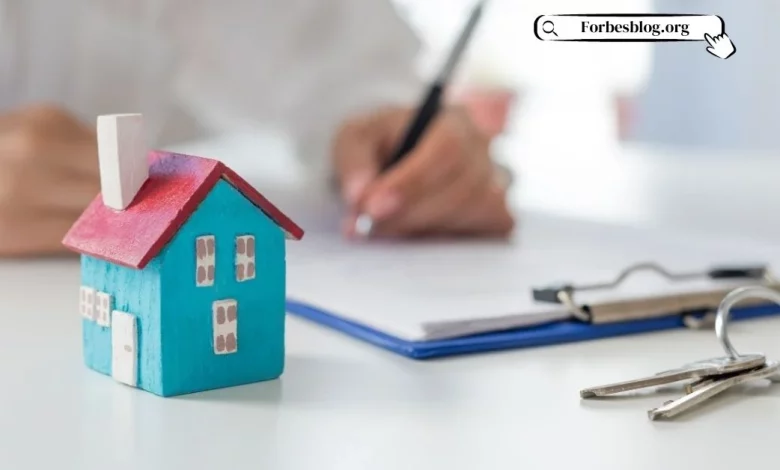 The real estate industry is lucrative. However, due to the availability of many providers in the market, you need an effective marketing strategy to outshine competitors. Using a postcard to send information to prospective sellers or customers is still a viable option.
So, if you want a cost-effective way to reach many prospects with minimum effort, consider using direct postcard mailing. You must ensure that the postcard you use for marketing is attractive enough to grab the attention of many people.
That's why having a well-designed postcard is critical, especially if you want your postcard to stand out. Here are five real estate postcard ideas to help you boost your marketing campaign.
Market Update Postcards
You can use Market update postcards to update prospective clients concerning all information relevant to the real estate market at a particular time. The postcards require some extra time to design because you must research the correct information your target market wants and use them to create the postcards.
It works best if you localize the information for consumption by your target clients. Don't be general. For instance, if you sell in an urban area, your target should be a specified condo community. But if you're in a rural neighborhood, consider including the town and zip code in your postcard.
Conduct thorough research and obtain accurate and reliable information about the area. Don't try to impress your target clients by cheating; they probably know more than you. Be honest, transparent, and precise.
Expired Listing Postcard
When most of your listings are expired, it can create tension and uncertainty in you and your team. You need a well-articulated and effective lead generation method to make your prospects change their mindset. Sometimes you may face rejection, especially if your presentation is shallow.
However, if you have the correct information and strategies, selling a listing that's already expired can be easy. First, you must overcome the fear and face your prospective clients confidently using an effective marketing strategy.
Consider creating an attractive postcard targeting expired listing sellers and another targeting buyer. Brand yourself as a realtor with experience in selling hard-to-sell properties. Whenever you see a dead listing, send your postcard to the sellers immediately and tell them that you can sell their property.
Once you get the go-ahead to sell, send your seller postcard to relevant buyers to build more buyer leads through direct mailing. So, it's like using one stone to kill two birds, reaching prospective sellers and buyers. It's an effective way of obtaining and converting listings.
Just Listed Postcards
After securing a listing, sending "Just Listed," postcards are crucial. You can send it to sellers, homeowners, agents, and buyers to show that you're an expert in the field. It serves three purposes.
First, it acts as a call to action where you make an offer to help others satisfy their real estate needs. You can design a postcard targeting potential new listings and include a call to action at the bottom, offering your services when needed.
Secondly, you can use just listed postcards to stay visible in the market. People may not be willing to buy or sell the property at that moment but seeing your postcards gives them confidence that there is a trustable realtor they can work with when the need arises.
Lastly, just listed postcards promote your brand awareness. Sending the postcards to relevant mail lists also ensures that your services reach a larger audience because they'll probably share it with others. Also, other agents may refer their connections or prospective clients to you, while sellers may be encouraged to list with you.
 Just Sold Postcards
Just Sold Postcards are fantastic ways of marketing to attract more or new clients. It's an efficient, easy, and affordable way of getting more leads. People who receive your postcards in their mailboxes will try to learn more about what you offer.
In the long run, they may contact you if they need your property or realtor services. The Just Sold Postcards are mostly sent to homeowners after selling their property. You can also send it to other agents or prospects.
It lets homeowners have confidence in your services, encouraging them to list more homes with you. Just Sold Postcards indirectly help you promote more of your listings. They'll put your contacts at their fingertips to call you anytime they need services related to yours.
Holiday Postcards
Do you usually send a holiday card to your friends and loved ones? Why can't you send such cards to your clients and prospects? It's a great way of showing appreciation to your prospective clients and showing them some love. You can write a small note with a personal touch, making them feel important and treasured.
Interestingly, sending holiday postcards is an excellent way of advertising your services because people love to display such cards in their homes. So, family, friends, and other visitors will constantly see your name and probably photos in their homes. Consider including polite promotion information with the holiday card with a call to action clause at the end.
Keys to Sending Real Estate Postcards
Knowing how to use postcards for real estate and understanding their effectiveness isn't enough. You also need to know how to design them and when to send them. Here are vital tips you should follow to ensure they bring success:
Mail Them Consistently
Consistency is a crucial element of any marketing campaign. You need to send your cards consistently and with the right frequency. Consider sending the mail once a month for a whole year and on a specific date. Also, ensure that you follow up and respond to any queries from postcard prospects whenever they contact you.
Use Professional Template
If your postcard isn't professionally done, it may not achieve its purpose. A mail receiver will know your postcard's value just by reading a few words. Your postcard should be precise, thoughtful, informative, compelling, and relevant enough to convince your target audience that it's worth reading. In short, determine your audience and their problem and try to solve it.
 Be Specific with Your Mail List
Honesty is crucial when doing any marketing campaign. If you want to drive away your prospects, lie to them. Many realtors try to stand out by giving deceptive or misleading information to their clients. That may work for a moment.
But they'll be gone as soon as they realize you're not specific. Avoid beating around the bush; be simple, honest, and straightforward when designing your real estate postcard ideas.
Conclusion
Remember, postcards are still an effective way of real estate marketing. Consider including the above ideas when designing your real estate marketing plan. In the long run, you'll enjoy a better ROI.
For more valuable information visit this website