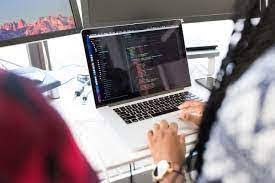 QA is a field where learning is limitless. For a supercharged QA team, it's crucial for professionals to hone their skills and stay tuned on the latest trends. Whether you are a beginner or an experienced QA engineer, trying to master skills and staying on top of trends is simpler than it used to be a few years back.
With thoughtful industry leaders creating and sharing meaningful and valuable content, it's easy to get your hands on expert guidelines, trends, and the latest news. From friendly advice to detailed insights, there is no shortage of resources for knowledge out there.
In fact, there are so many informational blogs and YouTube channels; it can become overwhelming to select the medium for further learning. So, to help you prevent squinting your eyes at different learning platforms, here is a list of the top 7 blogs you should follow as a QA professional in 2022. Let's take a look.
Not only is Lambda Test an excellent and versatile cross-browser testing tool, but its blog section is also a goldmine for QA professionals. From cross-browser testing and Selenium automation testing to the latest and greatest updates on web development technology, you can find it all at the Lambda Test blog.
Some of the primary content categories include automation, cross-browser testing, Cypress testing, mobile testing, responsive testing, manual testing, web development, CI/CD, DevOps, and so on. They have an extensive library of information on Selenium automation testing. Related categories include Selenium tutorials for Selenium python, Selenium Java, Selenium JavaScript, Selenium C#, and Selenium PHP.
To further simplify learning for testers and QA professionals, the Lambda Test blog features visually appealing infographics. The product updates help gain an insight into the latest releases to ensure the seamless working of different websites and web applications across various devices and operating systems. The dedicated community featuring insightful discussions among QA professionals is a bonus!
You can also subscribe to their amazing YouTube channel that offers detailed videos around automation testing.
D Zone
Well, this one doesn't really need an introduction. But just for the sake of it, D Zone is by far one of the largest communities of IT professionals sharing insights and valuable knowledge about emerging subjects in the technology arena. Featuring thousands of informational articles, this platform has no shortage of content for QA professionals.
From agile, AI, big data, cloud, and database to DevOps integration, IoT, and Java, you can find everything here. Some other categories include microservices, performance, security, and web development. As of now, over 2 million developers have already joined DZone.
The best part is that they have a qualified and robust editorial team to review the content before it goes live. Since the authors also carry an outstanding level of expertise in the tech sphere, you can access a broad range of various schools of thought.
Sticky Minds
Even though Sticky Minds is a lot more than just a blog, it deserves a special mention on this list. By publishing relevant and knowledgeable content in the field of tech, it helps QA professionals improve the standards of software. Besides explanatory articles on the latest happenings in the tech domain, it also features interviews with the best industry experts imparting knowledge.
This blog is a boon if you are a testing novice since it can help you grow your skill set to a manifold. It is an entire community of software testing gurus and industry experts sharing valuable advice and expertise. The subjects widely range from cloud and mobile computing to agile testing.
Apart from well-researched articles, you'll also find topic-based filters and an enlightening FAQ section. They also have a list of QA-related upcoming events along with some thought leadership resources. Doesn't that sound like a one-stop destination if you're a part of the QA world?
Software Testing Help
If crystal clear tutorials are your means of learning, Software Testing Help is a blog worth checking out. Featuring some of the most comprehensive guides, tutorials, ebooks, and other resources, this blog is a hub for detailed information on QA testing. If you are diving into the professional space or upskilling, it offers domain-specific and helpful interview questions for technical interviews.
You can also participate in various online testing courses and download free ebooks for a more detailed learning approach. One of their most popular and valuable guides includes a thorough step-by-step process to write test cases. And the list of valuable resources the QA community needs goes on!
Software Testing News
Yes, you guessed it right! As the name suggests, the Software Testing News blog covers even the tiniest of the updates in the software testing field. Besides news about what's going on in the QA area, this blog also features interviews, product updates, expert insights, whitepapers, and so on.
Developments in the field of Artificial Intelligence deserve special mention here. The blog provides the most intricate developments about the latest technology spreading its wings towards an advanced future. On the other hand, detailed tester insights are excellent sources of improving your QA strategy.
Software Testing Magazine
Whether you are looking for detailed guides or step-by-step tutorials, Software Testing Magazine is the center of all technical knowledge. Not only does it house comprehensive articles and FAQs, but its crystal clear videos are also of great assistance to QA professionals in enhancing their skills. Not to mention, if you are planning on some detailed research, their white papers are your way to go.
Some of the primary areas they cover include agile testing, Behavior Driven Development, cloud testing, code analysis, CI/CD, DevOps, Java, JavaScript, test automation, and so on. It has exhaustive resources on load testing, unit testing, functional testing, integration testing, acceptance testing. Not to mention you'll also find all the latest updates about recent launches and developments in the testing sector.
Develop Sense
One of the most popular and widely shared blogs among software testers is Michael Bolton and James Bach's tech blog Develop Sense. This blog encompasses the entire QA universe in its detailed articles and unique insights from IT professionals from across the globe. It comprises an all-things-test-automation starting from basic techniques to best practices industry leaders follow.
"An effective tester can always obtain valuable information by exploration, even if the sole purpose of exploring is to gather information for a more detailed test strategy."
This quote by Michael Bolton is quite intriguing for any QA professional out there. The duo has been teaching Rapid Software Testing (RST) methodology for nearly a decade. The blog has been in its full bloom since 2003. If you're looking forward to honing your testing skills, Develop Sense has to be on your top reading list.
Summing It Up
The IT industry thrives on innovation. It's a dynamic field that welcomes progressive changes with the speed of light. To keep the advancements coming up, it's crucial for the QA community to stay on par with the latest information. Always remember that more technological progress is right around the corner.
Whether you are looking forward to upgrading the QA process in your company or you're planning on levelling up your career as a QA professional, it's vital to gain fresh perspectives. Frequent visits and revisits to these great content sources will help you stay on par with expert thought leaders.
Not only adhering to this list will help you supercharge you are strategy, but it will also serve as an inspiration to an entire community of QA professionals. If you have already read some of the above mentioned blogs, let us know your favourite one on this list. Are you ready to take your QA skills to a whole new level? Sound off in the comments section below.