App/softwares
Top WordPress maintenance Services and Support Plans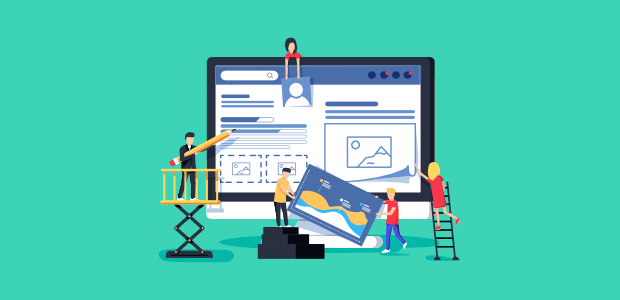 WordPress is a powerful Content Management System (CMS), and it also helps in providing a platform for websites. Today, around 40% of all internet websites are powered by WordPress. But it is necessary to maintain the website. For maintaining your WordPress website time-to-time, you can buy a WordPress Support Plan. 
For running the website properly, it is necessary to take care of the website and check it on a timely basis. So, if there is an issue with the website, it can be solved quickly.
If we talk about website maintenance, then it is not an easy task; you need professional help for this purpose. And, here, the maintenance and support plans of WordPress play their role.
Using WordPress maintenance and support services can reduce the time behind website maintenance and handle complex issues such as spam, hacks, or any errors. Many other issues can be solved through these maintenance services. These include theme & plugin updates, security checks, and data backups.
The maintenance and support plans can reduce the company's workload, and you can use the time for other important business activities. So, buying WordPress support packages can be one of the best decisions for your website.
Here, we will mention some of the finest WordPress maintenance service and support plans.
5 WordPress maintenance services and support plan for your website
1. WP Tech Support
WP tech support is a WordPress support company having offices in various parts of the world. Their global locations enable them to provide customer help via a secure customer panel 24 hours a day, seven days a week.
WP tech support offers services like updates, data backups, performance improvement, etc. Generally, they offer 4 major support plans: standard, pro, business, and advanced. The cost of these plans is $55, $75, $99, and $175, respectively.
These plans offer complete basic services like security scans, weekly reports, weekly updates, etc.
If we talk apart from the basic services, then you will get the following benefits in the plans:
Standard– Emergency fix, weekly backups, and even 24-hour backup support.
Pro– Theme updates, emergency fixes, malware removal, and website improvement help of 1 hour.
Business– Unlimited bug fixes, regular updates, and performance improvement.
Advanced– Two hours of website improvement service, provision of SSL certificate, and SEO optimization.
2. WP Buffs
WP Buffs is an amazing WordPress support service offering round-the-clock help to customers through emails and live chat. Their staff is located all around the world; thus, you can hire their services from any country in the world.
WP Buffs offers services like website edits, security advancement, website updates, and basic WordPress support.
There are 3 plans of WP Buffs – Maintain, protect, and perform. The cost of these plans is $67, $147, and $197, respectively, on a monthly basis. If you subscribe to their yearly plans, it will still cost you less. There are also additional plans for people who want customized websites.
Benefits of WP Buffs plans:
Maintain – Backups to the cloud every day, WordPress plugin and theme upgrades every week, uptime monitoring, and weekly reports.
Protect – Two times backup daily, access to premium WordPress plugins, and unlimited website edits.
Perform – Website backups four times a day, optimize website speed, and malware removal.
3. Valet
Valet is also a reputable WordPress support company. They have their staff all around the world. Thus, you can be anywhere in the world and hire their services.
The plans of Valet start from $69 per month. They offer all the basic services like backups, updates, and security scanning. Apart from this, they have 3 plans providing different types of service. The plan names are basic, professional, and elite.
The basic plan is suitable for websites with less than 10,000 visitors, a professional plan for websites with less than 100,000 visitors, and an elite program for under 500,000 visitors. The basic plan cost is $300 per month, the professional costs $750 a month, and the elite stands at $1500 a month.
If you want premium services, then plans of Valet are most suitable for your website.
4. SiteCare
Since 2012, SiteCare has been one of the top WordPress maintenance and support services available. The majority of WordPress maintenance duties may be managed via SiteCare. SiteCare offers cloud backup every day and also updates your themes and plugins.
They have four major plans – standard, plus, pro, and premier. The standard plan can be helpful for all WordPress websites, and it costs $83. The plus plan is for big websites and is priced at $300 per month. One can avail a prop plan for $499 monthly. And premier plans may cost you $1200 a month.
5. Maintainn
Maintainn is a WordPress support company that provides weekly service reports of the website. It offers all the basic services and some advanced services in its plans.
Off-site website backups, 24/7 security monitoring, and weekly upgrades to the WordPress core, plugins, and themes are all included in their maintenance plans. They also help with website migration, errors, downtime, development, etc. However, for website development, you can hire a WordPress Development Company in USA.
There are 3 plans of Maintain – Standard, professional, and enterprise. The cost of these plans is $59, $179, and $299, respectively, per month.
Conclusion
At last, we would say that regular checking and maintenance of the website is extremely important for businesses, especially businesses whose whole business depends on a website. By availing of the above WordPress support plans, you can eliminate all the website problems and ensure the best performance of the website.