Business
What hurdles do buyers face when buying from your eCommerce website?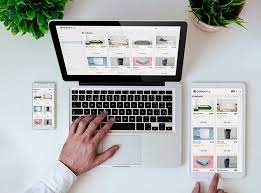 Online shopping can be great fun until buyers think twice before buying. Online shopping comes with comfort and convenience. But still, many customers face multiple obstacles when they shop online from eCommerce websites. As we all know, every coin has two aspects, and the same goes for online businesses. It has both positive and negative sides that determine the worth of that particular brand.  
To understand the buyer's hurdles more in-depth, let's talk about the types of barriers that come in front of shoppers when they shop online from your or any other eCommerce website. 
Here are some points that somewhere stop people from buying your products from your eCommerce site;
Lack of trust in your brand 
For a successful business, you need to create solid trust among your customers. If you fail to do so, you will never achieve your desired business goals. Brand trust is one of the crucial factors that determine your long-term achievement. In online shopping, shoppers are very particular before investing their time and money. They only rely on such platforms that have a reputed name and prominent reputation at the global level. So, if you want to stand for a long-term in the eCommerce world, you need a solid foundation that provides loyalty to new and existing customers. If your buyers have any trust issues related to your credibility, products, payment options, or delivery, it directly stops them from shopping from your website.  
Solution: To build a healthy and loyal relationship with your buyers, you need to provide them with a platform where they can shop without thinking twice. You should use Extended Validation SSL Certificates, safety badges, PayPal certificates, and much more. As a brand, interact with them through social media platforms, like Instagram, Facebook, Twitter, Linkedin, and Youtube. 
Fewer customization options
In online shopping, buyers always look for a wide range of customization options through which they can select their desired product. If they can't find such an option during their purchase, they might get irritated and leave your website without making any purchase. Buyers' moods are unpredictable. If they don't find what they are looking for, they may immediately leave the site and shift to another website to buy that product or service. This action would affect your brand image as well your conversion rate.
Solution: Add a diverse range of customization options so that your buyers can get their desired product without wasting their efforts and time. For example, a product taxonomy system tags and categorizes your products, allowing convenient and straightforward navigation for your customers. Additionally, it may help to provide filter options through which they can set price ranges, brand names, and much more.
Do you like to fill too many fields during your online purchase? So how can you expect the same from your buyers? Online shopping needs to be simple and easy, not complicated. Shoppers choose online shopping to save their time and effort, not to invest too much time. When a checkout process is lengthy and complicated, it takes consumers to the door of checkout abandonment. It again affects your brand reputation and conversion rate. If you want to increase your conversion rate and reduce RTO, your checkout process needs to be short so that your buyer can make their final purchase without facing any complications. 
Solutions: To provide an easy checkout process, you need solid one-click checkout software and solutions. With the help of Fastrr, you can get the best one-click checkout software and solutions at affordable prices. For more information, kindly contact Fastrr. 
Poor customer service is a significant problem that needs to be solved at a priority level. If you don't want your customers to move to another website, you need to provide them with the best customer service that can resolve all their problems related to your website or products. 
When a customer waits for so long just for a single query, it ruins all their excitement and shopping experience. If you can't make a constant connection with your valued customers, then nothing can stop them from leaving your website. 
Solution: Make your team strong and active that can take customers' queries at top-level priority. All calls should be answered, and all doubts should be resolved with humbleness. Allow your customers to connect with you through multiple channels so that you can reach out to them at a huge level. Use Instagram, Whatsapp, and Facebook to listen to them. 
Absence or lack of genuine customer reviews 
Customer reviews help you in trust-building, and it improves your authenticity. 9 out of 10 buyers read reviews before purchasing from eCommerce brands. Consumers' reviews, rating, or feedback are one of the most trusted forms of advertising, as the audience love hearing the opinions of others. If your website or product has no reviews or bad reviews, it stops the buyer from shopping from your site. 
Solutions: Add a review section where your existing customers can freely share their reviews related to your products and services. Encourage your customers to drop their reviews after every purchase. It helps you to gain more customers and generate positive leads. You also need to accept the negative reviews so that your buyers can easily evaluate your product. 
Conclusion
Online shopping comes with many benefits as well as complications. When a customer faces obstacles during their online shopping it automatically ruins the user experience. For an eCommerce website, providing the best user experience is most important if they want to grow their business. As we have shared above, many hurdles come up during online shopping. If you work on these problems, the chance of losing your valued customers will automatically decrease. Also, with our solutions, you can easily increase your conversion rates.