Tech
What Is Typically Included in an Internet and TV Bundle?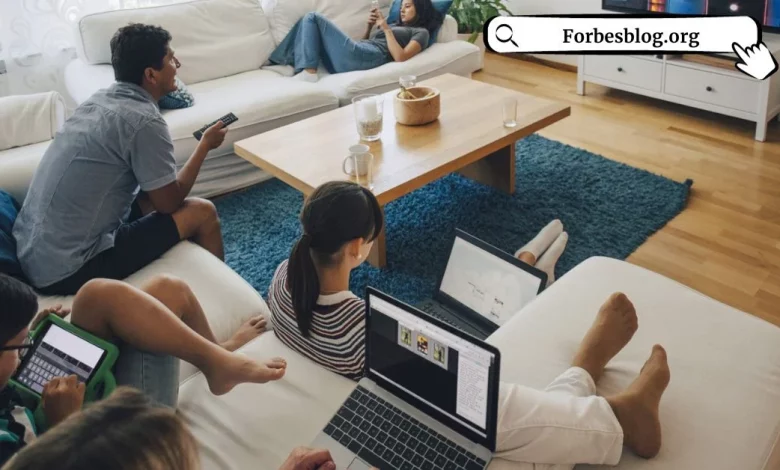 Bundling your Internet and TV services can cut monthly bills, increase convenience, eliminate data caps, and reduce clutter. What's typically included in internet TV bundles? Each provider has unique packages, and most providers allow clients to customize the plan. Here's a look at the top services included in most internet and TV bundles:
Internet Connectivity
Access to the internet is the primary service provided in an internet and cable TV bundle. Most providers allow homeowners, businesses, mobile users, and other clients to connect to the internet. Internet access can be capped or unlimited. Internet providers offer access to the internet using DSL, cable, fiber optics, and wireless broadband, and each has distinct merits and drawbacks.
DSL (digital subscriber lines) are the traditional option slowly phasing out. Cable internet, which relies on coaxial cables, is a popular choice for homeowners. Other alternatives include fiber optics and wireless broadband. Fiber optic is known for high internet speeds but isn't available in many parts of the country. Wireless broadband is easily accessible but can be affected by internet congestion. All bundles offer ways to connect to the internet.
Television Channels
Internet and TV bundles allow you to watch your favorite TV shows using cable or satellite connections. You'll receive access to the internet and specific TV channels when you purchase a bundle. Most providers offer packages with a fixed number of media channels, including an ultimate plan with all the stations in the network. Some ISPs allow clients to customize their plans. You won't have to pay for all TV channels on the network.
You can sacrifice the internet speed for more channels or vice versa. Each provider has a unique set of channels, but you can find similar options across all major providers. Homeowners can leverage online streaming channels and forgo the TV bundle provided by their cable company. 
Bundled Services
Internet TV bundles often feature other services, including email, browser, software packages, internet security, domain registration, web hosting, and more. You can receive all of these services when you purchase the highest package featuring all channels and unlimited bandwidth. Homeowners without business do not need domain and web hosting services, so you can customize the package to prioritize internet access and traffic management.
If you plan to run a business from home, you should look into domain registration, web hosting, and extra security features. Other popular bundled services and packages include browsers, software packages, technical support, and usage statistics. Some providers offer priority support for businesses and higher packages. You may receive personalized promotions and discounted troubleshooting and maintenance services. 
Repair and Maintenance
Most providers offer repairs, maintenance, re-installation, upgrades, and similar services. The cable and internet providers should handle your system's hardware and software issues. You can hire them for loss of access, interrupted connection, cable and box repair, and hardware upgrades. Most providers will gladly switch you from your old provider to their services if you purchase a bundled service. They can handle new modem registration.
You should call the provider that installed your system to handle repairs unless you plan to switch companies. Most providers offer product warranty and installation guarantees. If something is wrong within the first few weeks, you can get repairs done for free or at a discount. You can review the agreement to determine when the provider is liable. Some providers can upgrade your system for free if you purchase a higher bundle. 
Customer Service 
Internet and TV bundle providers promise to offer customer support to the extent stated in the contracts. Support is usually part of maintenance, but the contract is a legal obligation specifying where the provider is liable. You can review the agreement to determine the communication methods and support hours when purchasing bundled services. The provider can guide you through troubleshooting specific issues and finding helpful resources.
The best internet providers offer 24/7 customer service, so you can access help anytime. You may access free consultations before selecting a package to gain insight into the different plans and bundled services. Providers accept support requests and complaints from clients. Whether you're looking to upscale or downscale the package, or seek help for a broken connection, the provider should be readily accessible.
The Best Internet TV Bundles
Cable internet and TV providers have standard and customizable packages, including add-ons. Homeowners can take advantage of bundling to get more services and cut costs. Other benefits of purchasing bundles include eliminating bandwidth limits, getting free installation, and consolidating your bills. Bundles are easy to scale and customize.
Instead of working with two companies for internet and cable TV, you can get both from the same provider. Review many internet tv bundles to identify providers with packages that suit your needs. Key review features include internet speed, bandwidth, customer service, number of TV channels, scalability, and monthly fees.
vist for forbesblog.org