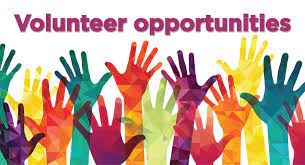 Helping women in abusive relationships:
In the world full of uncertainty where human rights are hard to get for every human. Women are the most deprived human because they have been judged, ignored, and thrown into the pit of compromises. Being patient is considered a very good passion, but in some situations, it is not right to be patient. Especially when someone is depriving you of your basic human rights. No woman deserves to be in an abusive relationship and every single mother out there deserves to be heard and looked at with the eyes of empathy.  Sometimes because of an abusive relationship in the past, a woman is unable to let out her stress and pain. The result is that they never heal from their past which isn't healthy for their mental health. Everything that you have been holding inside you like lava must explode in the form of an earthquake one day. So it is better to heal before you lose it. There are many good people who have the heart of gold in the world and these people are ready to help those women in need. The greatest religion is humanity indeed.
What is unpack ministry? 
Unpack is a non-profit organisation that helps broken women who have been in abusive relationships in their pasts to unpack their worries of pasts and live carefree lives. The organisation solely works for the love of God, and it believes in the Goodness of God. The volunteers of unpack help these women to believe in the love of God and live a life full of spiritual love of God. If you have God in your life, there is nothing impossible for you.
Volunteer Opportunities with unpack:
Unpack also gives you volunteer opportunities where you can help women in need of help. You can help them to unpack the pains of their pasts and set goals for their future, so that their lives are happy and full of purpose just like you. If God has placed the passion of helping women inside your heart, then ministry is always looking forward to your contributions. Unpack also arranges different events for its ladies, so that they can smile and enjoy life. The organisation arranges Christmas Thanksgiving, Baptisms, and valentines. You can help with sponsorships and involve yourself in this beautiful and lovely cycle. Other than that, you can also donate and give your time and efforts to the ministry.
Final thoughts:
Unpacks volunteer opportunities provide you a way to the heart of many beautiful women. You not only make good friends but also attain a satisfaction of hearts. When you help others, it makes you feel good because you have that sense of accomplishment that you would never get in any way. Unpack has classes every Wednesday and like that many volunteers are helping women in the ministry. Many people from churches and from other platforms join unpack ministry as volunteers. Unpack is based on the mission of helping women out and setting goals for them, so that they feel a sense of satisfaction every day.