Food
What Do Japanese People Eat For Breakfast?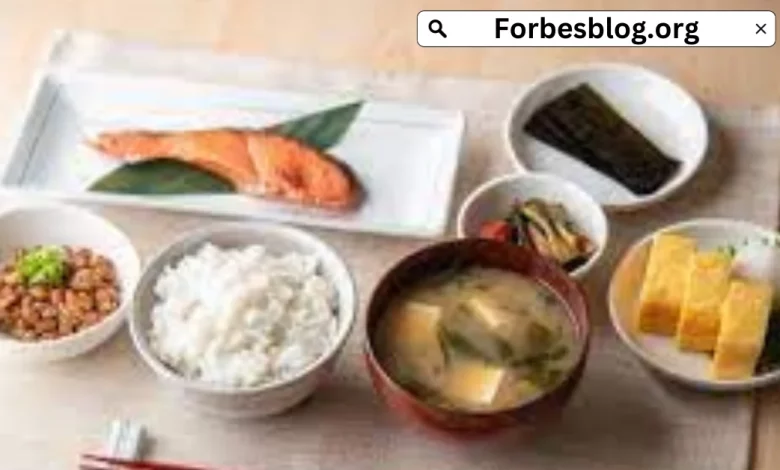 Japanese food is loved all over the world. From your favorite takeaways to delicious and unusual Japanese snacks.
But there is one type of Japanese food that many people are unfamiliar with – breakfast. 
Just like every culture of food, Japanese cuisine isn't just about dinner, desserts, and snacks. There is also a world of breakfast food for us to explore too.
Typical Construction Of Japanese Breakfasts
When it comes to breakfast foods, Japanese cuisine focuses on carbohydrates, protein, fruits, and vegetables.
Carbohydrates are normally the main ingredient in a Japanese breakfast, and it tend to come in the form of rice. It doesn't matter if it's hakumai (white rice) or genmai (brown rice). Later on, we will talk about the simple breakfast meal called Gohan. It is considered a comfort food breakfast as well as an everyday standard.
Just like with western meals, Japanese breakfasts are designed to give the diner energy to power through the day.
When it comes to protein, the main source you can expect to encounter is fish. Yakizana is a type of grilled fish, packed with omega 3 and omega 6. It is best when caught fresh with just a sprinkle of salt.
Lastly, the typical fruits and vegetables of a Japanese breakfast are called ajitsuke nori. This ingredient is a type of seaweed that has been both dried and seasoned. 
4 Common Japanese Breakfasts
From deconstructed to actual meals you can find at a breakfast bar, here are 4 common Japanese breakfast foods.
Gohan
Gohan is a plain dish made of steamed rice. Just as toast might be a staple go-to in western cultures, in Japanese culture, Gohan takes this place. 
Some people may use white rice, others may use brown, but you can expect some type of protein added to the side.
Some people use Gohan as bulk to their otherwise low-carb breakfast meals.
Miso Shiru
Miso Shiru is a type of soup. It's made using fermented soybeans which have been turned into a paste (miso). This paste is then mixed into a dashi broth. The soup is considered thin and chunky, as onions, seaweed, mushrooms, and tofu are normally added to the broth.
Some people will make the miso from scratch, however, buying a jar of fermented paste is possible. In fact, it is a common ingredient in many Japanese dishes, which means western shops often sell it in their Asian or World Foods aisle.
There is also an instant version of Miso Shiru which consists of a powder packet. The cook just adds hot water.
Natto
Natto is also made from fermented soybeans, however, this breakfast food isn't created using paste. Instead, the stringy and pungent soybeans are mixed with Karahsi (a spicy mustard), seasoned seaweed, bonito shavings, and green onions.
The meal is often small, like a snack, and is commonly sold in ready-to-eat packaging across Japanese stores.
Tamago Kake Gohan
Tamago Kake Gohan is probably the most recognizable breakfast meal you will find in a Japanese home.
As you might expect with the name Gohan, the main part of this meal is rice. Normally a large amount of rice is used in this dish. Once the rice has been steamed and placed into a serving bowl, a raw egg yolk is added on top.
Salt and soy sauce are used as seasoning, and that's it. It's a simple meal with carbohydrates, protein, and a delicious flavor.
It's simple and quick to make, which is why many people use this as their go too. Forget cereal, have Tamago Kak Gohan instead. 
Japanese And Western Combinations
Just as western countries are not unfamiliar with Japanese food, Japanese people are not unaware of western dishes either.
Over the years, there has been one particular cross-over that has become a common sight in Japan – Pancakes.
Where western cultures may add maple syrup to their pancakes, the Japanese tend to include jam or jelly. Alongside this jammy pancake, you will often find a mug of tea or coffee.
These pancakes are called Shoupan and are made using white bread for a soft and fluffy texture.
Summary
If you travel to Japan and want to explore the wide range of amazing food that those of the culture enjoy, make sure you don't skip their traditional breakfast options.
We have touched on some of the classic Japanese breakfast options out there, but once you understand these basic recipes, and common ingredients you'll know what to expect in cafes or homes across the country.