Lifestyle
What Makes Stuffed Animals the Best Promotional Product?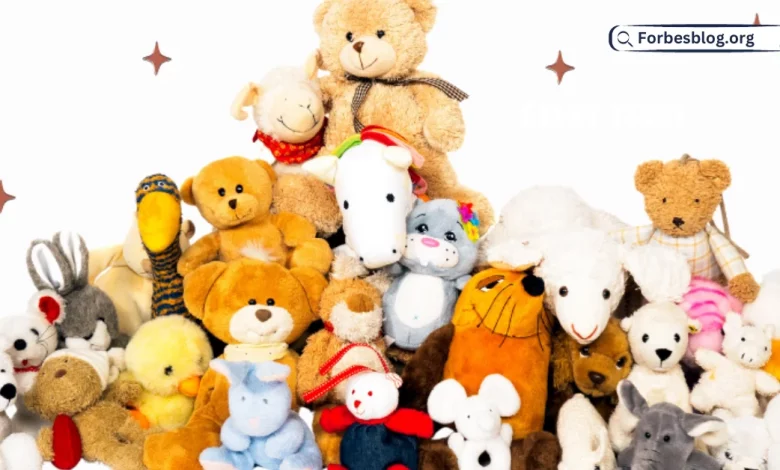 When we talk of logo products, often the question comes to mind, "What's the best promotional product?"
Though there isn't any standard answer to this question. These days, promotional items are tailor-made as per the brand's and business' marketing budgets, promotional campaigns, and brand image.
But when it comes to choosing the right promotional item, why not choose something that has universal flexibility and appeal. It can be nothing other than a promotional plush toy.
Still wondering why a stuffed toy? Then, read below to know the three major reasons we're convinced that stuffed animals are the greatest giveaway item.
They have a high retention rate
How about this stuffed elephant? Can you even think of ignoring this cute face? If you make plushies like stuffed elephants your corporate gifts, stay assured that you won't just be ignored. Each and every single colleague and customer will take it home and treasure it. We can bet that if you gift these stuffed animals to even the grumpiest man in the world, he won't simply ignore it and toss it to the side, unlike other gifted items. He'll pass it off to his children, niece or nephew, a kid next door, or possibly to anyone else to bring a smile on their face.
Not only this, since it's a gift from your company's, for sure who so ever receives it will look at it even more and enjoy that longer. Your brand will stick around along with that product, be noticed again and again while leaving a long-lasting impression.
What's more?
These plushies are designed with quality materials that make them durable and have sweet attractive features. This makes them an even more interesting gift that will be enjoyed and looked at for years to come. Not only that, these toys, unlike other gift items, won't exhaust quickly. By this, we mean no danger of it being used up as a pen, or being accidentally misplaced because of a decent size, or expiring like food. This ultimately means that your brand's loyalty and impressions will grow and last.
Lots of Customization Options
Want plush teddy bears that have messages or the name of your brand/company written on them? Or names of people these toys are being gifted to? Not a problem.
Animal plushies can be customized in numerous colors, imprints & messages, and many other combinations when it comes to customizations. There is just no limit to the options you can avail.
With a plethora of choices available, matching a teddy bear that meets your brand requirements is easy. Just pick your name, colors, texts, imprints, if any, and you're done.
Plushies Make Amazing Fundraising Resells
A stuffed koala bear or a stuffed panda around? Well, they can help you raise some money! So just sit back and tell if you can think of anything that is more appealing than a plush toy? We guess it's a No.
If you are willing to raise a decent amount of funds for any activity, club, sports team, or any cause, people will be thrilled to buy imprinted plushies from you. No one will give a second thought for just some bucks to support your cause and get a cute stuffed animal along with you back home.