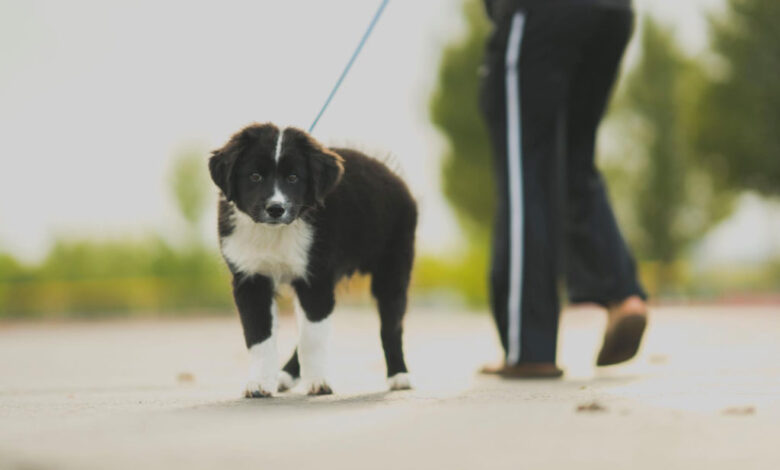 They say a dog is a man's best friend, they're loyal and they keep you company when you need it. However, having a dog requires you to take good care of it. Food, walks, grooming and more will all become part of your daily life. If you live in Dubai, you can't take your,Dog for a walk everywhere. Dogs are banned in many places; and that's why we've created a list of pet-friendly places in Dubai.
West Beach
It's not everywhere you get the chance to take your dog for a walk on the beach. Luckily, West Beach has made it possible to do so in Dubai. The destination is perfect for enjoying the sea breeze, the sun, and some time with your pet. After all, it is the longest beach strip in Palm Jumeirah, so you can enjoy a long walk with your best friend.
Make sure to read the beach's dog rules beforehand, you don't want to get in trouble for not following them. These include keeping the dog on a leash at all times.
Al Ittihad Park
It's time to put your shoes and headphones on to go for a jog at Al Ittihad Park. A 3.2 km jogging track is there for jogging or walking around alone or with your pet. Visit this beautiful park, if not for a walk, then to sit down, relax, explore the area, and meet new people.
Additionally, you can enjoy a cup of coffee with your dog at any café in Golden Mile Galleria Mall, right next to Al Ittihad Park. That's because Palm Jumeirah is an animal-friendly area that welcomes your pet at any time.
Burj Park
From day till night, a walk under the shadow of the tallest tower in the world with your pet sounds like a good idea. Crowded during weekends, Burj Park gives you a chance to enjoy the Dubai Fountain show while walking on the pavement with your dog.
Don't forget to keep your dog leashed at all times.
The Greens Dog Park
You want to play fetch with your dog, but it's hard to find an outdoor area in Dubai. Luckily, The Greens Dog Park has got it all. It's fully equipped for pets and their owners to have a good time and meet new people. There's even a bone-shaped sandpit for digging and burying things. The best part is it's for free, so grab your things and get going.
JLT Dog Park
If you live in JLT, you Dog for a walk probably know there's a green space for residents and their pets to feel comfortable and enjoy some outdoor time at. It's a dog park so there's no need to keep a leash on your furry friend. All you have to do is enjoy your time and socialize with other residents while your pet makes some new friends.
It's open from 6 am for the early birds, till 9 pm. Sadly, unless you're a resident, you can't join in on all the fun at JLT Dog Park.
Spend some quality time with your pet at one of the following places in Dubai. While you can't take them everywhere, these are a few places that welcome you and your best friend. Wherever you go, make sure to follow the rules to avoid any problems.